Melbourne is one of Australia's most popular tourism hubs, and for good reason. The large city is a bustling confluence of culture and history, showcasing the finest architecture and heritage of the past while still featuring modern entertainment and exciting activities for all ages. There are enough sights in Melbourne to keep visitors busy for months, but if you are pressed for time, it is possible to see much of the city in only a day. These are the essential destinations to visit in a day-trip to Melbourne and how to reach them with time to spare.
Transportation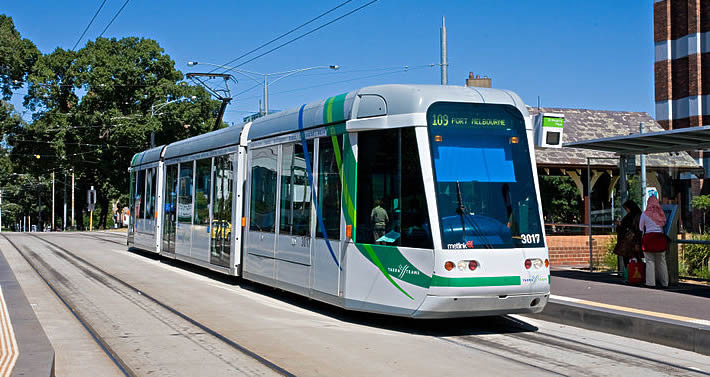 Melbourne is a large city, and to see as many sights as possible you will need to choose your transportation method beforehand. Many of the primary tourism spots can be reached by walking, but others lie beyond a comfortable walking distance. The city is friendly to tourists, so it is very easy to save on car rentals in Melbourne. If, on the other hand, you plan to mostly travel on foot, the City Circle Tram provides free transportation to many attractions. These trams are, however, slower than driving and often crowded with other tourists and residents.
Historical Sites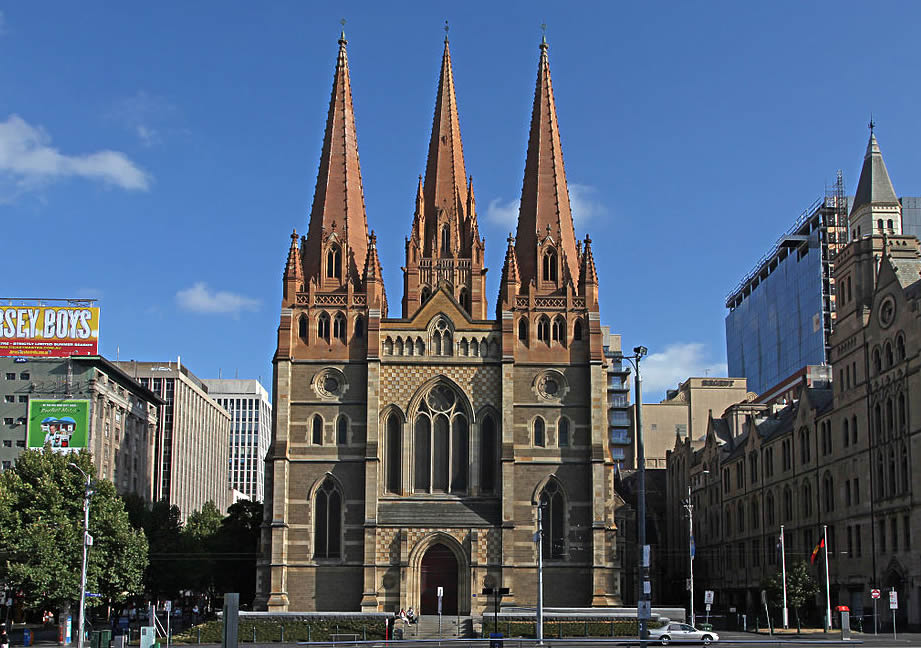 St. Paul's Cathedral is located in the heart of the city and hosts guided tours of the building's magnificent architecture. Nearby, the Treasury Gardens and State Parliament House are a refreshing place to relax and learn about the political seat of Victoria. The famous Melbourne Museum shares Australian native, immigrant and natural history. With everything from dinosaur bones to aboriginal artifacts, it is a must-see for all museum fans. The National Mint, State Library and Old Melbourne Gaol are all also worth a stop if you are a history buff and should not take up too much of the day.
Sports
Australians in general appreciate their sports, and Melbourne is home to some of the finest teams and stadiums in the world. Thanks to a number of venues, there is almost always something to attend, and Melbourne's fans are more than willing to share their enthusiasm with outsiders. Etihad Stadium frequently holds major sporting events such as football games as well as concerts and other live performances. The storied Melbourne Cricket Ground is the oldest of Melbourne's sporting complexes and still provides thrilling spectacles to this day, while Flemington offers top-level horse racing in luxurious settings.
Dining and Leisure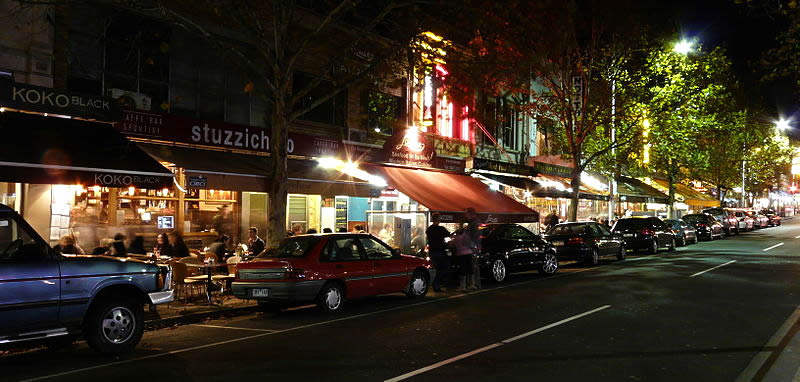 Anyone wishing to take a more sedate approach to Melbourne will not find themselves lacking for comfort. The casino at the Crown Entertainment Complex combines dining, gambling and entertainment in one easy location. Queen Victoria's Market is a beloved flea market known to trap shoppers for hours with its many vendors and exotic goods. For more conventional shopping, there is Melbourne Central, a massive mall. Federation Square is an iconic part of the city's landscape and specializes in restaurants, bars, shops and exhibits for tourists. Melbourne also boasts a robust dining industry, with options ranging from fast food to fine dining available.
Photo by: David Iliff, Donaldytong, Invincible, chensiyuan