New Delhi's museum culture is incredibly rich. Some, such as the National Museum, the National Agricultural Science Museum and the National Gallery of Modern Art, cover a range of periods, ideas and concepts; others are far more specific. Take, for example, the Gandhi Museum, which is entirely committed to the life, times and contribution of one of India's, if not the world's, most important leaders. Even if you're only staying in hotels in New Delhi for a couple of days, and don't have time visit them every museum in the city, here are three that you should definitely factor into your itinerary.
National Museum
Spend several hours in the National Museum, Janpath Street; 11-2301-9272, finding out exactly what's been happening in India over the past five thousand or so years. Does that sound just slightly overwhelming? Five millennia is certainly a long time and, from the Silk Road to Ghandi's independence march, quite a bit has happened.
Fortunately, however, the National Museum's exhibitions are designed to be exciting and accessible, rather than exhausting. You'll wander through artefacts from the mysterious and still only partially understood Harappan Civilisation, which existed on the Indus River between 3000 and 1500 BC. You'll see relics carried by the merchants, soldiers and monks who travelled along the Silk Road, forging connections and negotiating disputes between East and West. All in all, there are in excess of 200,000 art works, originating from both India and foreign parts, as well as antiques, weapons and musical instruments. To make the experience as rewarding as possible, an audio guide is recommended, don't forget to carry ID with you.
National Gallery of Modern Art
After all that history, you'll probably be more than ready to re-connect with contemporary times, so make the National Gallery of Modern Art your next stop. You'll find it near the High Court, at Jaipur House, India Gate, and opening hours are 10am to 5pm every day except Monday. Since being founded in 1954, it's been home to wave after wave of modern art, in both India and overseas. The earliest paintings date back to the late 19th century. For British art lovers, there's an impressive collection of works by Thomas Daniell and his nephew William.
Crafts Museum
Handicrafts are one of the most important aspects of Indian culture and society. Over thousands of years, various regions have developed their own set of aesthetics, influencing painting, puppetry, weaving, pottery and carving. At the New Delhi Crafts Museum, officially known as the National Handicrafts and Handlooms Museum, this diverse history comes together.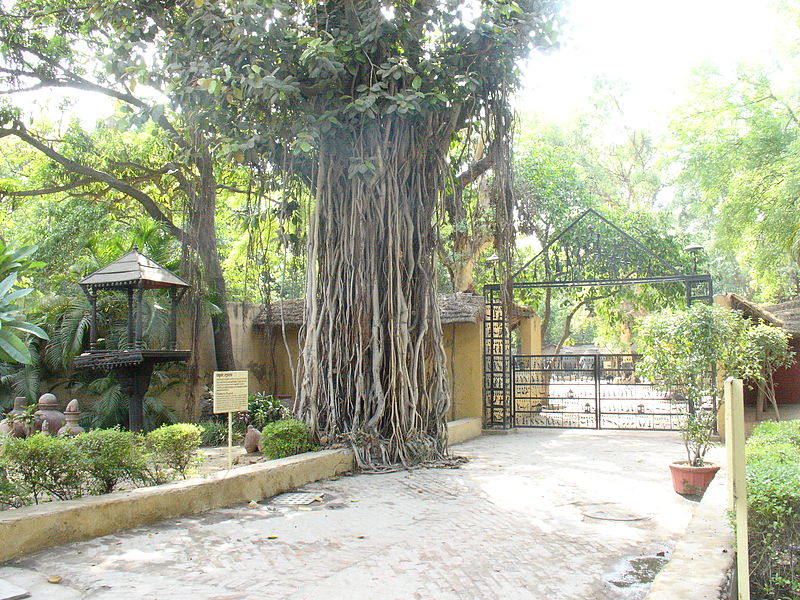 The collection is divided between four permanent galleries: Tribal and Folk Art, Ritual Craft, Bhuta Sculpture and Courtly Craft and Textiles. Once a month, artists from various parts of the nation paint the museum walls anew, so there's always a surprise in store. You can also expect to see recreations of village shrines, elaborate wooden carvings in the image of Indian deities, brightly coloured sarees, and even mud huts, complete with thatched roofs and painted walls. The Museum is situated on Bhairon Road, in Pragati Maidan. Opening hours are 9:30am-5pm (July to September) and 9:30am-6pm (October to June), except for Mondays and public holidays.
Photo by: Miya, Anilbhardwajnoida