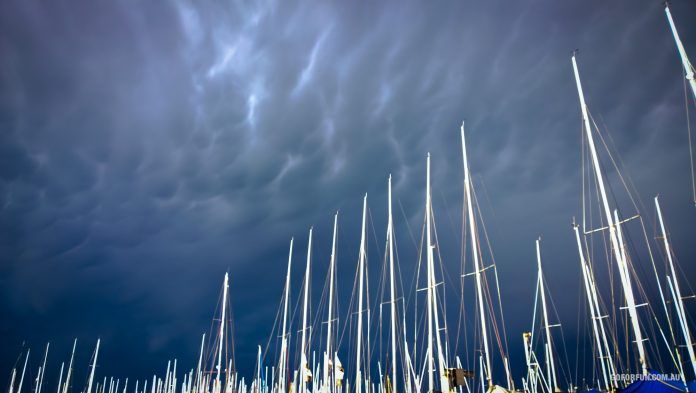 If you ever wondered how sailing on a yacht through a storm feels like – in 35 knots of wind, thunderstorm, and lighting striking next to the yacht – let me tell you, it's not fun!
If you have a chance, hide in a yacht's cabin early on, or better still, choose the right weather to go out. I read about this a million of times – that you should avoid sailing in bad weather. Now I know why!
If I had to choose between climbing on the yacht's mast again and sailing through a thunderstorm, I would choose climbing the mast!
Sailing Photos:
In the beginning of the yacht race, the wind picked up. That was fantastic, as it meant we would sail fast.
Little I knew about what was coming… 35 knots of wind was only the beginning…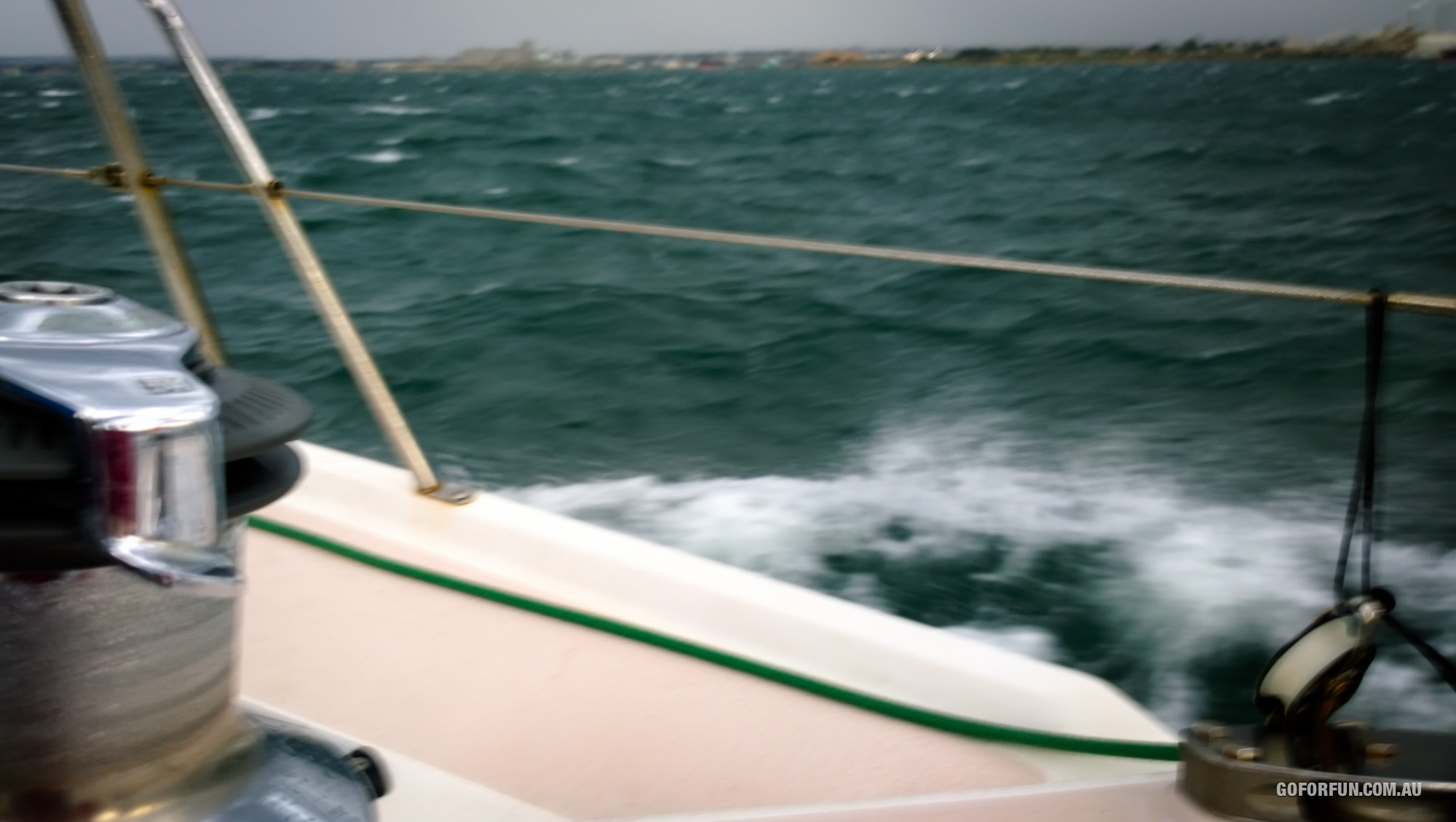 I obviously could not take photos during the rain, thunder, and lighting that we had plenty of. The road back to marina was longer than usual and the visibility was poor. Hats off to our skipper for being at the whelm all that time – imagine driving a car in a pouring rain with all windows off! and doors, and the rest. Just you and a wheel. And nowhere to hide.
While we were passing right through the storm on the way back to marina, a few lightings stroke not far from our yacht. The rain was unbelievable. I was on the deck and got wet like you cannot imagine.
I could squeeze my pants, sailing gloves, and everything else, but they would get throughly wet immediately. I had to surrender to the bad weather. The only thing I could do is to just enjoy the ride!
Upon our return to the Geelong Yacht Club's marina, the rainbows shines and the sun came out. This was right in time as gave me a few lovely moments to dry my pants. If only I could do the same with my other clothes, if you know what I mean!
That's the thunderstorm we came through:
Now I can totally confirm:
Sail in good weather! If you can, wait until it improves.
It's not fun to sail in a storm. You cannot beat the power of nature.
Use proper sailing clothes. If you are going to cross a storm, use waterproof gear, not just "quick dry".
Have a spare set of dry clothing.
Enjoy the ride! It's great to have a safe experience of sailing in bad weather. (Though, once is enough!)