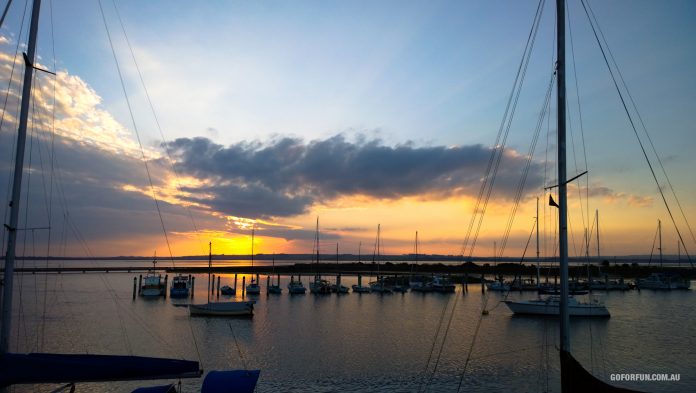 After the previous yacht racing, when we sailed through a thunderstorm, the only thing I could wish for was not to get caught by rain again!
A two-day sailing and staying on the Swan Island, a very welcoming homey Queenscliff Cruising Yacht Club, and sleeping overnight on a yacht after watching a gorgeous sunset – that was a delightful weekend treat!
That day also marked a one-year anniversary of starting sailing (a year since I took sailing classes). Where does time fly?!
(Did I say that I also met a lady who run business meetings that I attended a couple of years ago? The world is so small!)
Sailing Photos:
A lovely calm morning after a rainy week at the Royal Geelong Yacht Club: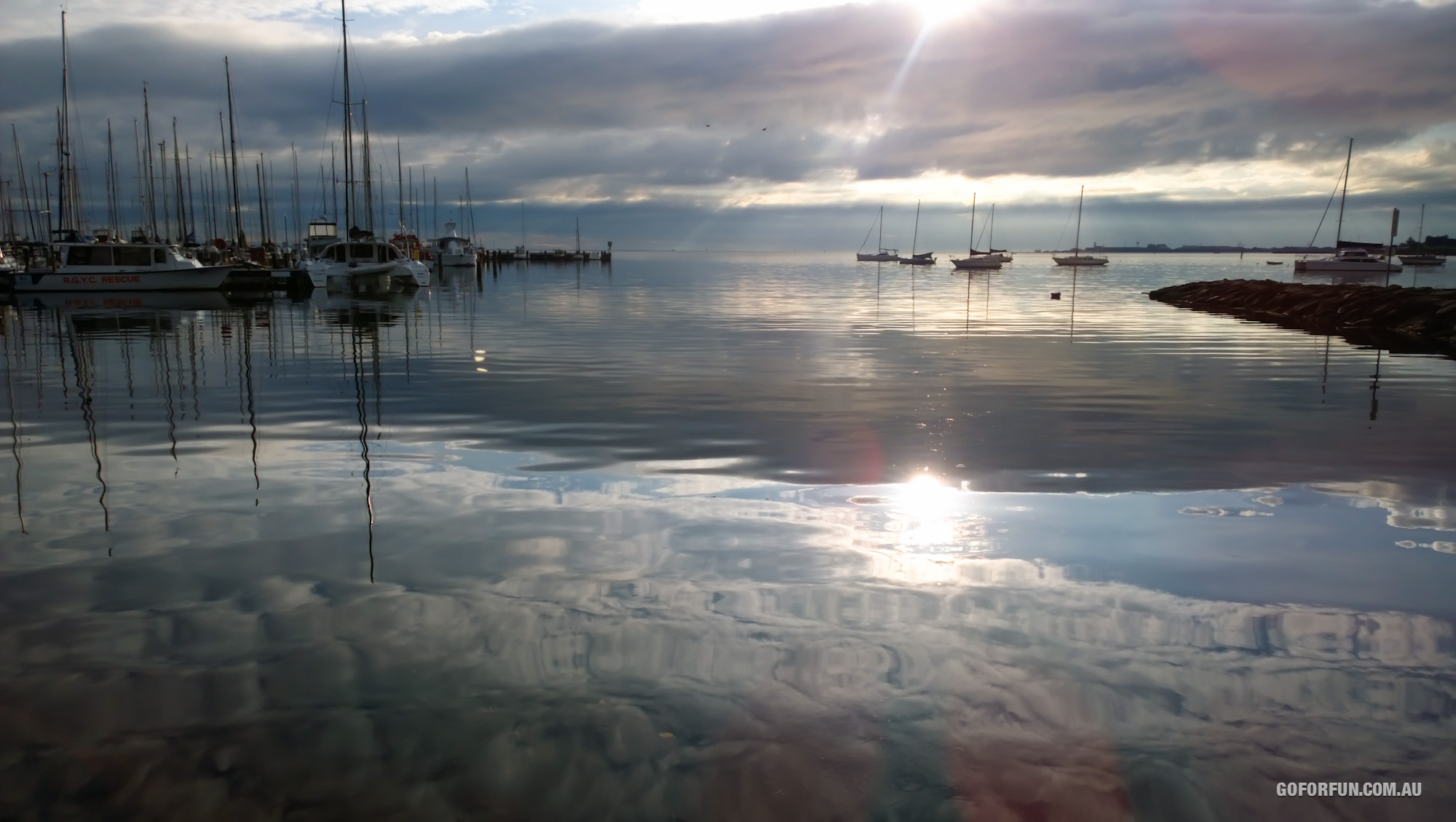 I had all my fingers crossed for no rain during our upcoming yacht racing!
The skies have heard my prayers – we've got no rain. With that, we've got no wind as well!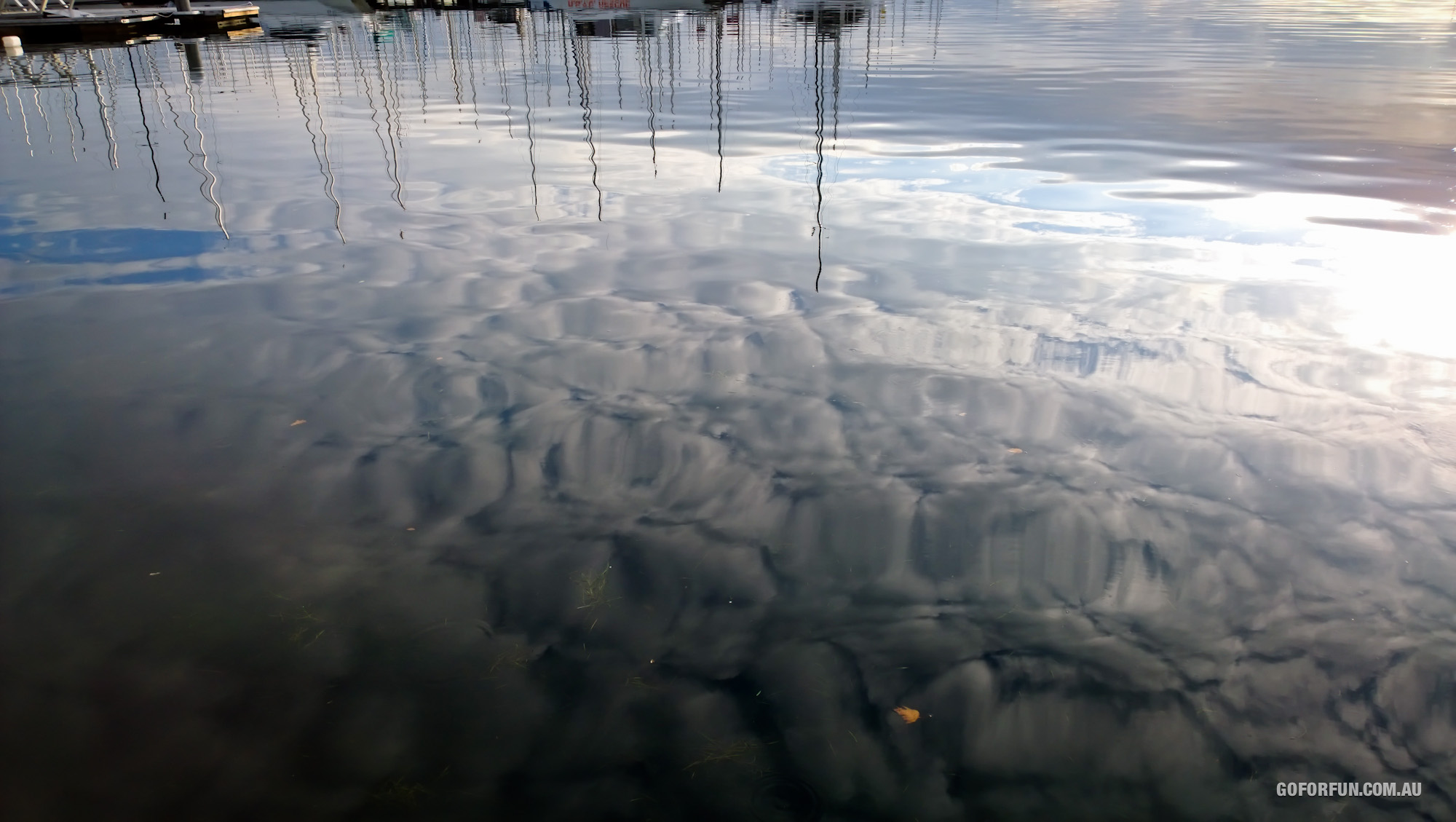 Sailing To Swan Island, Queenscliff Cruising Yacht Club
It was an interesting yacht race as quite a few yachts abandoned it due to no wind. There is no point of sitting still and frying in the sun when the leader boat already got behind the horizon. There was no way to beat them, so as a crew we decided to have a good time and just motor to the Swan Island and have a good evening there.
You can get to the Swan Island only by boat or by car. You are not allowed to walk on the narrow bridge connecting the island with the mainland.
A home away from home: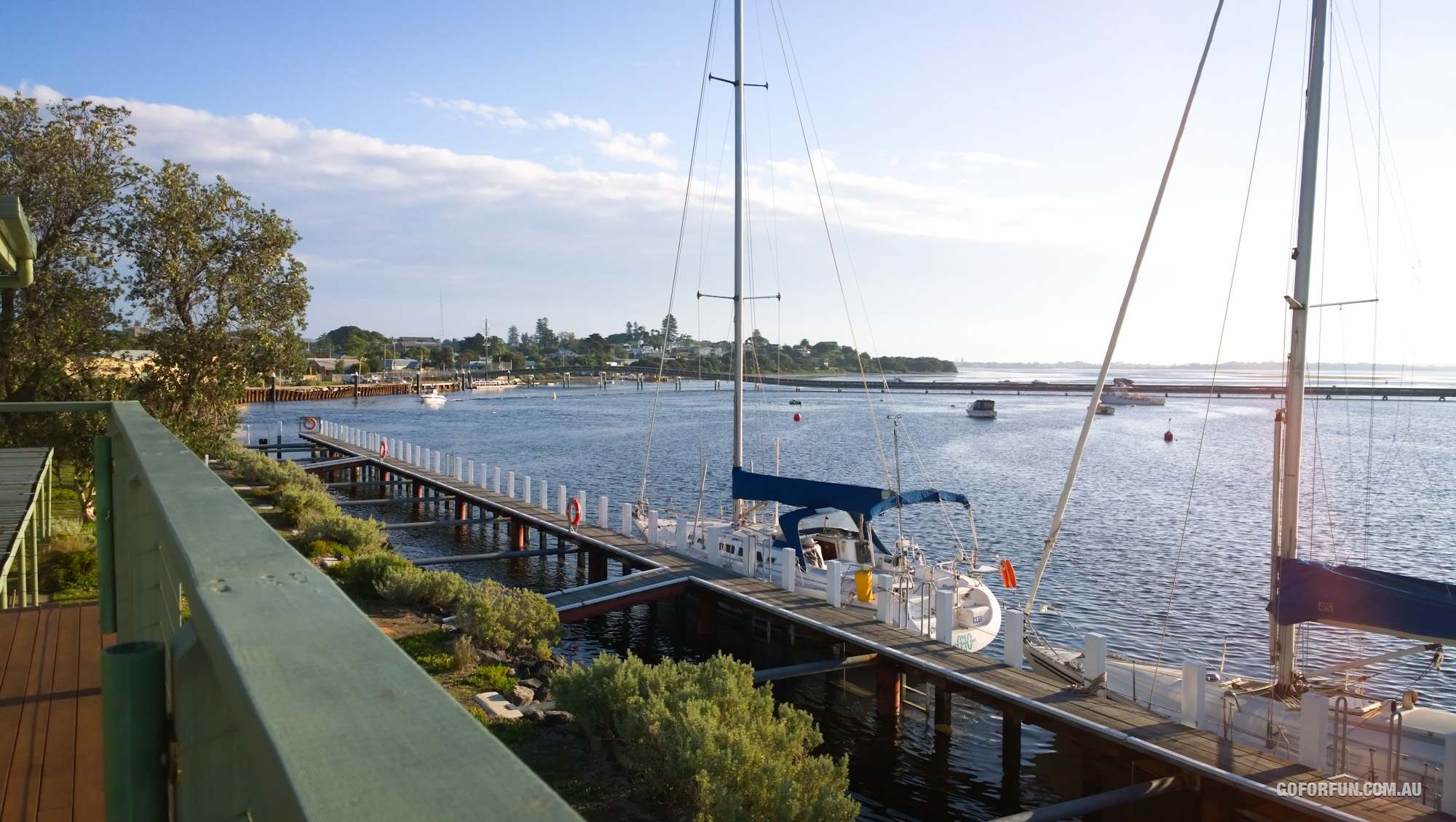 Queenscliff Cruising Yacht Club was very welcoming, with lovely people meeting us at arrival, helping with the yacht parking. The upstairs bar had fantastic views at the sunset: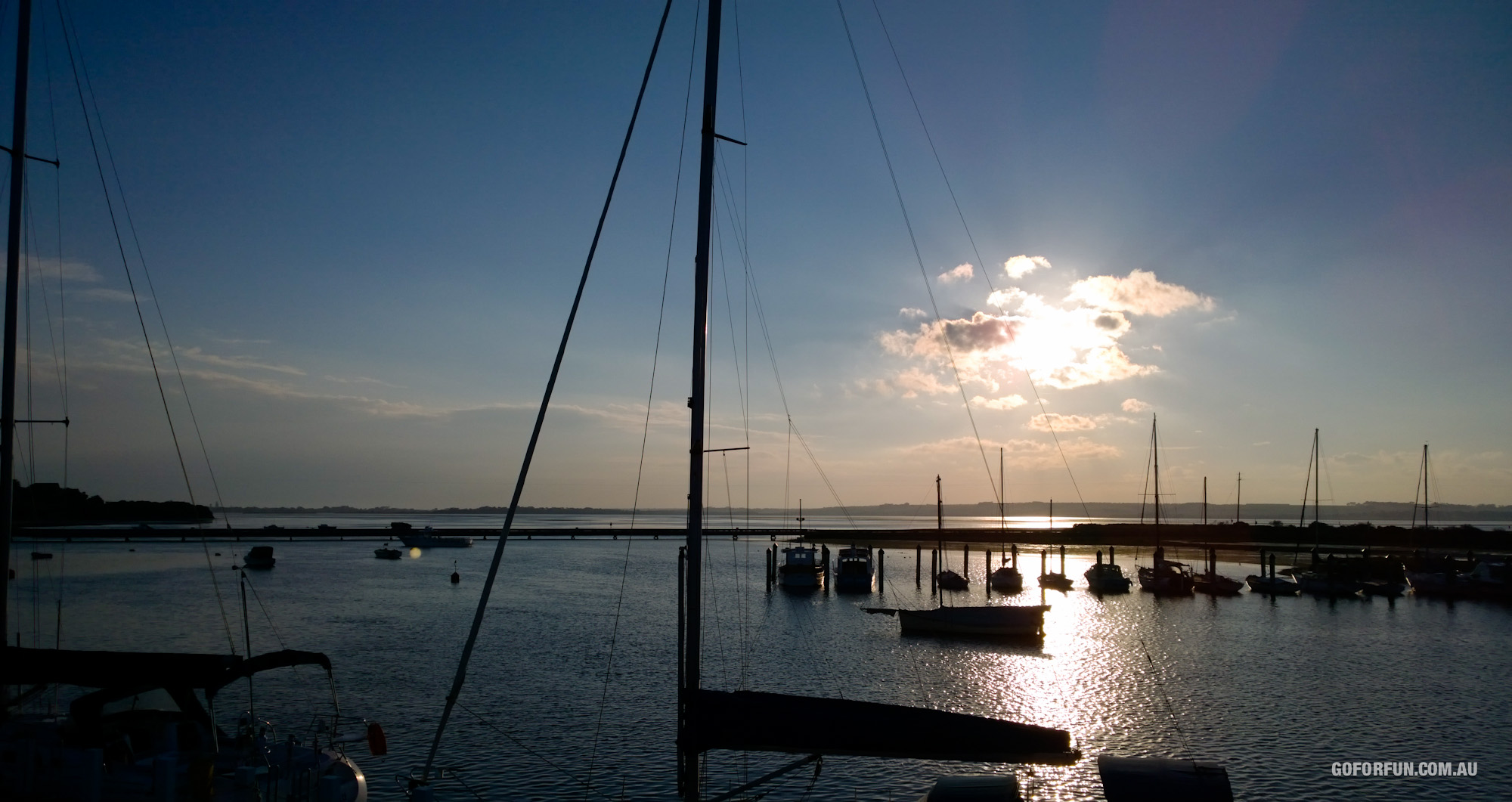 If was lovely to just sit an enjoy the calm time and the sunset: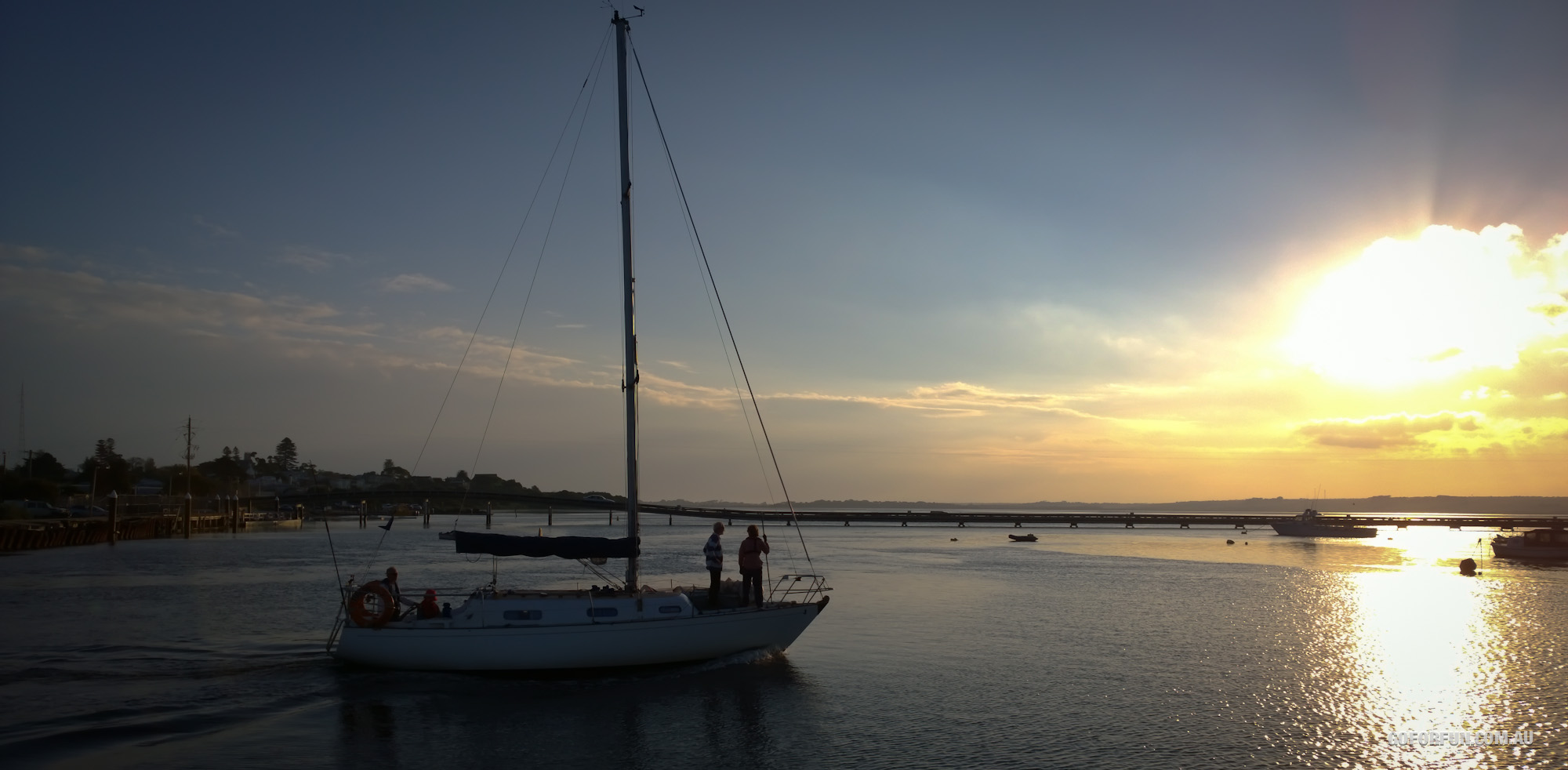 I've been to paradise! Here's the proof: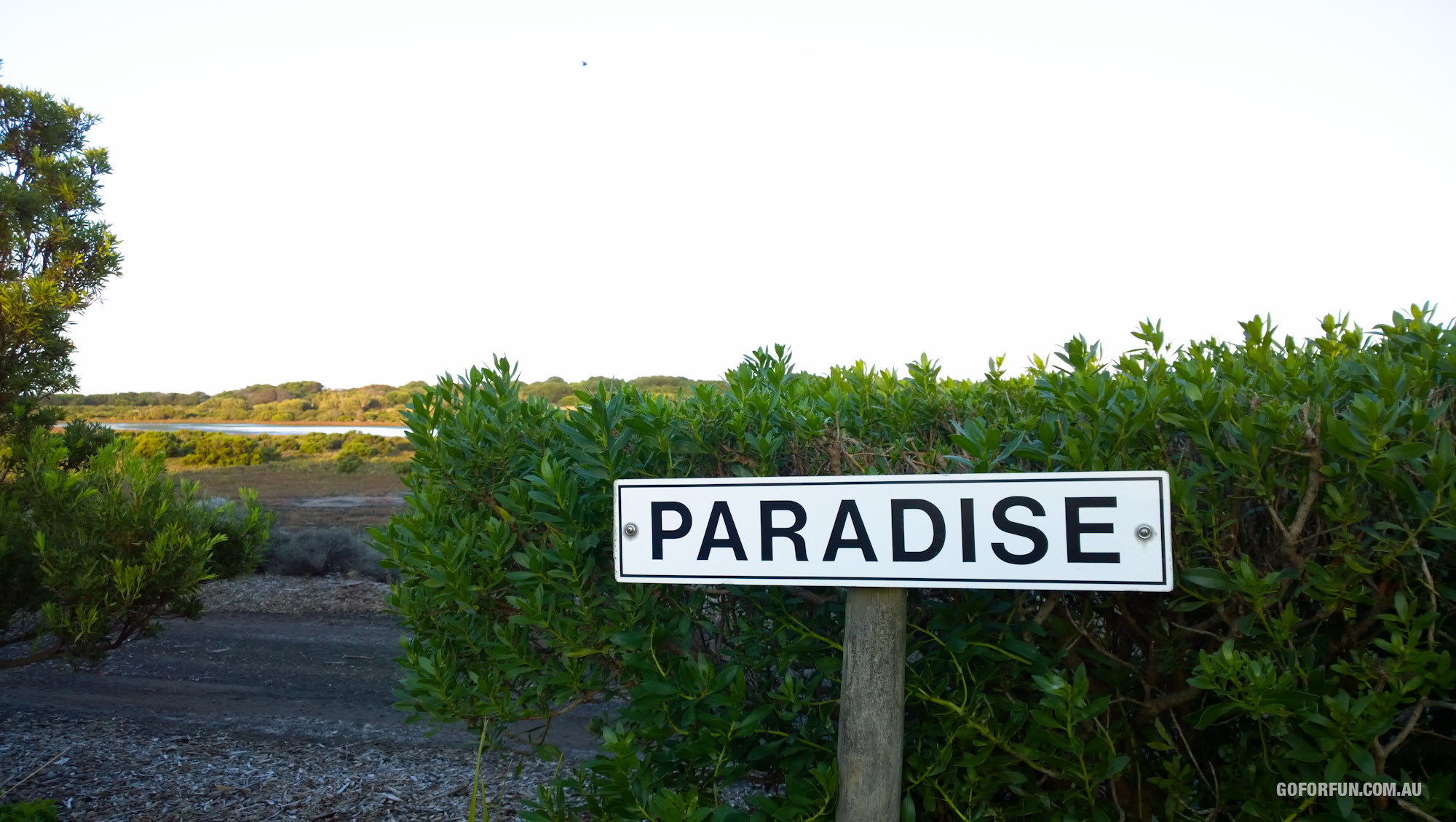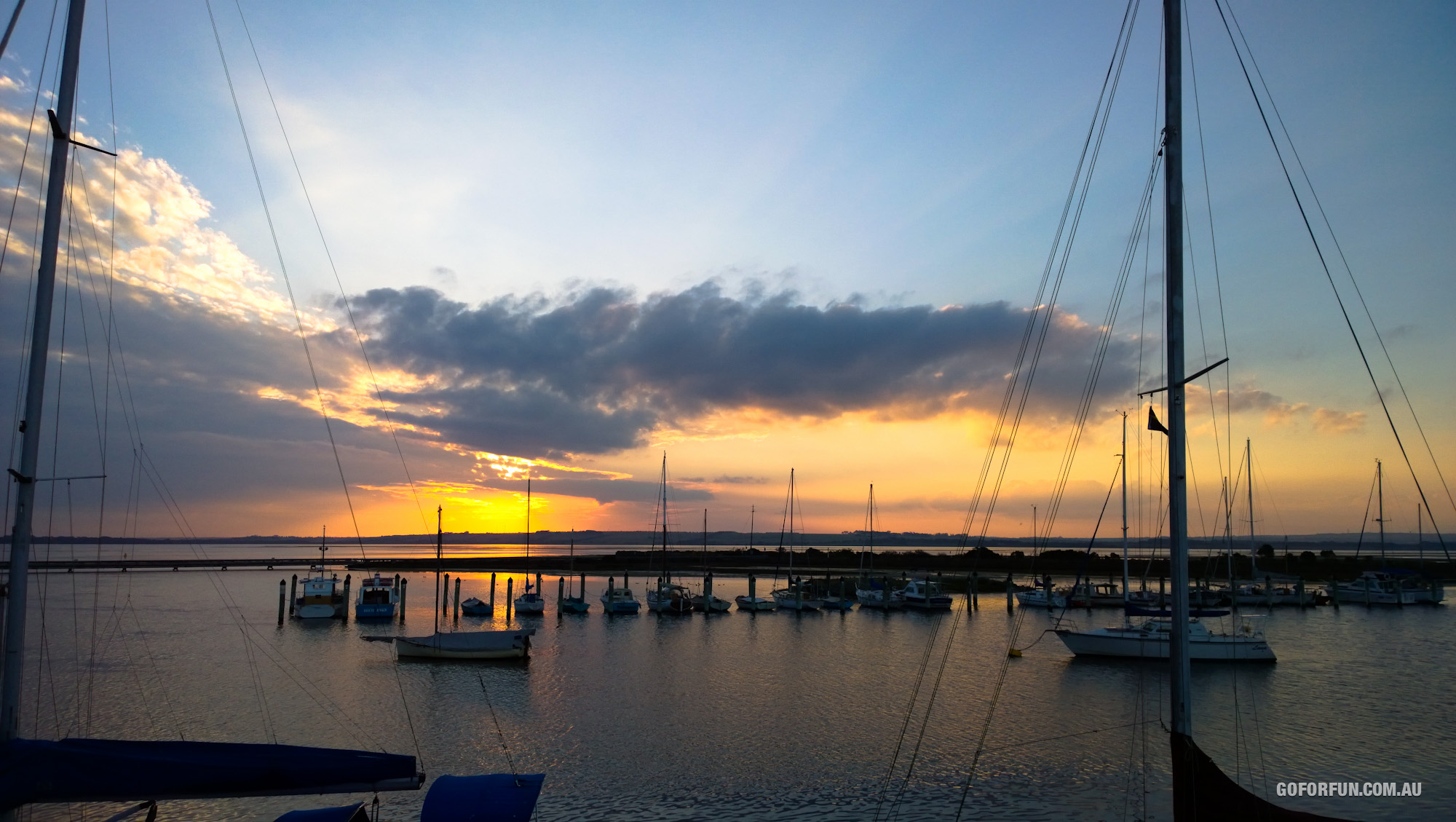 My first-ever night of sleeping on a yacht!
I liked it. It was so different to what I imagined. I didn't even feel the yacht movement. The water was either too calm or I have adjusted to the yacht rocking. (After crossing the Drake Passage on the way to Antarctica in a small expedition ship, when you fly non-stop from one side of the bed to another – after that I can sleep anywhere!)
A morning view from my bed – looking up. That's the mast I climbed the other day.
An early bird to check if any of the promised possums sneaked on the yacht (None! I only saw tons of their poo behind the Yacht Club's house.)
The air was so clean fresh and no rain! Yay, my first sleepover on a yacht was great: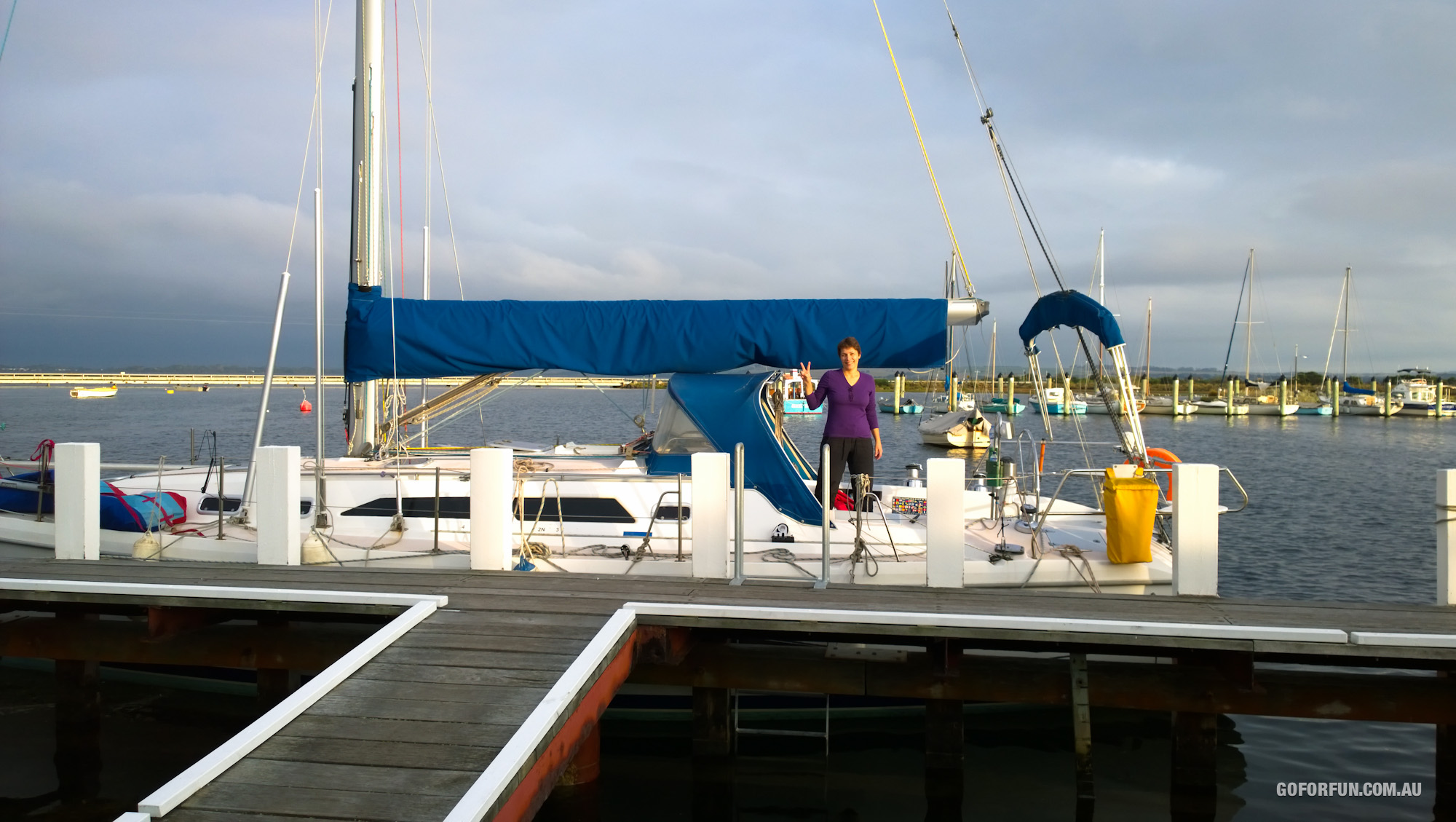 Morning exercises – just stretching! :)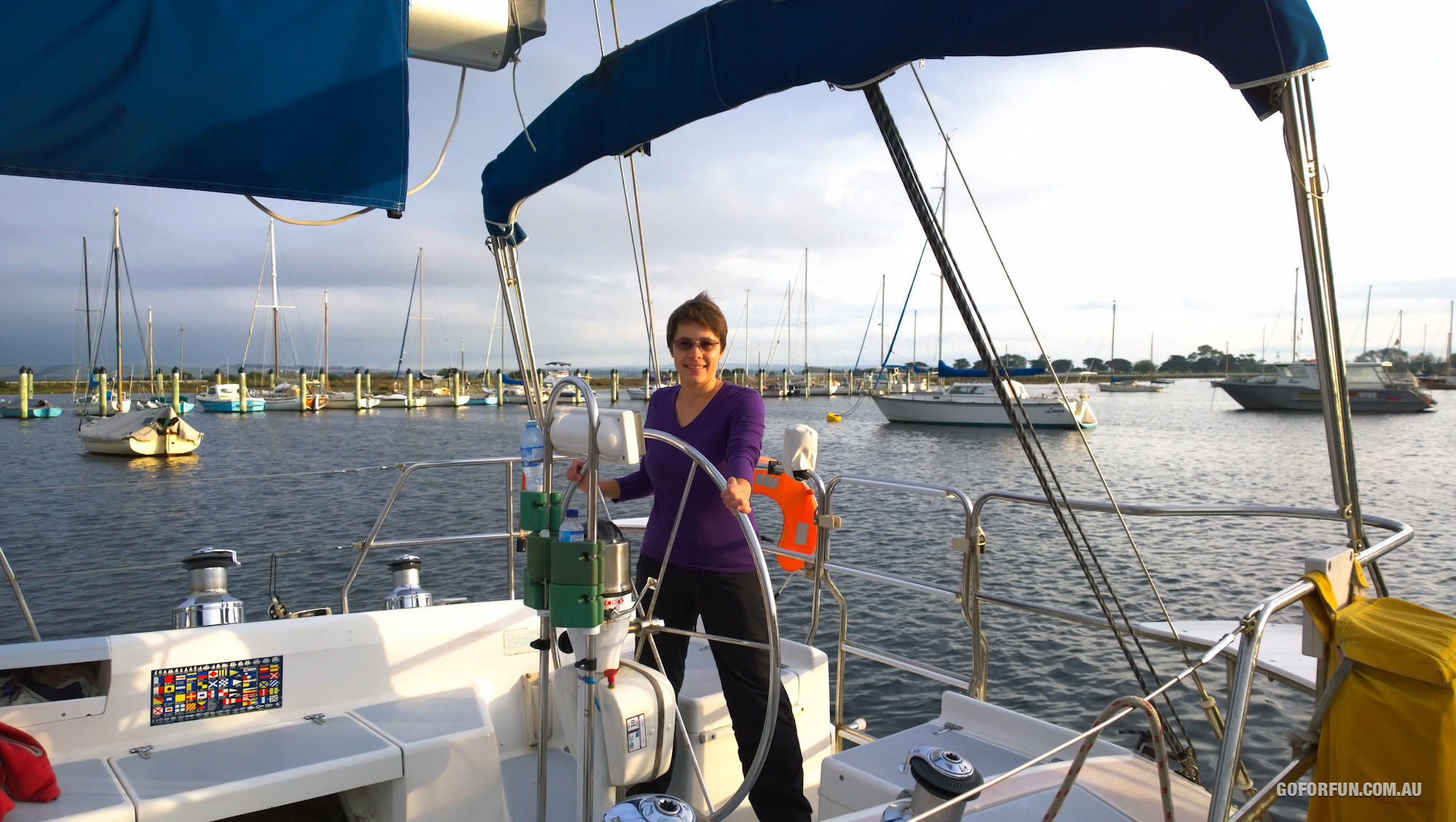 The road home – still no wind, but we were motoring, so it didn't matter. The lovely views were there to enjoy: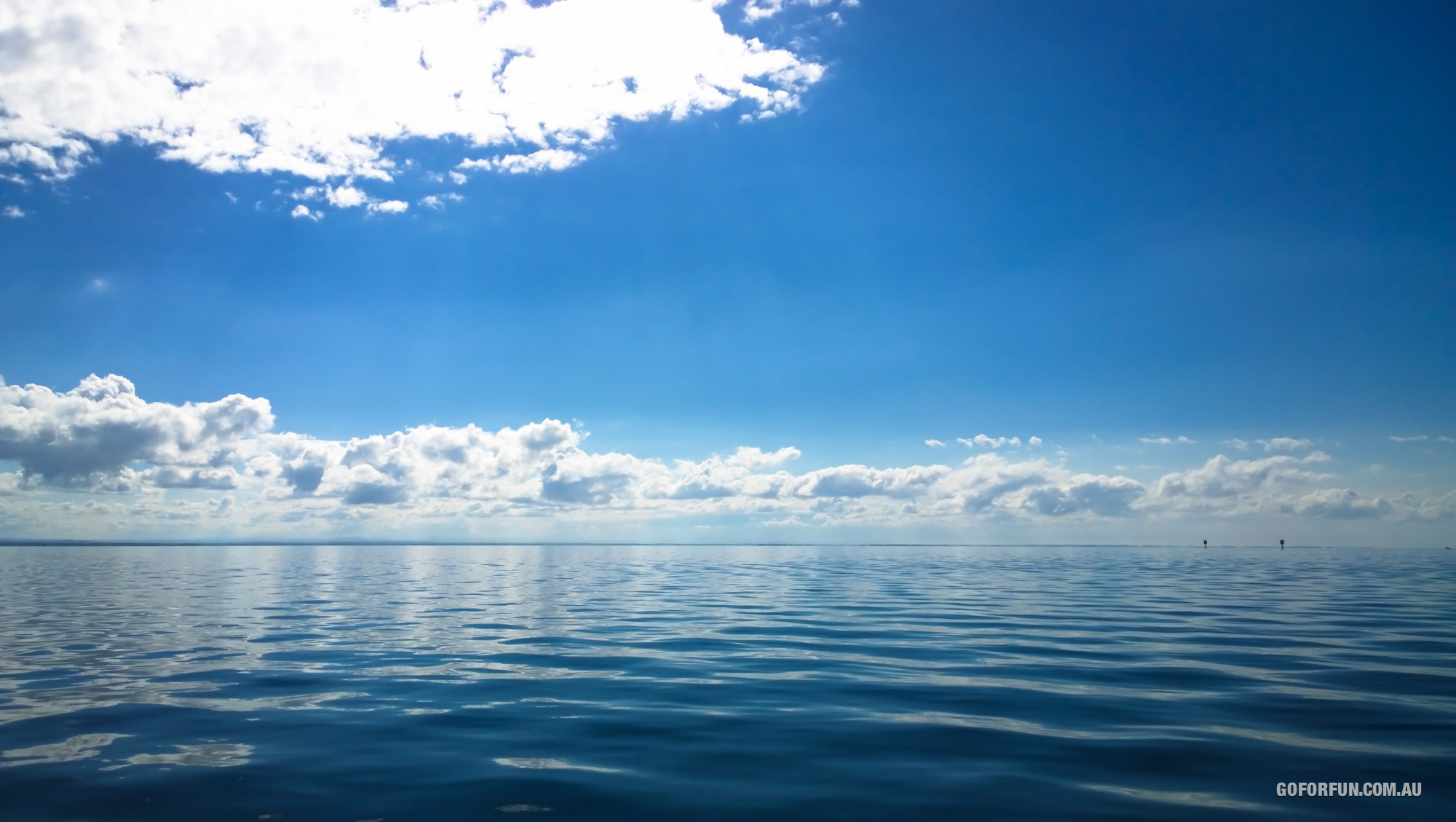 You Yangs mountains on the horizon – we are almost home after a two-day sailing: