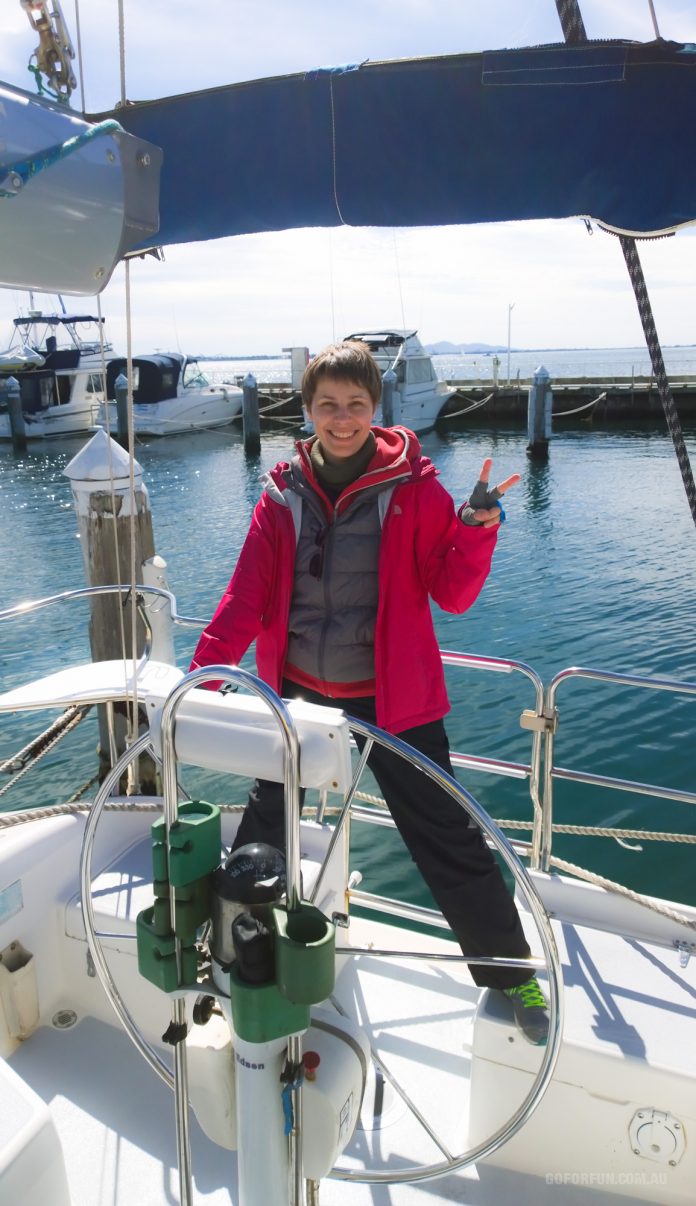 We had the last sailboat race of the Winter Series 2016 at the Royal Geelong Yacht Club. (A story and sailing photos from the previous boat racing.)
I usually take quite a few photos during sailing. On the last day of the winter boat racing I was so tired that could barely take a few shots. Lack of sunny days, my business, and on top of other things my recently started study left me with no energy at all.
It was a lovely day though. Thanks to our skipper and his lovely boat, I organised a quick photoshoot a la "yacht captain" for my crew mates :) Looking forward to the summer sailing!
Sailing Boat Photographs – Boat Racing in Corio Bay:
Click on a big photo to see it in a larger view:
(For a video – scroll down.)
Sailboat Racing at Royal Geelong Yacht Club - Sailing Yacht Photography - Davidsons 2016 Winter...
Video from Winter Race 7 – Royal Geelong Yacht Club: