Looking for somewhere a bit different to take the kids? Benalmadena lies in the heart of Spain's thriving Costa del Sol close to Malaga, and is awash with child-friendly attractions to entertain the whole family so that your trip will be a breeze. As one of the region's most popular resorts, there is something for all ages here.
The first point to note is that if you're considering going to any of the attractions outside Benalmadena, you might want to hire a car. Nobody wants to be waiting for a bus in the midday heat with tired, stroppy children, and paying for taxis could turn out quite pricey, so a rental car is the easiest way to transport your brood around in comfort.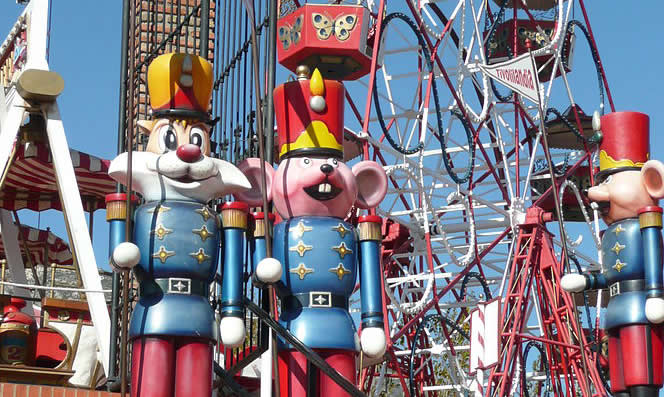 A classic kids' favourite is Benalmadena's thrilling Tivoli World, a theme park which can be accessed from the Mediterranean Highway. Your little daredevils will love the rollercoaster and free fall tower, whereas younger ones will be happy with the tour train and the bumper cars. There are dance performances, magic shows and an abundance of children's entertainment if you need a break from all the thrill seeking. There is even an area specifically aimed at the under-12s, so younger children will be well-catered for.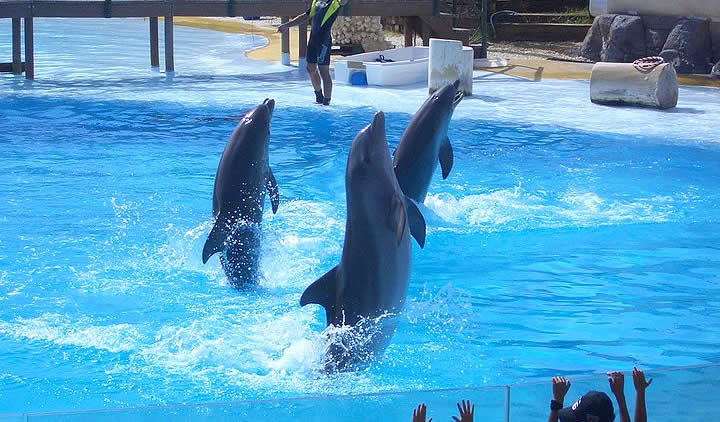 The aquarium next to Puerto Marina is great for all budding deep-sea explorers, with an underwater tunnel to allow kids to come face to face with a range of sealife. There are special touching tanks for you to stroke your favourite sea creatures, and you can even watch the animals being fed. You can also try your hand at the pirate-themed crazy golf. Or, if you'd prefer to see animals in their natural setting, lots of dolphin tours operate from the Puerto Marina, and if you're very lucky you might catch a glimpse of a pod of dolphins playing in the Mediterranean.
Children will love Paloma Park with its free-roaming rabbits, goats and peacocks and play areas for them to burn up some energy after an ice cream at one of the park's cafes. There is even a cactus garden for a Wild West-themed walk. The entrance is close to the Benal beach complex, so if you need a break from the busy beach, go here for a pretty oasis of calm. A short drive away, there are several donkey sanctuaries where you can pet the animals and learn more about these docile creatures.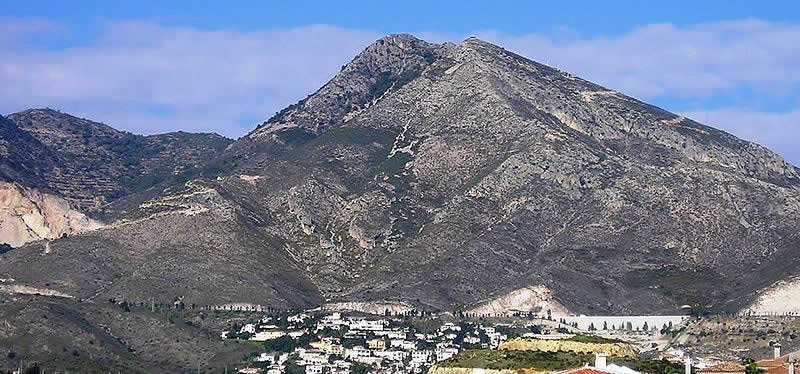 If you need a way to fill ten minutes, why not experience the breathtaking views over Spain on the Teleferico cable car? Reach the summit of Mount Calamorro, from which you might even be able to see the North African coast on a particularly clear day. Or, if you fancy exploring the Costa del Sol by sea, kids will love the novelty of a ferry ride to Fuengirola Port, where you can spend a few hours exploring a whole new area.
Many restaurants understand that children will want smaller portions, and will be happy to accommodate this request. Others offer exclusive child-friendly menus serving up all their favourites so that even the fussiest child will find something to tickle their tastebuds.
Hopefully with these ideas, you'll be able to fill your holiday in Benalmadena with fun and frolics in the sun, and the only long faces will be in the donkey sanctuaries.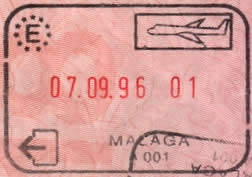 Photo by: Terry Wha, Miwipedia, Perreyd, Lolo