Australia is a worldwide tourist hub for many reasons. Beaches, food and laid back culture highlight the list. New South Wales is a particular hotspot for global travelers because its biggest city, Sydney, offers wide-ranging activities and sights for people from all walks of life.
The southeastern state of NSW offers much more than simply walking by the Opera House and it's important that people plan to aim for different targets before taking the plunge down under. Below I list the places you've got to see if you're making the trip to Australia. The locations will be based off of proximity to Sydney, as international travelers will most likely fly into the Kingsford Smith Airport if they come from overseas.
1. Manly Beach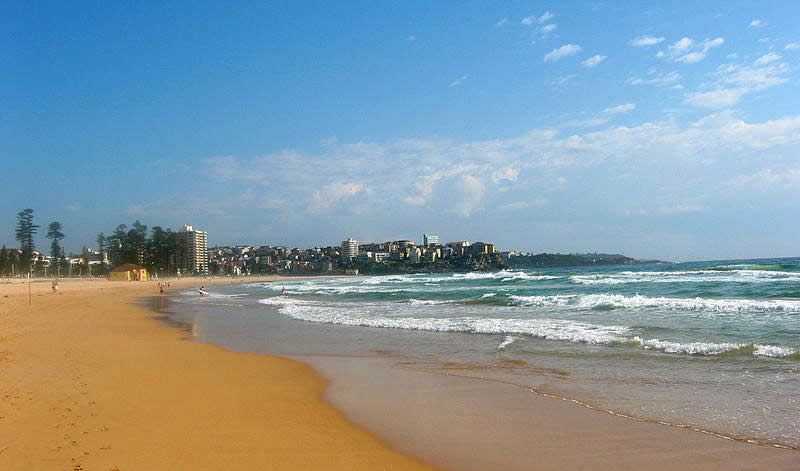 A quick and beautiful 30 minute ferry ride from downtown Sydney, this beach is Australia's version of Venice, California. It's got the same feel, but better. With unique shops lining the streets and pristine beaches, it's a must. Even if you don't surf, swimming around in the waves is a fun option. If you make the trip to Manly, be sure to bring sunscreen as there isn't much cover for shade.
2. Blue Mountains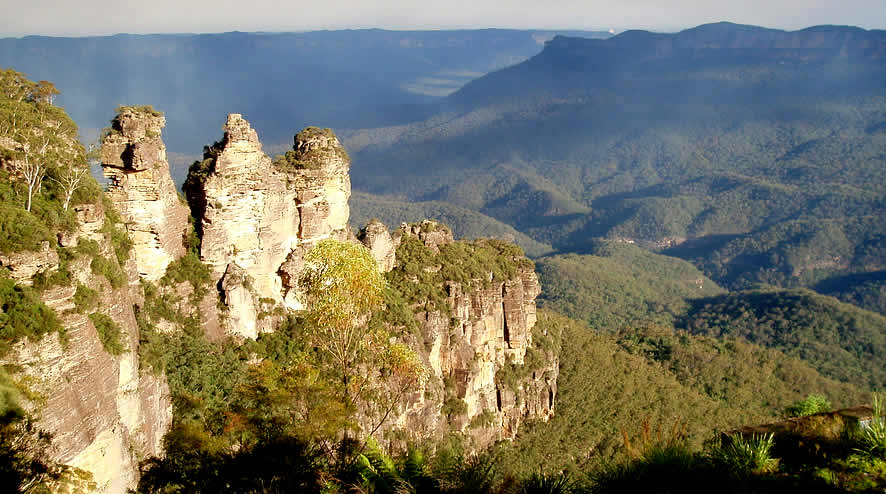 A couple short hours from Sydney by car, the Blue Mountains offer hiking and unbelievable views. Before or after your trek, consider stopping at the Norman Lindsay Café. This place has really nice food and is accompanied by a unique art gallery. Definitely make this a focal point of your trip to the Blue Mountains if you can rent a car.
3. Wollongong
This vibrant city is nestled down in the Illawarra region south of Sydney and is so close that it deserves a trip. Wollongong has a young feel, primarily due to the influx of people to the prestigious University of Wollongong. UOW is a large research university that brings in people from all over the globe. The city has great food and an incredible"beach" atmosphere. This is a wonderful place to visit because it has the same quality of beaches as Sydney proper, but with far fewer people. A highly recommended place to eat is Coconut Thai. The spicy crispy pork rib is to absolutely to die for. If you have the time, take the opportunity to check out a professional rugby match in Wollongong. It will be an experience you won't forget.
4. Bathurst
Bathurst is the oldest inland settlement in the entire country of Australia, which gives it a really unique feel. If you are deciding when to visit Australia, October is an ideal time, as flights will be cheaper during shoulder season. Additionally, there is a massive car race in Bathurst on the first weekend in October. The Supercheap Auto Bathurst 1000, is the most recognized car race in Australia and is featured on video games around the world. Because you'll be hungry after your Bathurst activities, I would suggest stopping in at a restaurant called The Vanilla Bean. The atmosphere is great plus they have gluten free options available.
5. Cobar
If you're feeling like an Australian road trip, consider driving from Sydney to Cobar, a unique mining town. It's a solid eight hours, but the drive itself is really pretty and will provide you with more than a glimpse of what the outback looks like. Bush land and open space define this area of New South Wales. Some say that you've never been to Australia if you haven't seen this type of terrain.
Australia, particularly New South Wales, is a wonderful place. The list of destinations could go on for pages and pages, but the mentioned targets are a nice place to start if you're planning a flight down under. Remember your sunscreen!
Photo by: Dudesleeper, Amanda Slater