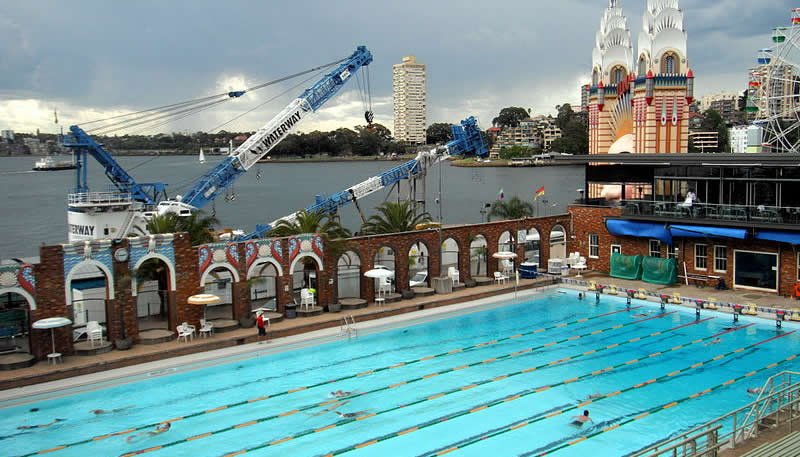 Trying to plan a trip to Sydney can seem overly daunting when you are on a tight budget. Packing in all the tourist activities along with accommodation, travel expenses and eating will seemingly leave your pockets dry. If you don't do your research on the area before you go, travelling and sightseeing expenses can soon stack up. However, don't they say (and this might sound a bit cliché) "the best things in life are free", so if you look around in most capital cities there are plenty of interesting places to visit, cultural centres to explore and events you can experience all for FREE.
Here are a few free sites and activities that are located in Sydney that are a little bit different from the normal 'run of the mill' tourist spots and attractions like the Sydney Harbour Bridge or the Opera House. We all know those ones but some of these listed sites and experiences you may not be aware of.
All these Sydney sites and experiences are great for individuals, families and friends. Don't forget that in order to keep these places pristine and beautiful for the next visitors, leave only your footprints… take all your rubbish with you when you leave and be considerate of the environment.
Great North Walk from Sydney to Cowan
Well actually this is a 250km trail that joins Sydney to Newcastle, so feel free to undertake the whole walk if you feel inclined however I suggest taking a couple of days to do the Sydney to Berowra Waters section. Obviously taking a few days will include some accommodation, but you can camp for free! If you are like me and don't want to lug all the gear for camping there are also other accommodation options, if your budget allows then book a water access only lodge right on the river! There are lots of trails and sections of this walk that you can tackle and the bush land and views are amazing.
Located behind Manly, North Head Sanctuary is a wonderful alternative to the Great North Walk for perhaps the less adventurous or time pressed visitor. This sanctuary is home to a plethora of flora and fauna and offers over 10 km's of easy walking and bicycle tracks to select from. From these tracks you can avail yourself of stunning Sydney Harbour views from the cliffs of North Head. The Discovery Room at the Gatehouse Visitor Centre offers free children's activities as well as interactive activities.
What better way to spend a day than poolside. Cool off in one of Sydney's outdoor ocean pools. This particular pool would have to offer the best Sydney Harbour Bridge and Sydney Harbour views without a doubt. Not only can you swim laps in this saltwater pool but you can watch the ferries come and go, check out the yacht racing and lie on the grass under the palm trees that are located in the parkland around the pool. Where else can you go swimming in a public pool with all these perks and not have to pay?
Bondi to Bronte Coastwalk
Now if ever you wanted to impress someone then this is the walk to take them on. Great for families and friends, this coastal walk offers beaches to visit, parks to play in and the most spectacular ocean views you will experience. It currently runs from Ben Buckler Point to Waverly Cemetery, approximately 4 km all up and will take you about 1.5 hours to complete depending on your fitness. This walk offers a few seats along the way if you need to take a break, as well as toilets, change rooms, play areas and kiosks in some areas.
The perfect beach and park located right on the foreshore of the magnificent Sydney Harbour at Vaucluse. NeilsenPark has plenty of shade if the weather is hot. Take a picnic lunch, read a book or kick a football. There are facilities such as picnic tables and toilets. Great for a swim, it even has an enclosed swimming beach for those who think a great white shark might like to nibble their toes! Shark Beach also offers excellent snorkelling.
History Walk around The Rocks Sydney
No need to pay for a guided history tour around The Rocks. With a little bit of research online you can conduct your own guided tour. The Rocks is steeped in history as well as offering plenty of restaurants, cafes, bars and shops to distract you. It encompasses the past, present and future making it an exciting place to visit and explore. Drop in to some of the historical buildings such as The Harbour Rocks Hotel and check out the renovations that have been undertaken but still preserve its history. Harbour Rocks Hotel use to be Evans Store, a four story building that was divided into four equal parts so George Evans, a local lawyer, could lease out sections of it.
The Reserve Bank of Australia (RBA) is Australia's central bank. It's located right in the middle of CBA at Martin Place. What many people don't know is that there is a small museum on the ground floor of this building telling of the history of the Australian currency. If you are interested in this type of thing, it is an excellent exhibition on the history of currency notes in Australia from the early settlements to the present day… and it's FREE!
Located in the University of Sydney, Nicholson Museum was founded in 1860 by Sir Charles Nicholson and contains the largest collection of antiquities in Australia and the Southern Hemisphere. Each object tells its own story about how it came to be there. Anyone interested in archaeology or antiques should not miss this exhibition… and it's FREE!
So as you can see there are plenty of free sites and activities in and around Sydney, especially around the stunning Sydney Harbour. By taking a little time to do some research, you will find more free and interesting things to see and do to add to this list including a heap of Sydney markets, Shark Island, Haunted places, Mrs Macquarie's Chair, St Mary's Cathedral, State Library of NSW and Macleay Museum to name just a few extras to help you on your way. Have fun!
Photo by: Dinkum