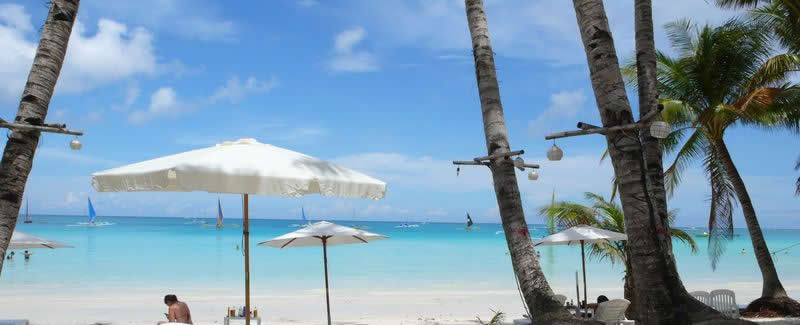 It's been said time and time again that big things come in small packages. The adage holds true for vacations, particularly of the small island of Boracay, located off the coast of Manila. From some of the most unique scuba experiences in Southeast Asia to beachside massages that will rival spas of LA, the island of Boracay has the potential of being one of the best vacations you will ever take.
Getting There
Getting the island of Boracay has the potential to turn a lot of travelers off, but if you can put up with a little bit of non-traditional travel methods, the pay-off is well worth it. To begin, you will need to book a flight to the capital city of the Philippines, Manila. From here you will need to book a transfer to Caticlan or Kalibo. Keep in mind that the transfer here will see you going from the international airport to the domestic airport, a journey that can take about thirty minutes. Factor in baggage and ticketing and you will want to make sure you have given yourself about an hour and half of transfer time.
When choosing between the two domestic destinations (Kalibo or Caticlan) it all comes down to price. Caticlan will see that you only have about a ten minute ride to the ferry that will take you to Boracay, but flights here can be about twice as much as Kalibo. Landing in Kalibo will require that you take one of the many Jeepneys that wait for travelers on about a two hour windy mountain ride to the same ferry destination. The Kalibo alternative, even with Jeepney travel is significantly cheaper. If you don't mind roughing it a bit (and experiencing some truly fantastic rural countryside) take the Kalibo route. If time is a factor for you and you don't mind shelling out a few extra hundred dollars, go to Caticlan.
The ferry to Boracay is about fifteen dollars American and leaves about every fifteen to twenty minutes. Bring your luggage aboard and you are only about 10 minutes away from pristinely white sandy beaches.
Arranging Accommodations
Accommodations can be arranged in advanced via a number of hotel sites, but if you're feeling adventurous you can always book your initial night's stay and attempt to barter yourself into a great deal at one of the islands many fantastic five start hotels. Depending on the season, accommodations can be either pretty steep or ridiculously cheap. Traveling during the rainy season of the Philippines (June through September) will see prices at a fraction of their busier season costs. Both times that I have traveled there I went during the rainy season and was never put out by extended downpours.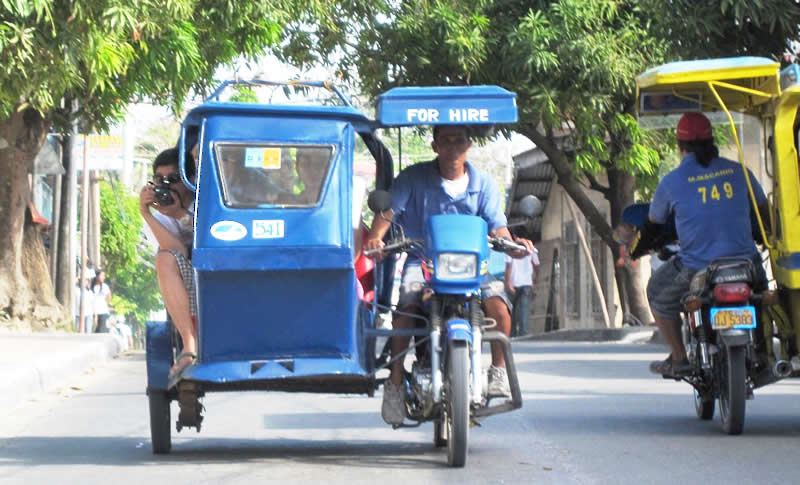 Tipping
Tipping in Boracay is a must and should be calculated into your travel budget. From the taxi rides to your hotel to the tour guides of your island hopping adventure, make sure you have a few pesos (about a buck) to tip each person that assists you. During my time in Boracay I never once encountered a salesperson, trip guide or taxi driver who didn't go out of their way to be as friendly as possible.
Activities
Boracay, while only a few miles long and wide, has enough activities to keep you entertained for more than a week. Booking these activities ahead of time is of course possible, but simply leaving it till you get there is fine too. This will give you a chance to walk the beaches and see some of the stalls and activity venues first hand.
Horseback Riding
The island has a few opportunities for horseback riding and I highly recommend it. A lazy trot down one of beaches at sunset is one of the most memorable experiences of my trips to Boracay. If this sounds of interest to you, simply inquire about where to go with your hotel's concierge and you will be shown the way in no time at all.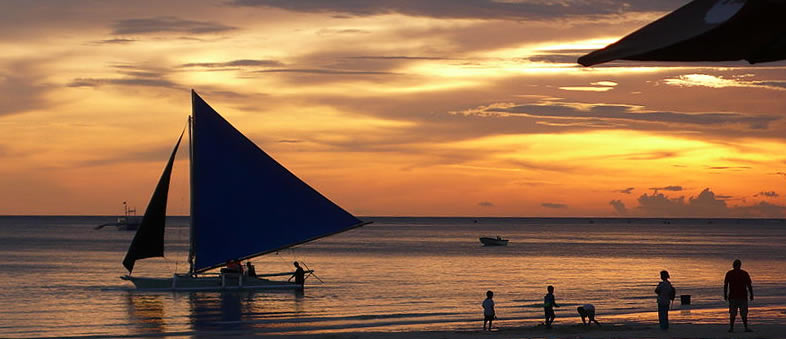 Jet Skis
Jet skiing along the islands surrounding waters is a quite the blast. Rental rates are pretty reasonable and you get can get discounts for booking group packages. My wife and I didn't qualify for the package deal initially (you needed 6 people) so we simply made quick friends with another family and were able to save about fifty bucks.
Parasailing
Definitely not for the faint of heart, parasailing behind a high-powered speed boat is an exhilarating experience. The sights you see when you are several hundred feet in the air is pretty incredible. We went during a sunny afternoon and once I reached maximum height, I was able to see from one end of the island to the other.
Island Hopping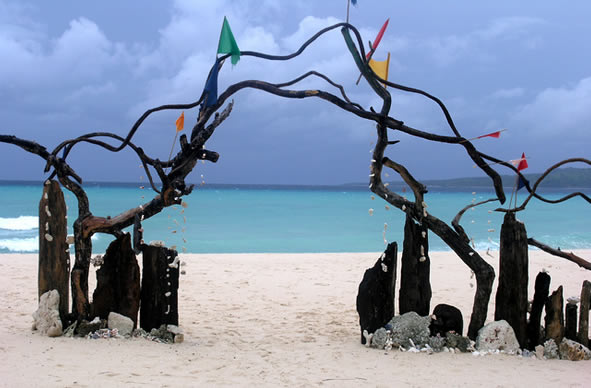 Most of Boracay's island hopping adventures also come with lunch so keep that in mind as you get ready to book a day trip. During our island hopping cruise we got the chance to snorkel, feed tropical fish, swim through an underground cave system and stop along various spots around the island that gave some excellent opportunities for picture taking.
Food
Another great part of a trip to Boracay is the chance to experience some of the many cuisines that find their home there. From freshly prepared lobster to cuts of meat that you can slice with zero effort with your fork, many of the island's restaurants let you take dine at one of their patios located along the beach. Watching the sunset with a glass of wine at one of these establishments is the perfect end to a day spent exploring the island.
Shopping
While you will encounter the various knick-knack shops that sell the usual vacation junk (magnets, shirts and the like) there are also quite a few specialty stores. From craftsman who fashion one-of-a-kind lamps from pieces of driftwood, to glass artist who will ship you some of their handmade creations. Shopping at Boracay is an eclectic experience.
Photo by: Dayanetang, PresLoiLoi, Anthony Alger, Tomas Tam