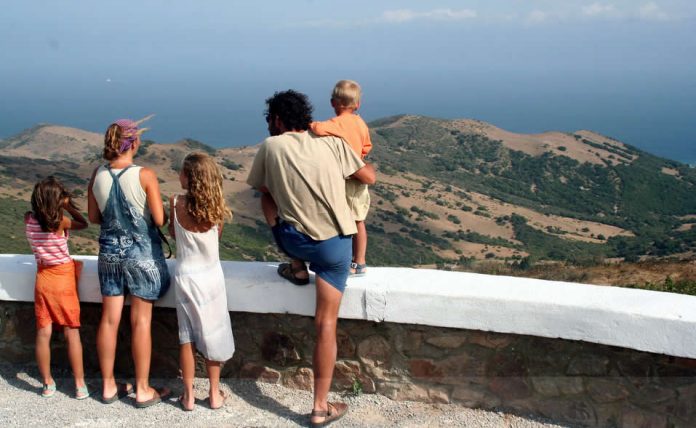 Going on holiday is a well-earned, exciting prospect and at this time of year, many families will have already booked trips away for the summer time. However, a family holiday is not without its stresses and strains. 
Firstly, there's the task of packing for all the adults and children, then there are the various trips to the supermarket for holiday essentials. Next there's the hunt for all the passports and finally you need to work out how the family is going to get to the airport in the first place.
Once all that has been ticked off the list, though, you can start to look forward to a relaxing break. Or can you? Not to put a dampener on the proceedings, but what happens if your child falls ill and requires medical attention? What happens if your luggage doesn't show up at arrivals when you do? What if you get stung by a jellyfish and need treatment? What you would do, of course, is contact your travel insurance provider for guidance and a swift resolution. 
Unbelievably, a proportion of families travelling abroad forget or simply neglect to take out the necessary insurance. This irresponsible inactivity could lead to the ruination of the entire holiday, so it's vital that the right cover is purchased. 
Of course, insurance is an additional expense for some who are already financially stretched, but that said, there are many cheaper options on the market. That said, not all insurance companies and policies are made equal.
Here's what you should look out for when choosing cheap family travel insurance: 
Location
Most insurance policies specify a location – i.e., within the EU only. No good if you're travelling around the Indian subcontinent, so you'll need to make sure that the plan is valid for your destination. Worldwide cover can be purchased fro those going further afield or for those lucky enough to have arranged a multi-destination holiday. It seems an obvious point, but do double check, just in case.
What's covered
Just because a scheme is cheap doesn't mean that it is comprehensive and meets all of your individual requirements. It's important that you check the fine print and read the policy documentation to determine whether the activities that you have planned are covered. For example, some ordinary policies may not cover winter sports, thus are no good if you're taking the family skiing. Others may not provide protection to those participating in watersports or 'extreme' activities. You need to make sure that the insurance plan meets your needs, otherwise you might as well not bother.
Duration
When searching for insurance, you'll see that some policies cover one trip, while others cover multi-trip. These will be priced differently, but 'multi' trip isn't always more expensive that 'single' trip cover. If you know that you or the family are likely to travel abroad again within the year, it will probably work out cheaper for you to opt for multi-trip insurance. That way, you won't have to think about it before the ear is up. Make sure you are aware of the insurance cover duration, if your trip is especially long, the policy might expire, so check that you will be covered from the day you leave the UK to the day you fly back again.
You hear stories all the time, perhaps from the mouths of your own acquaintances, about families spending their holidays in a foreign hospital and getting caught out with huge medical expenses. Or having their pockets picked and finding themselves penniless. These things do happen, despite taking all the common sense precautions. So make another and choose the right cheap family travel insurance for you. It will provide the confidence you need to enjoy your well-earned break.
Photo by: Jon Rawlinson