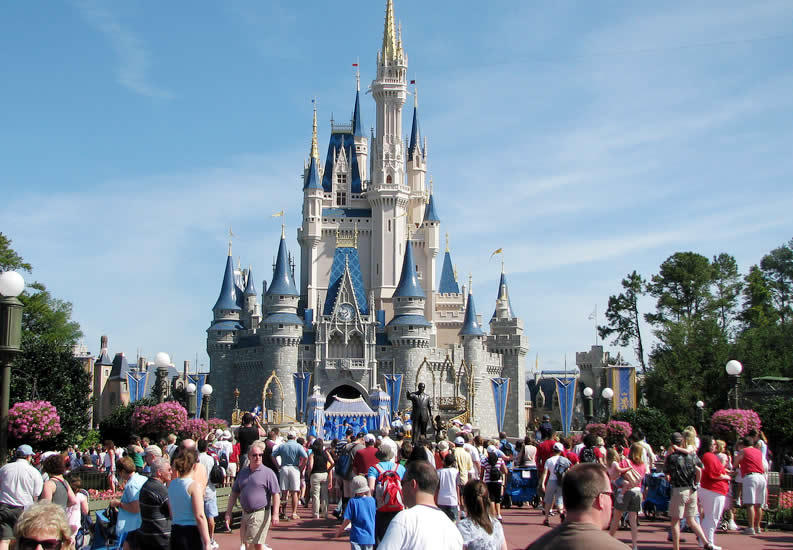 It's become almost a childhood staple to visit Disney World. When kids grow up and say that they have never been to this magical land, people tend to look at them with pure shock. Perhaps you do not want your child to be an outcast in this regard, or maybe you have your own fond memories of Disney World. Despite your feelings, Disney is an expensive place to which to travel. How can you make your family trip to Disney a little bit easier on your wallet?
Travel During Off-Peak Times
Everyone is going to flock to Disney World during the summer months and when the school's are off for vacation. If you are okay with it at a personal level, take your child out of school for a couple of days. You could also try going at the very beginning of summer break or at the very end, when some schools are still in session and many people are either preparing for the semester or just getting into a new summer routine. If you must go during the most popular seasons of the year, consider a flight that leaves at an odd hour of the night. The kids will likely sleep on the plane, so it shouldn't be a problem.
Driving vs. Flying
Flying to Florida is a very popular endeavor in which people engage when they are going to vacation in Disney World. However, the cost of plane tickets, especially during the peak season, can be excruciating. Instead of dealing with this high cost, consider driving to Florida for the trip. Even if you are about 2,000 miles away in New York, you could easily make the journey in a day and a half as long as you have two willing and able drivers in the car.
Selecting Less Expensive Resorts
Yes, it might be a dream of yours to stay at the Venetian or one of the other more expensive resorts on the Disney property. However, if you are looking to save money, this is just foolish to do. Disney World has plenty of Moderate and Value resorts that are still gorgeous and cost less money. Furthermore, these resorts generally always provide transportation to all of the parks. Instead of having to drive around after a long day spent enjoying rides, you will be able to simply hop on a bus and head to your destination.
Go for the Park Hopper
Initially, the price of one of the park hopper passes might be overwhelming, but purchasing one will absolutely save you money in the long run. Just imagine how much it would cost you to go from park to park every day of your trip. With the park hopper passes, you can go to the parks as many times in the day as you want to, and you need not stay at only one park for the entire day. Not only will these save you money in the end, but they also make for less of a hassle.
Vacation Packages
Generally, when you opt for a vacation package as opposed to purchasing everything piece by piece, you will wind up saving a lot of money. Choose a package that includes the hotel, transportation, dining, park hoppers and so forth. Once all is said and done, you will be amazed at all of the money you have saved.
Going on a family trip to Disney is certainly an expensive undertaking, especially when you have multiple children in the family. However, following these tips allows you to enjoy the trip without pending every last dime that you have.
Photo by: Chris Harrison