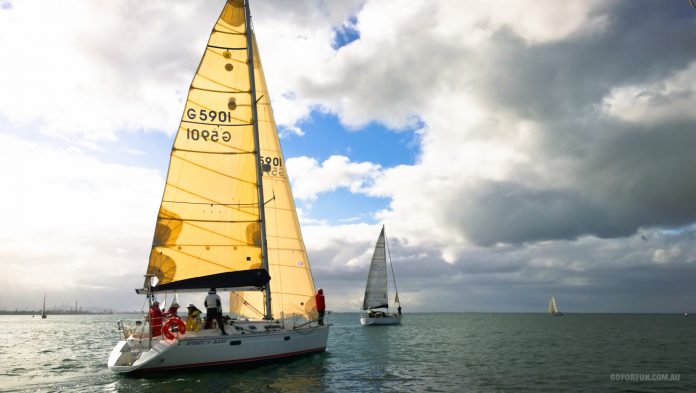 On May 28, 2016 we participated in a sailboat racing at the Royal Geelong Yacht Club on Catalina38. It was my first-ever sailboat racing. What a racing it was!
This winter the Royal Geelong Yacht Club hosts the "Davidsons 2016 Winter Series" – a sailboat racing. After a week-long rain we were lucky to get a decent, more or less sunny weather.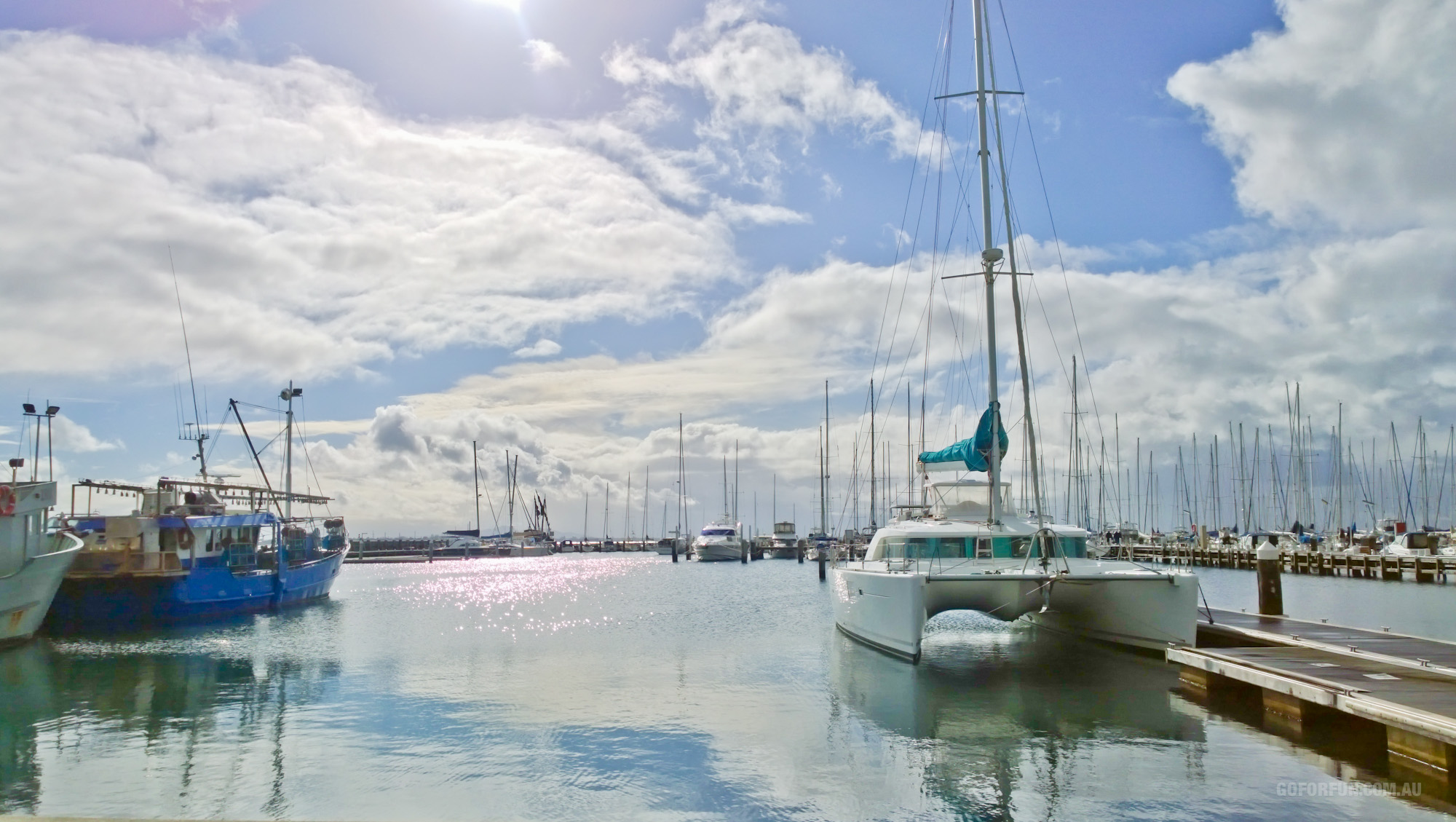 We were on a beautiful Catalina38 sailboat, named "6 foot 10", with Geoff as a skipper and a team of eight fantastic guys. Four of us, including me and Alex, had just a bit of sailing experience, completed the "Start Sailing" course at the Royal Geelong Yacht Club and were eager to keep learning and sailing.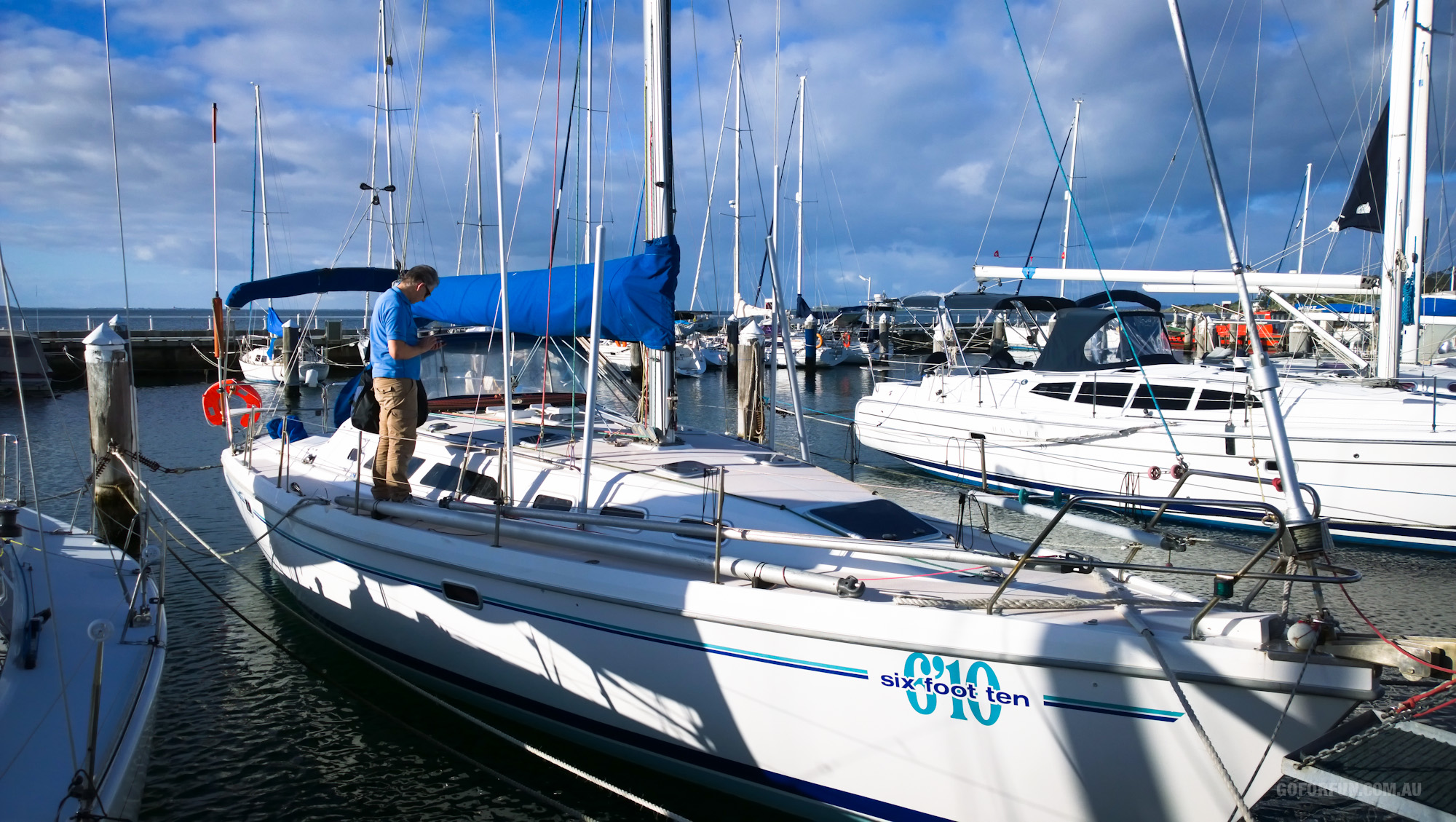 I didn't know what to expect from a sailboat race as I'd never done one. How did it go? Fantastic! I'm hooked.
Some highlights of that racing:
Before the racing starts, all boats sail to the starting point. It was SO beautiful to watch other boats sailing! It looked like a dance where all couples move in unison. Big white sails full of wind, cheerful water splashes coming from underneath the boats, the sound of water. It was magical.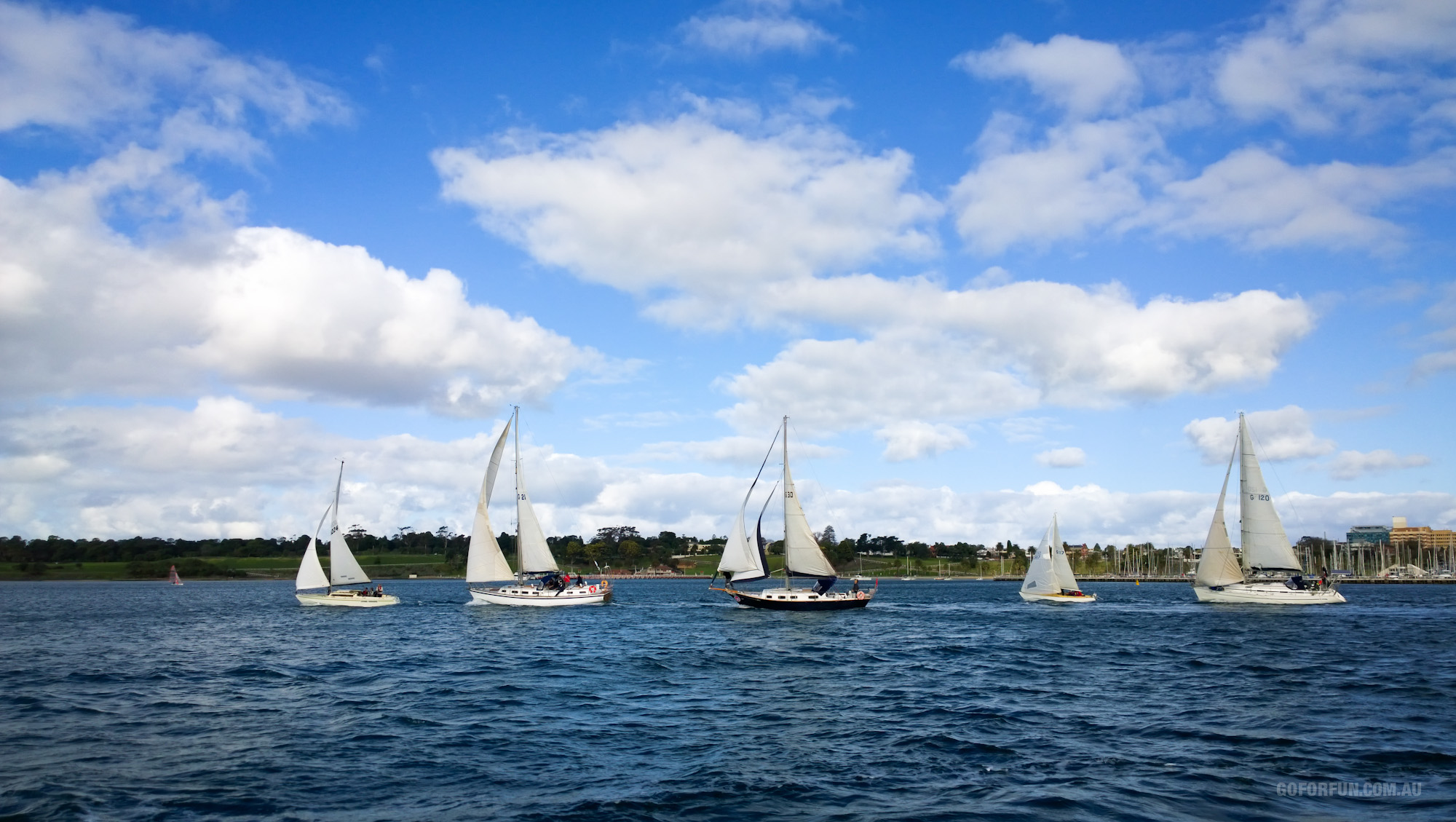 During this racing, a huge ship were leaving the port, going through the water channel. Amazingly, even though I looked at the direction it was coming from, I didn't notice it until it made a horn sound! Now I know what to look for when on water – a great lesson. Another boat got a series of horn sounds. It looked like they were struggling with the sails while the distance between them and the big ship were decreasing. Big ships move fast! It all ended up well, with no injuries, but was worrisome to watch.
Yes, sometimes we sailed at a crazy angle that you see boats have while racing :)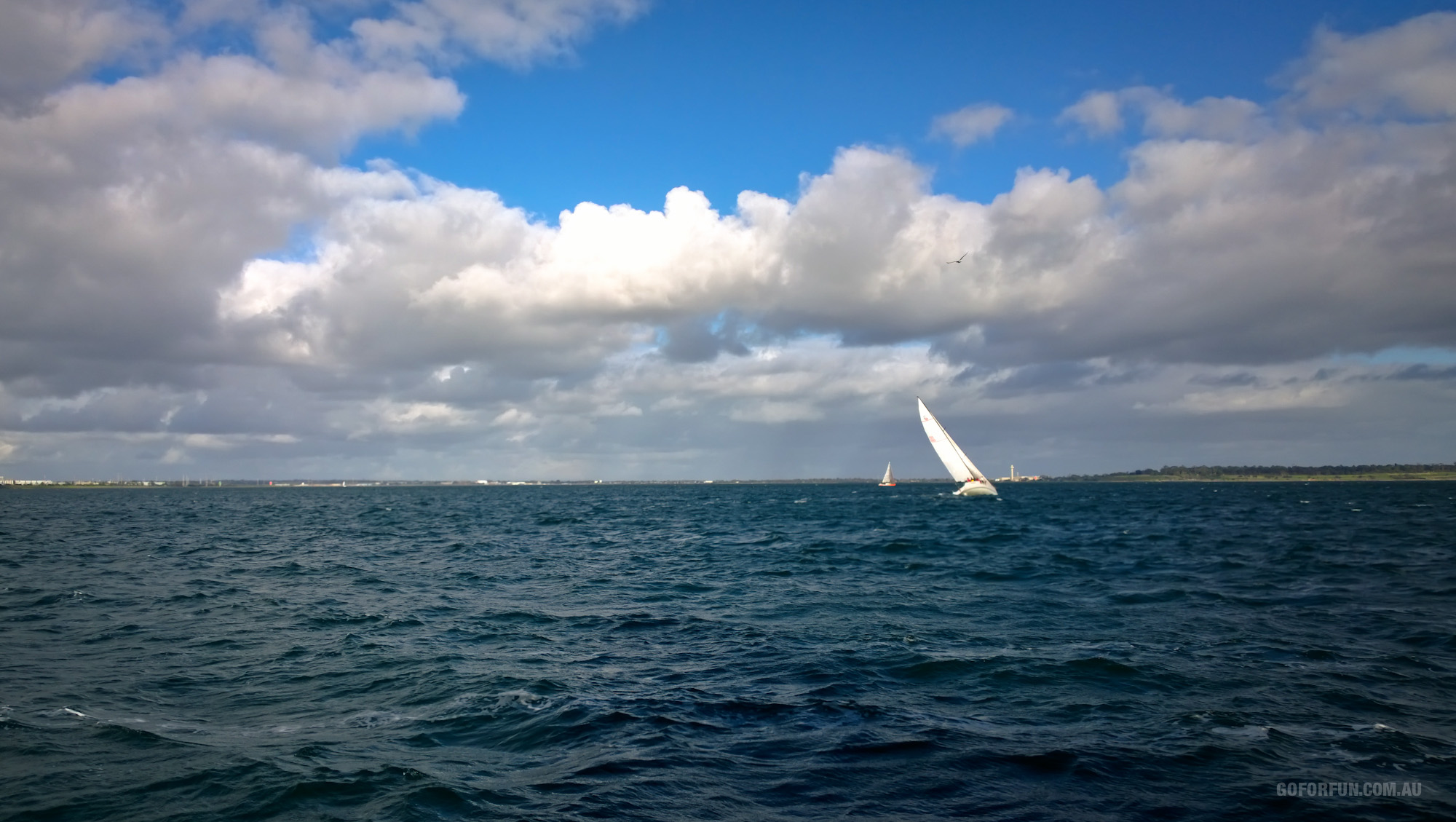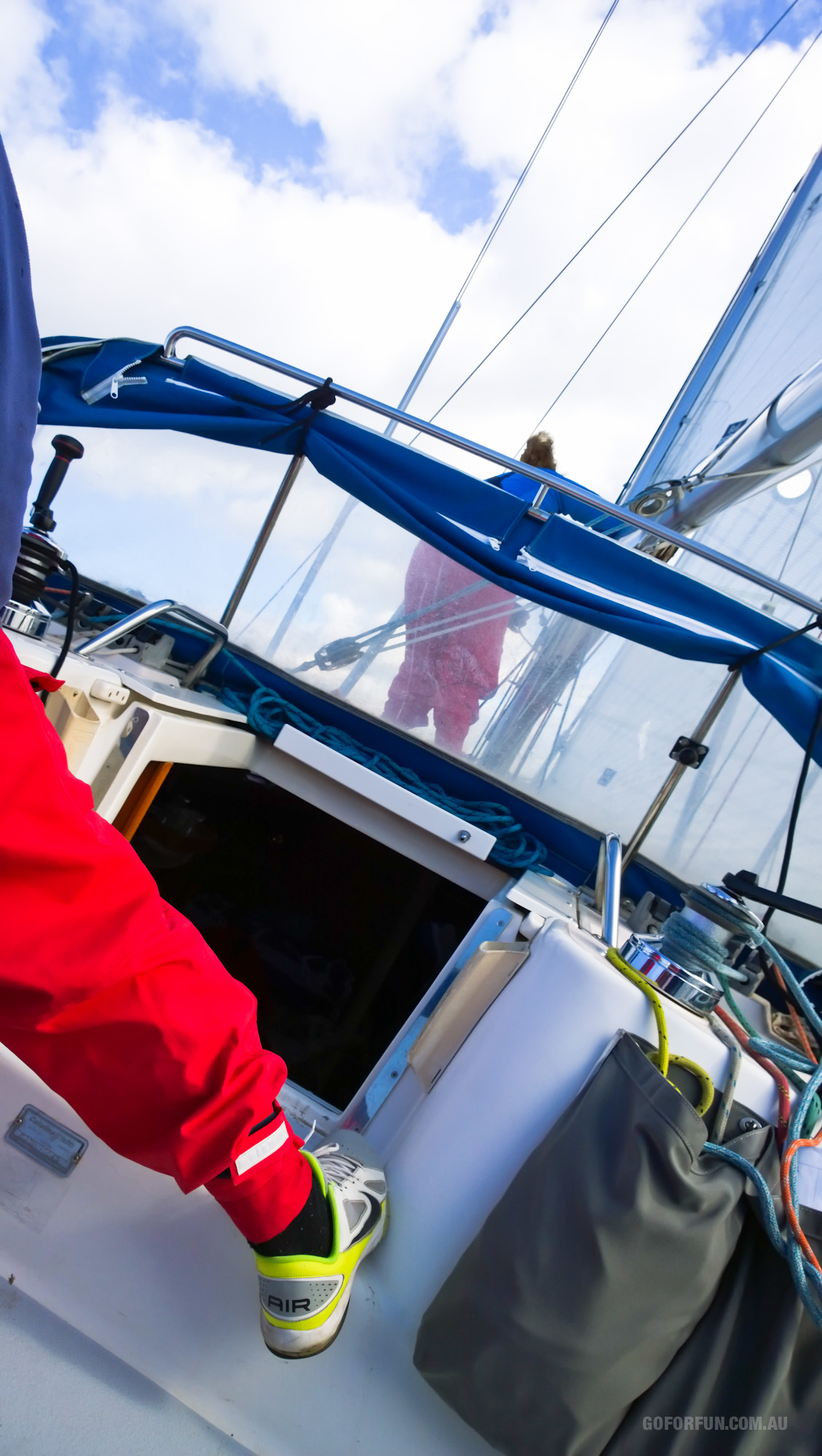 After the boat racing was finished, we found out the results. Oh boy! We got the 5th place! It was a great result considering that for four of eight people on the team it was the first-ever sailboat racing!
Sailboat Racing at Royal Geelong Yacht Club on Catalina38
(Click on a big photo to see its larger view):
Royal Geelong Yacht Club - sailing - sailboat racing - Davidsons 2016 Winter Series - Race 1
I reckon it's thanks to all the right things came together – the boat, the skipper, the experienced guys in the crew, and us, eager to learn and do. We have great teachers and it's a pleasure to be a part of this awesome team and sail on the beautiful boat!
Read notes and see photos from the next sailboat racing here.