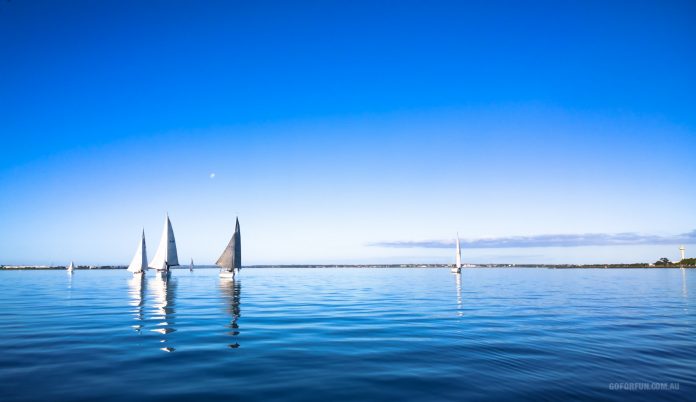 Sailing during the sailboat racing Winter series at the Royal Geelong Yacht Club (race 4) was special. How do you sail without wind? Especially on a big boat like Catalina38? (A story and sailing photos from the previous boat racing.)
A mirrow-like bay is a great opportunity for any yacht photographer. Imagine my excitement when I've got that opportunity! (Especially after losing all images from the second race, gorgeous boats on a romantically still water…)
The challenge of sailing without wind is to make as less movement on a boat as possible, trying to catch any wind that comes your way. I don't know how we managed to get to the finish line – hats off to our experienced skipper and the team.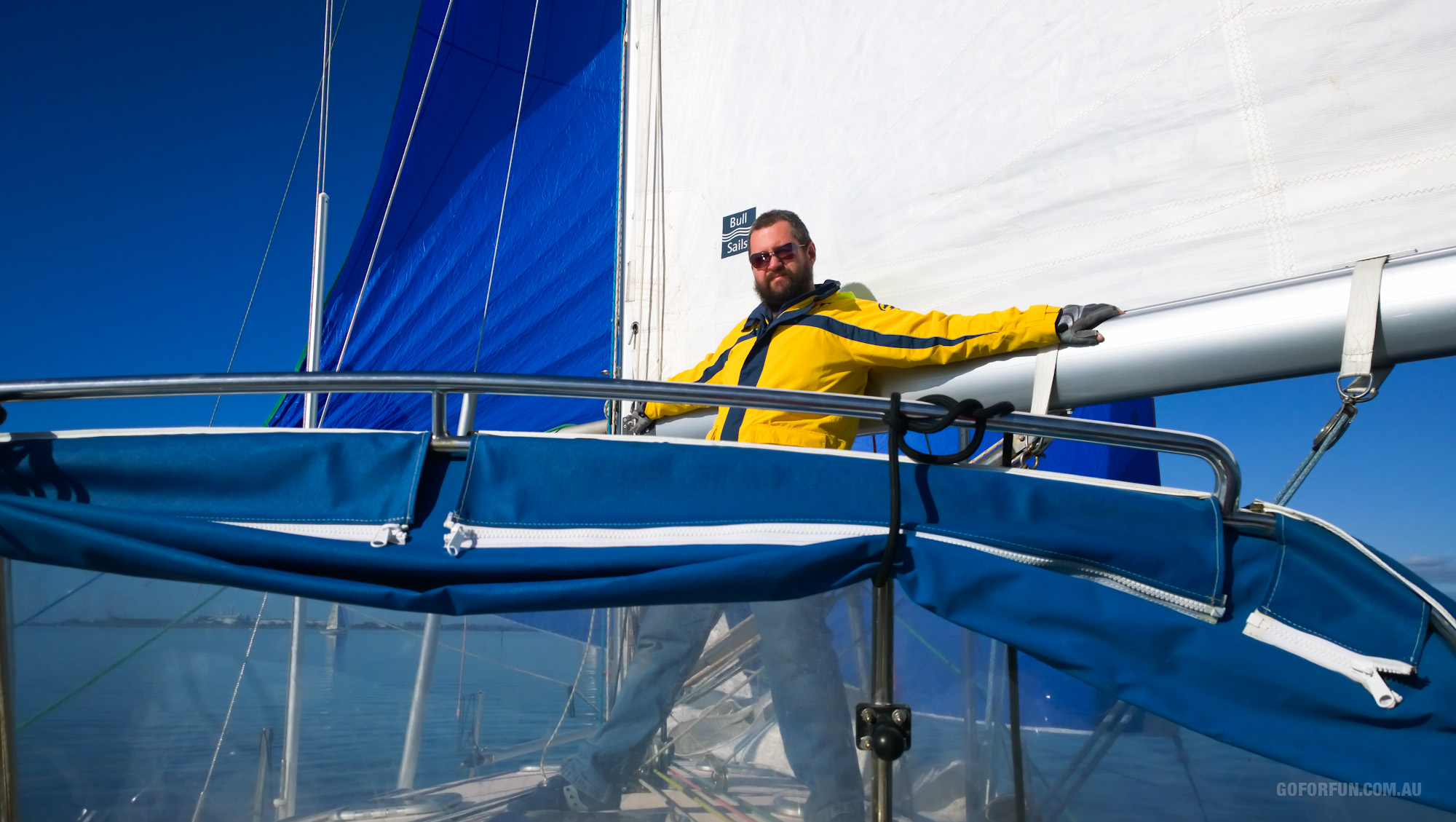 Sometimes it felt like the boat was standing still. Occasional passing-by floating water bubbles and a subtle increase in the distance between our and others' boats were the only reassurance that the boat was moving.
Turquoise water was inviting. It was interesting to watch how an occasional wave formed and slowly rolled, like a long dark-blue rope, under the boat. We even thought we saw fish. Who knows, may be next time we will be lucky to spot a dolphin.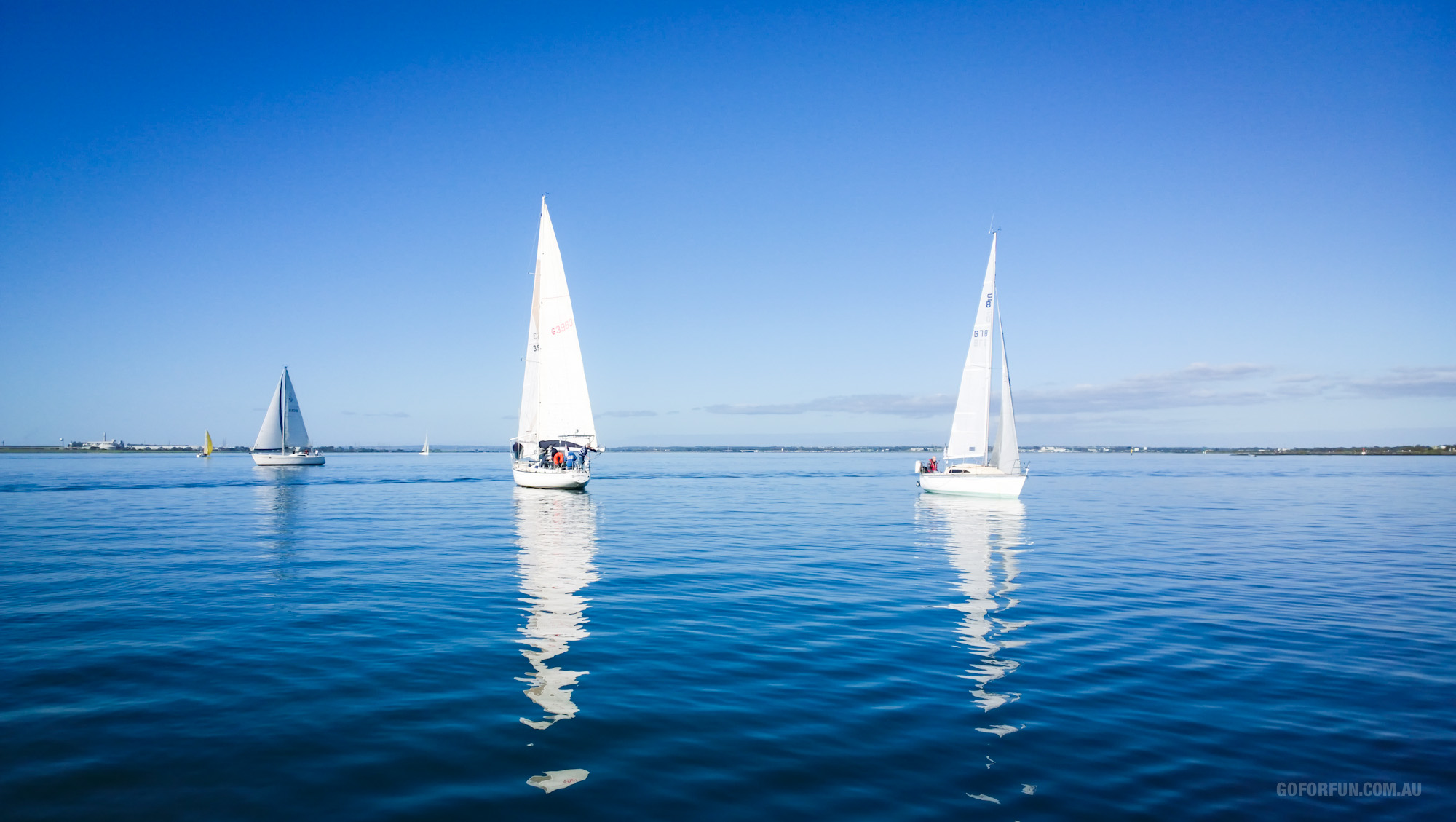 It was a great warm day after a long series of rainy weeks. Sun was finally out and everyone dumped onto the opportunity to sunbath during the two-hour race. The mini holiday on water was just what the doctor ordered. After a few hectic weeks in my business, it was a pleasure to just relax and enjoy everything at a slow pace.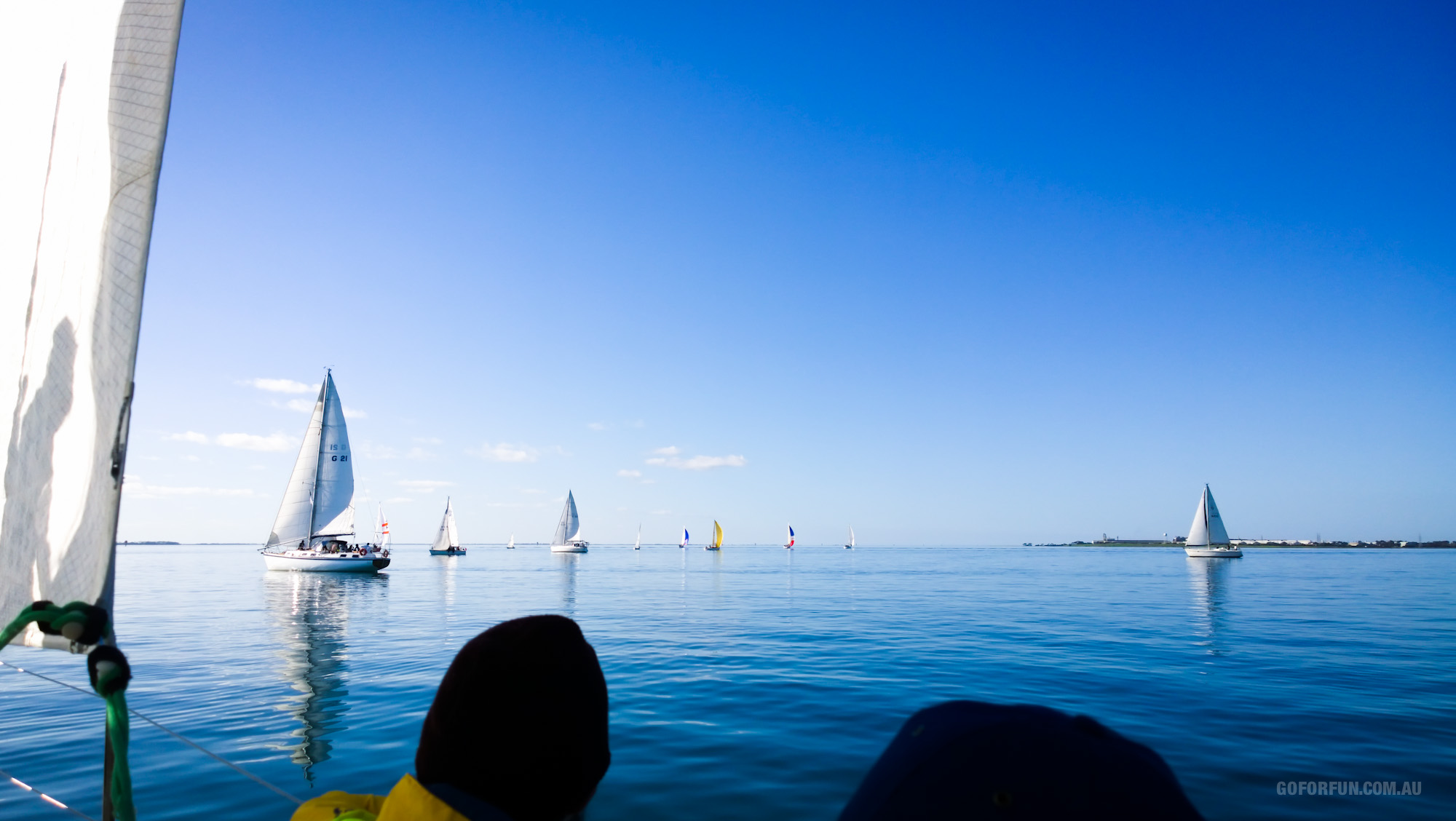 PS: Do you know that flying drones make a lot of noise? One drone was flying above our boat and sounded like a noisy neighbour located in the air. I wonder, if a drone loses control and falls onto somebody's head, how will it be treated by an insurance company?
Enjoy the photos as much as I enjoyed that day's sailing!
Sailing Yacht Photography – Sailing Without Wind:
Click on a big photo to see it in a larger view:
(For a video – scroll down.)
Sailboat Racing at Royal Geelong Yacht Club - Sailing Yacht Photography - Davidsons 2016 Winter...
Video from Winter Race 4 – Royal Geelong Yacht Club: