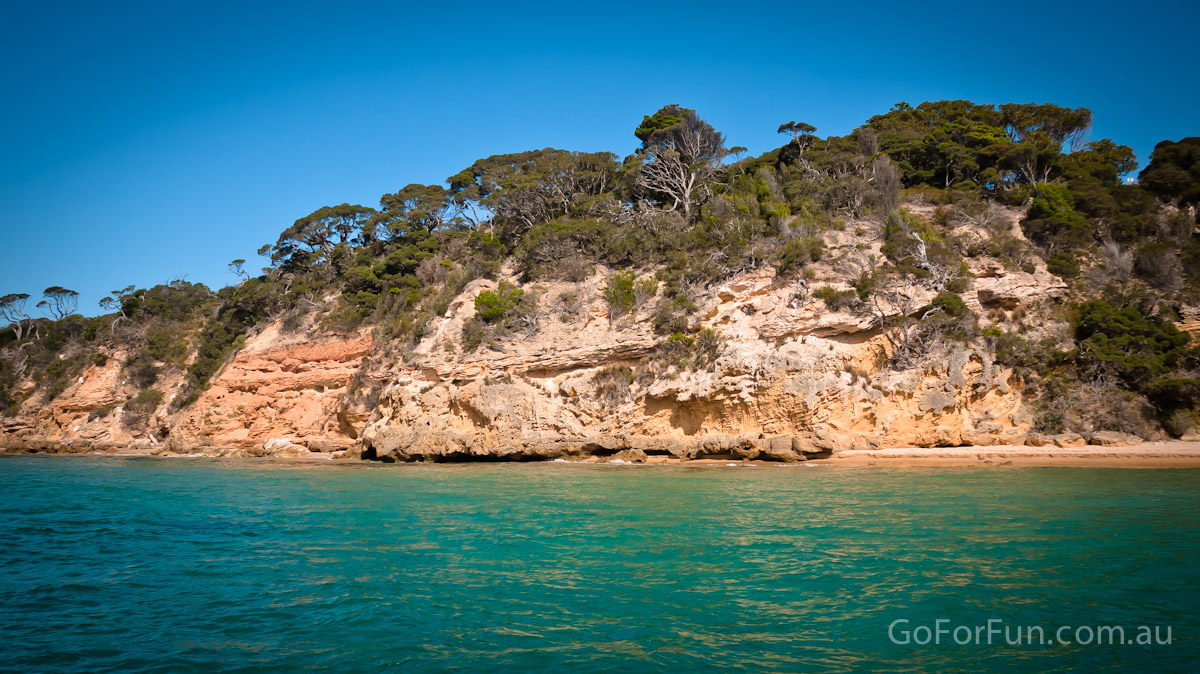 What a fantastic day we just had! Sailing from Queenscliff Harbour to Port Phillip Bay on the Eco Boat Discovery Tour to see seals, dolphins, gannets, and to learn a bit of history and maritime boating rules.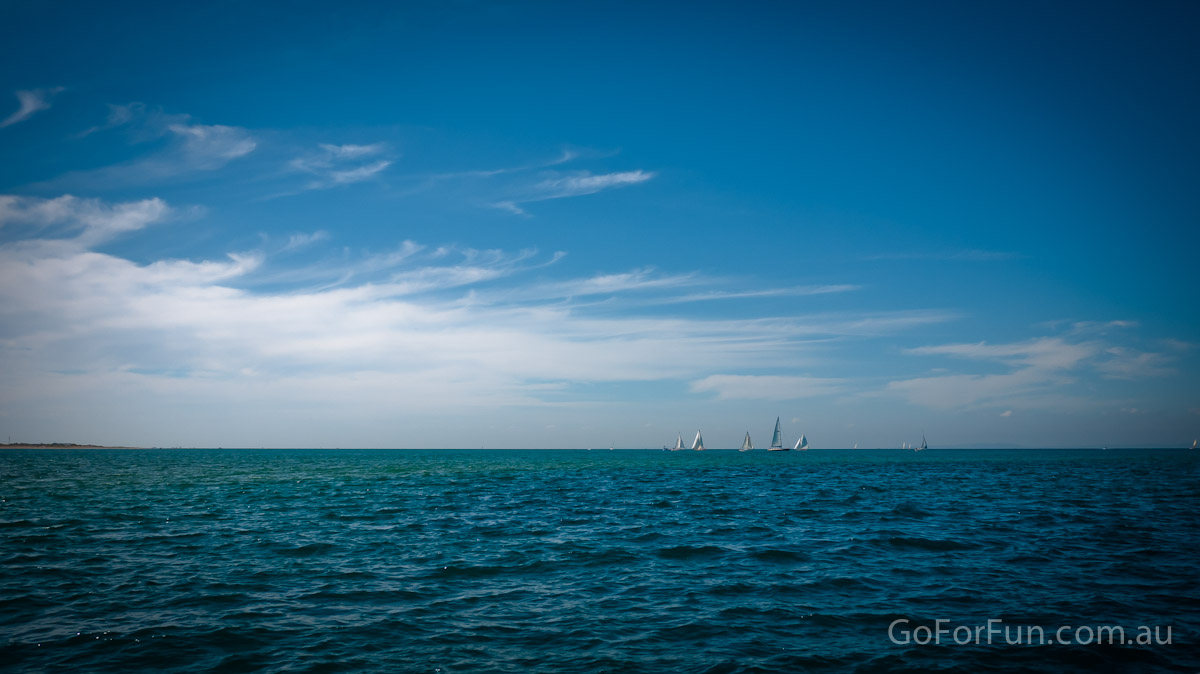 We've made this sea tour with South Bay Eco Adventures. Sarah was super helpful with our late night booking. I can't thank her enough as it made our Easter holiday day.
We were lucky to get on a boat on Saturday as it was sunny (and looking at weather forecast, it will be the last warm day in the next few weeks). Later we found out that the morning tour was fully packed, so we were lucky on our midday tour to have only us and a few others on a spacious boat – easy to choose a seat.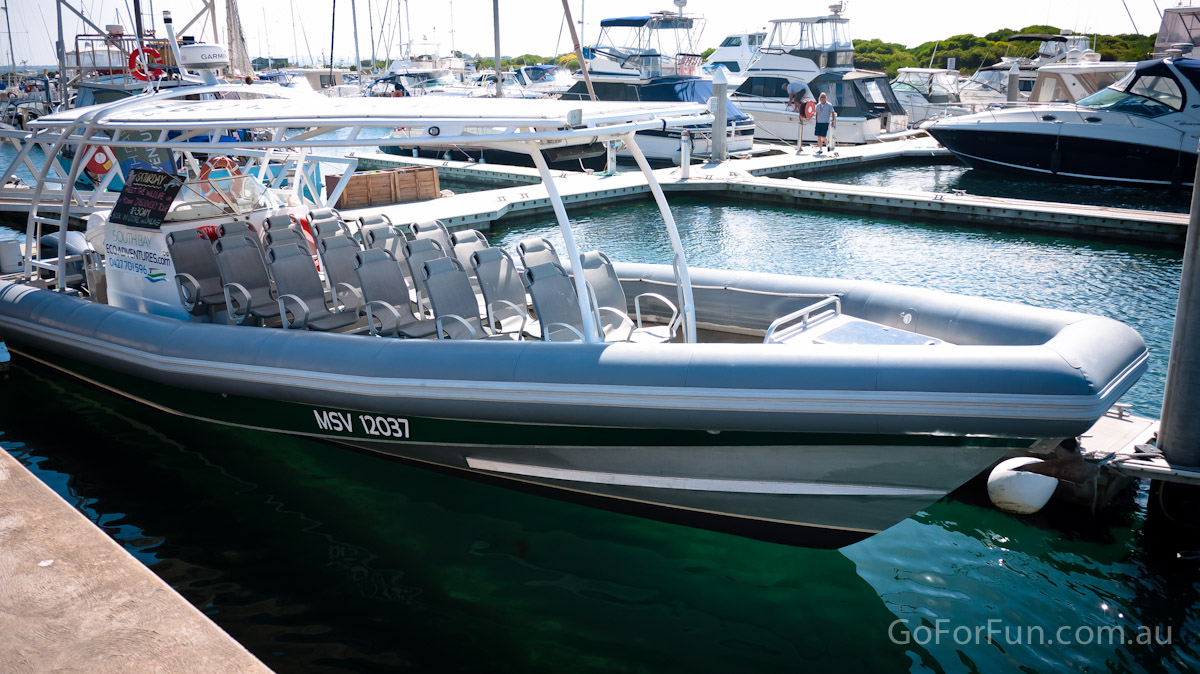 Eco Boat Discovery Tour: South Bay Eco Adventures
We arrived at Queenscliff Harbour and found a free parking right near the ticket machine parking. I don't know whether they always allow to park there or only on holidays.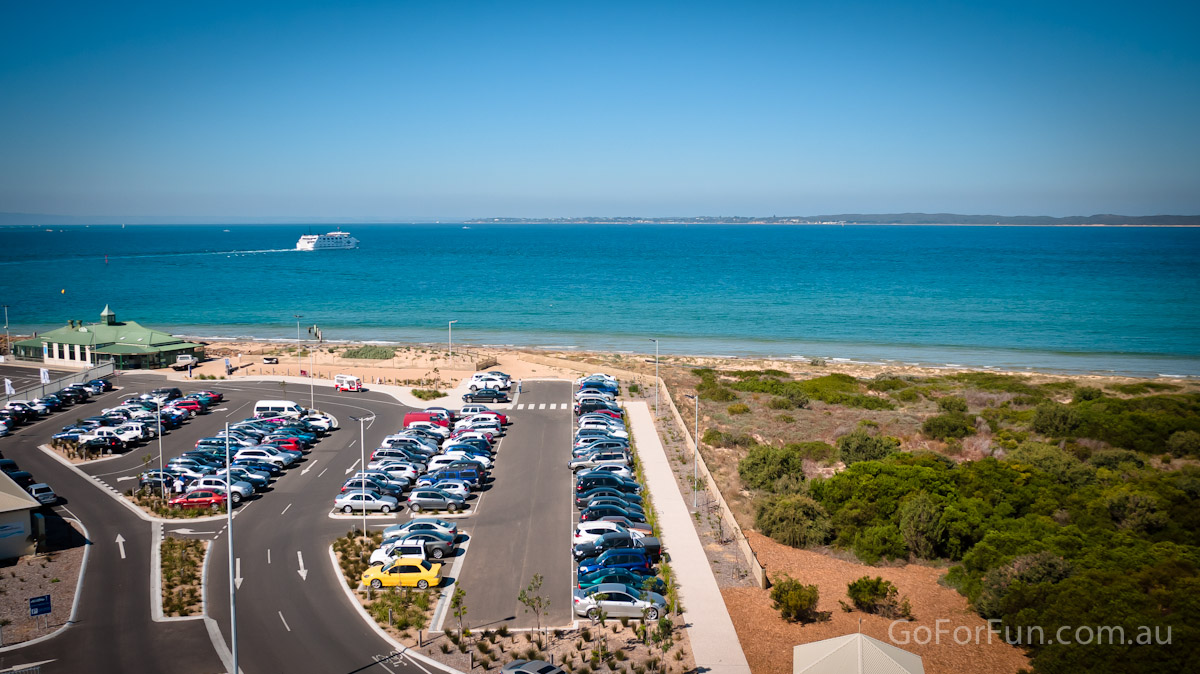 Anyway it was lovely to have a free spot, otherwise the parking is $2/hour (you will need 1.5h for a tour and ~1-2h after the tour to sit on the esplanade and enjoy the cafes, the boats, and the harbour).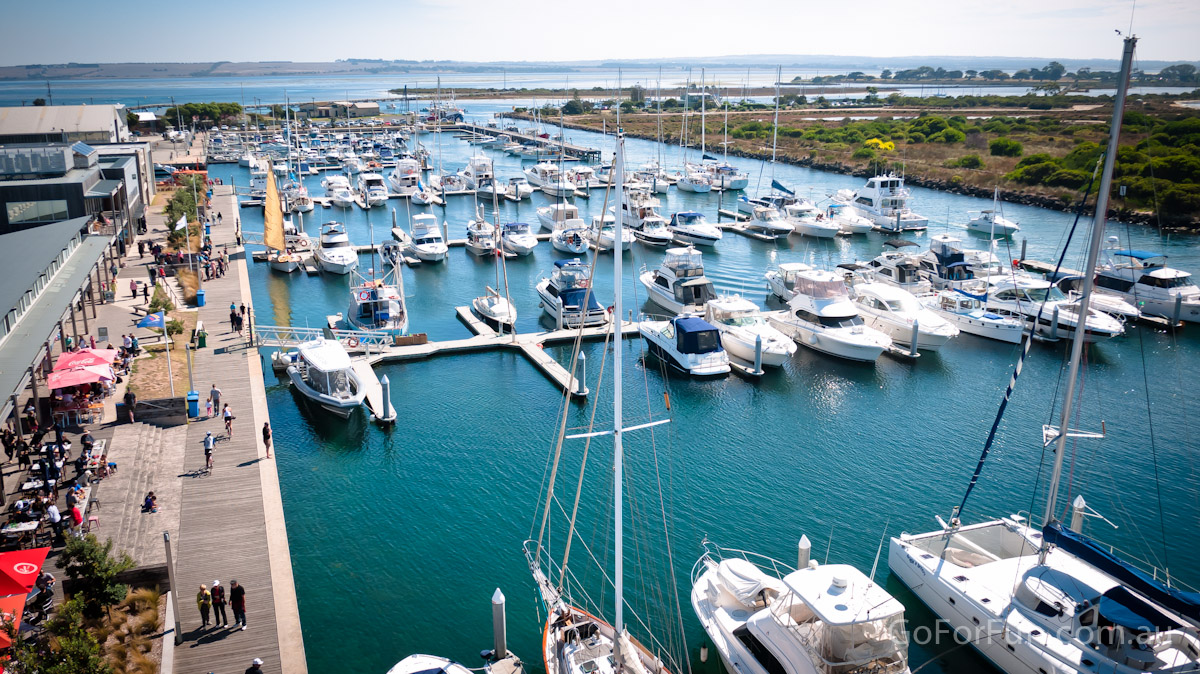 The tour is very well organised. First you need to find the guys' office – head to the tall observation tower (don't forget to climb it – it's a 360 degree lookout – lots of blue sea around).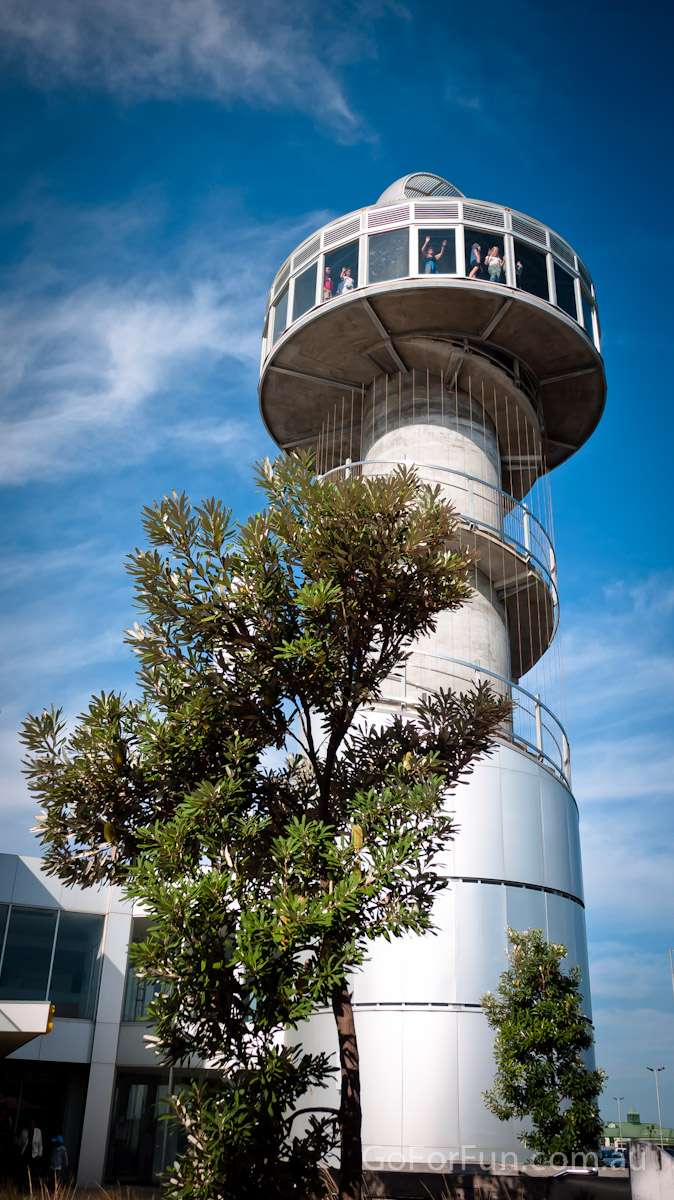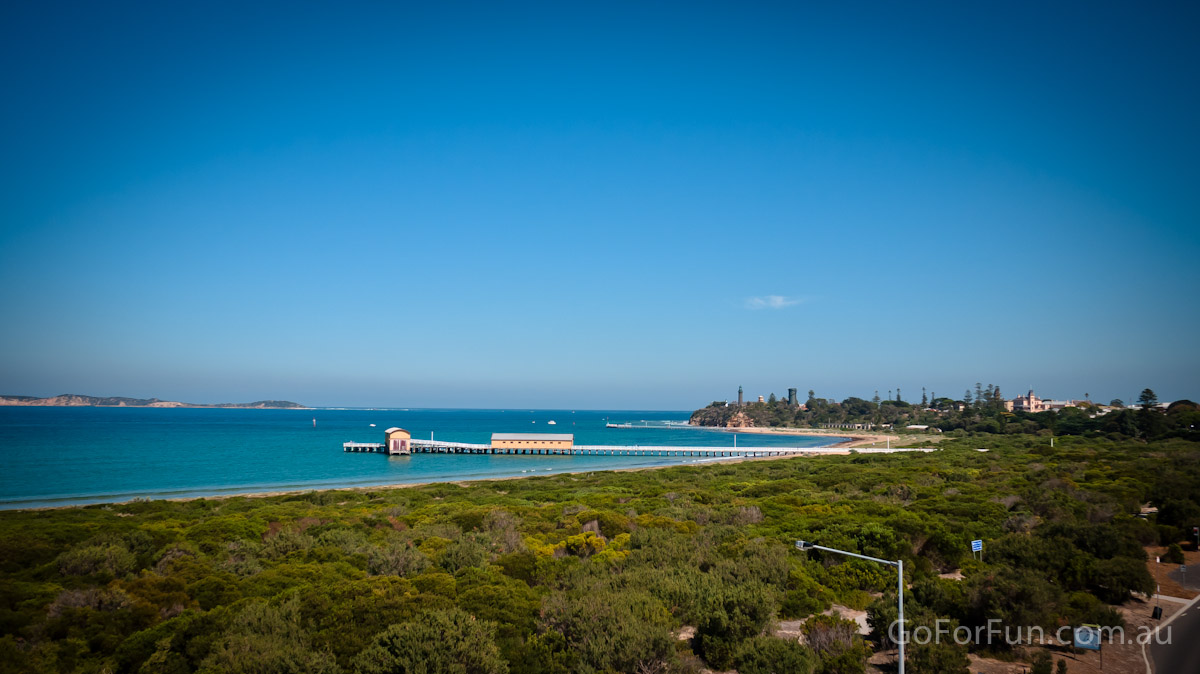 Once you see a flag near the tower, turn towards shops and cafes located along the esplanade, right near water. You will notice the South Bay Eco Adventures' sign and the boat. Just pop in to the office for greetings and instructions.
Toilets are at the very end of the esplanade. They also have showers there, so if you dive on the day, you can use them (a diving company is at the end of the esplanade).
Get Ready For Boat Tour
In the office we got dressed into funny looking coats. Later I found they are quite awesome! They will keep you warm (in addition to your cloths) and dry. We haven't got wet anyway, but the coats protected us from a few drops (we sat at the boat's nose). You will also get a lifejacket. I like that lifejacket! Why? It's small! For some reason I always thought they were big and bulky (may be because we had ones like that on our longboat adventure in Borneo). The lifejacket we've got was actually like a special flat curved bag around your neck and you have a thing to pull when you need to inflate the lifejacket. You look quite unusual and serious in that attire! When you go to the boat, and on your return from the sea, many people on the esplanade look at you like if you are a cool fisherman just returned from rough sea.
Advice on what to wear to stay warm out in the sea – warm cloths, at least two layers of them, close shoes, and a HAT! I had a hoodie but a hat would be a better choice. Or a hoodie and a hat, even better. It's quite windy out there and the boat runs like crazy at times, so you need something to keep you warm and to protect from wind. We did not get wet, but we had a set of dry cloths in the car. You can bring some stuff with you to the tour office and drop it there until you return. (Go to the toilet before you go on the boat, there are no stops during the tour.)
(Photo: It was very windy, but the best part is… I didn't get sick! Even the cold that I've got in a draught'y office at my day work went away.):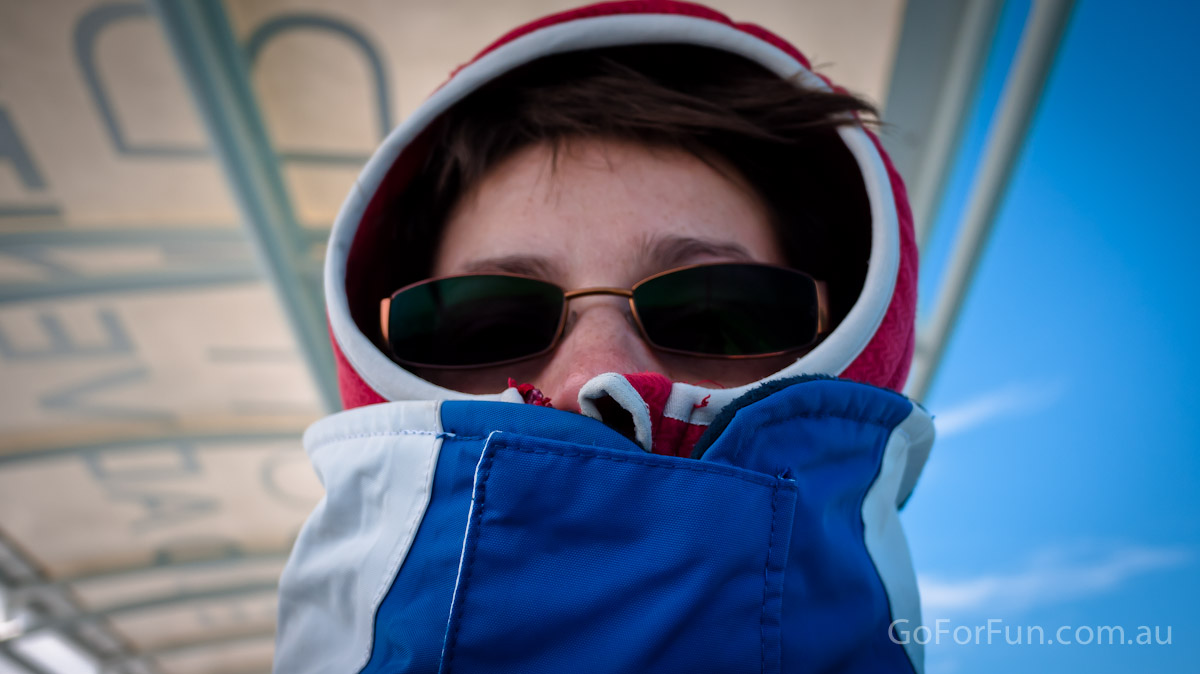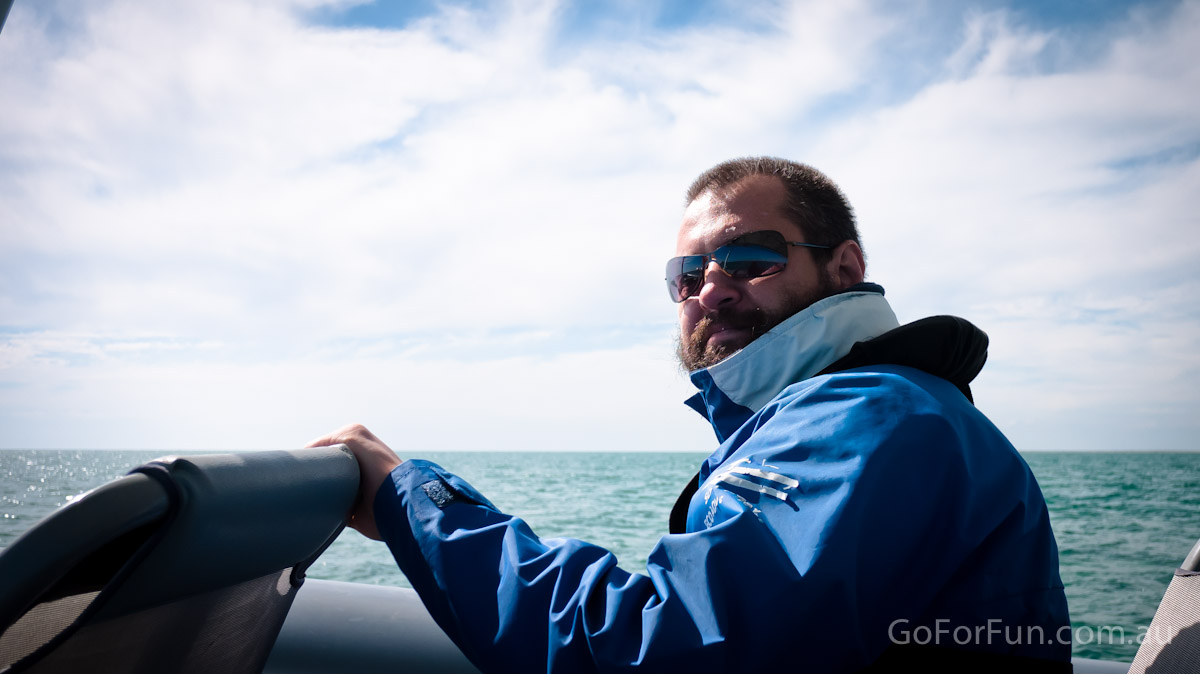 On The Tour
We were lucky to see a brick-red, so called "pilot", boat which helps BIG ships to navigate through the bay. Big ships have a challenging task to get through a narrow part so the boat helps them. We went to the place the pilot boats stay awaiting ships. It appeared to be the place near the Queenscliff Fort which we visited ages ago and we walked on the beach right near that place. At that time the construction in the water did not make any sense, but now we learned what it was for.
Queenscliff Fort has a white and a black lighthouses. The black lighthouse is one of the only three black lighthouses in the world and it's the only one in the South Hemisphere. When you approach the bay entrance from the sea, you need to look at both lighthouses – when one appears behind another, or one of them is located right between special on-site constructions, that means you are in a certain place in a bay and you are ready for your next turn. You will also see a green laser light coming out of the Queenscliff Tower; it will turn white after a white – this also means something for your navigation.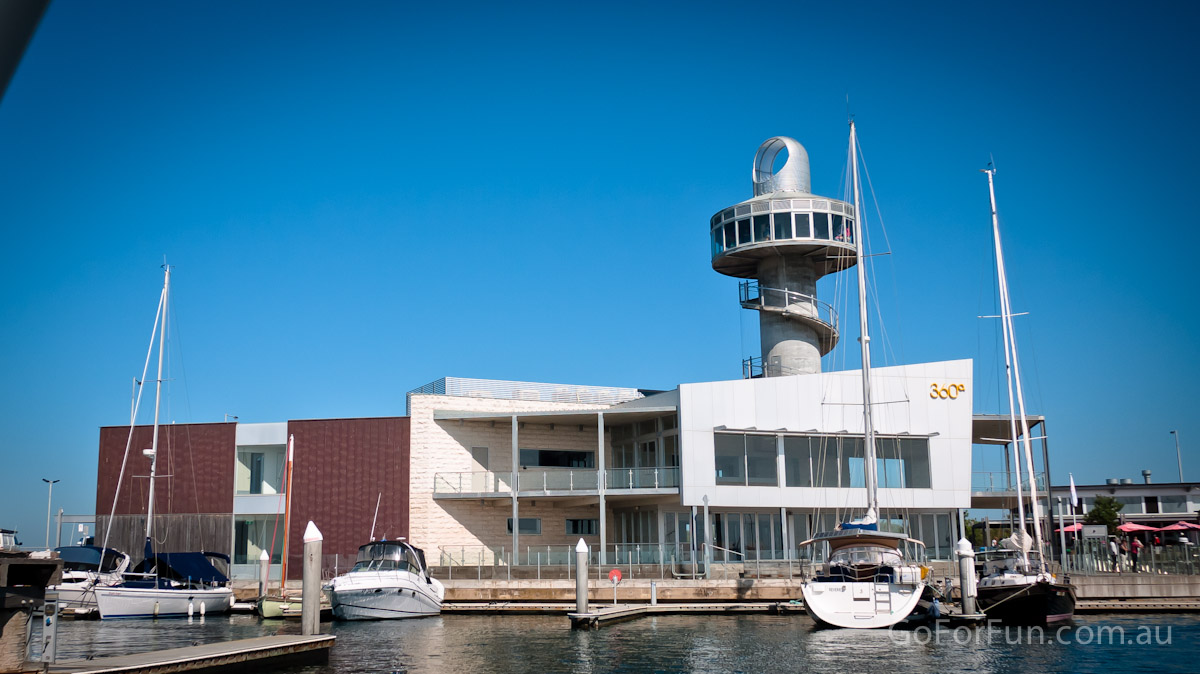 Later on the tour we went to the Port Nepean Quarantine Station and heard an interesting historical story about the first ship arrived there and how people spent their time recovering (and not) from illnesses.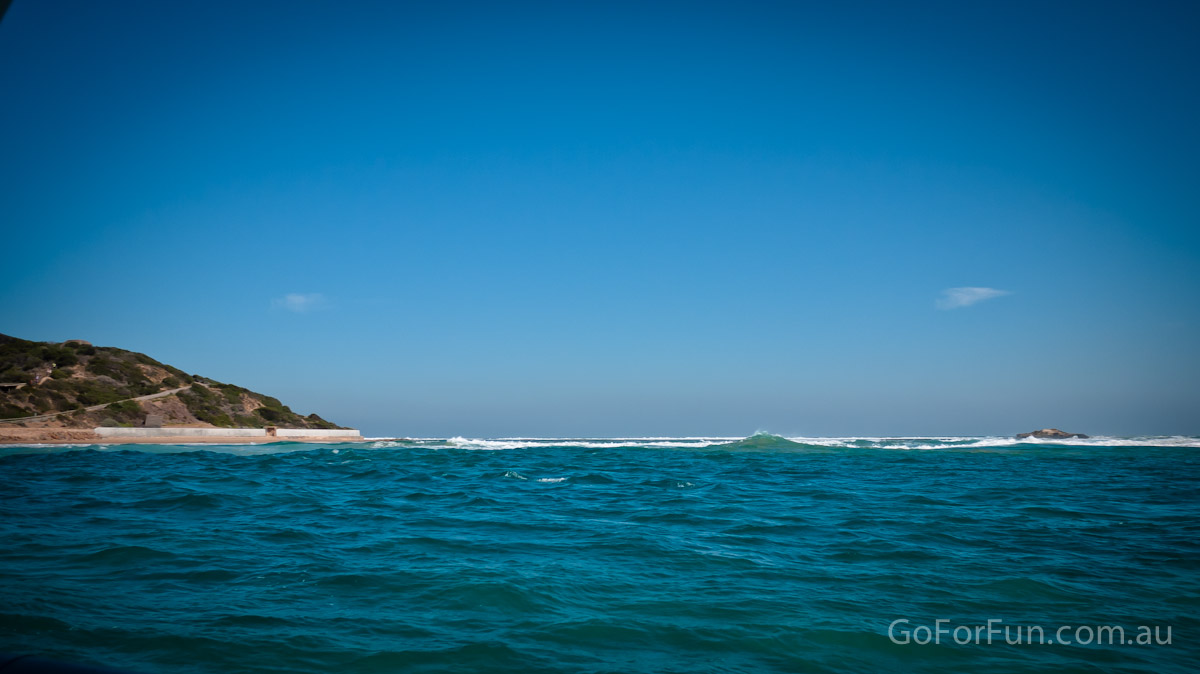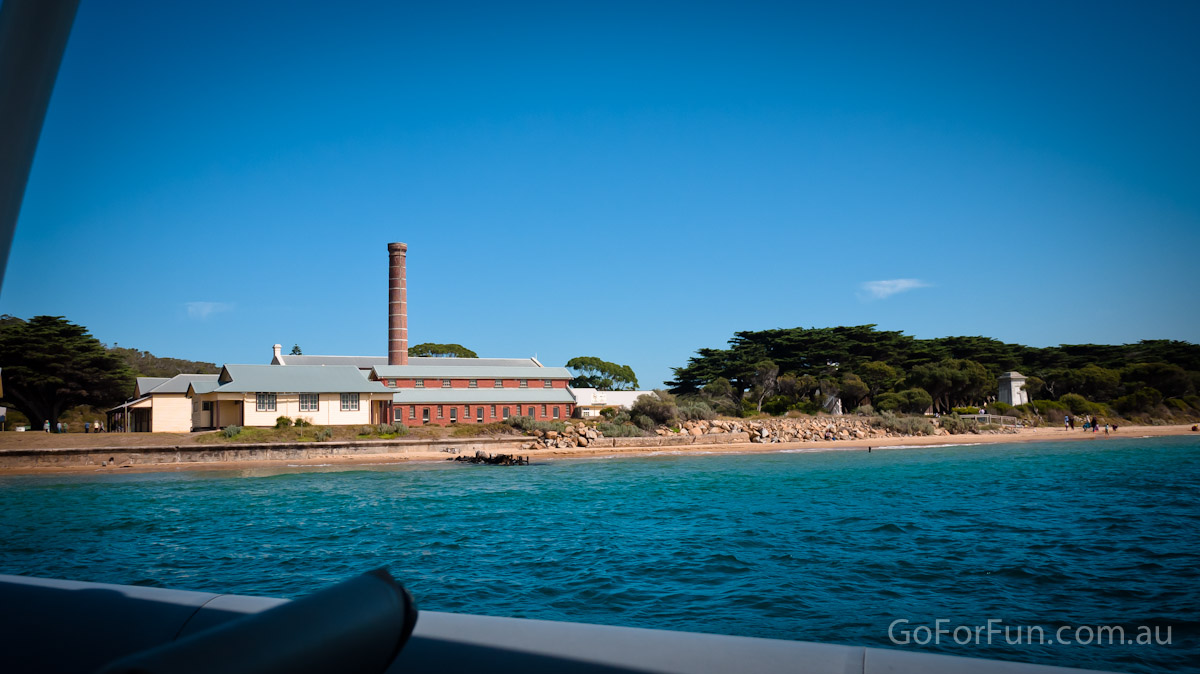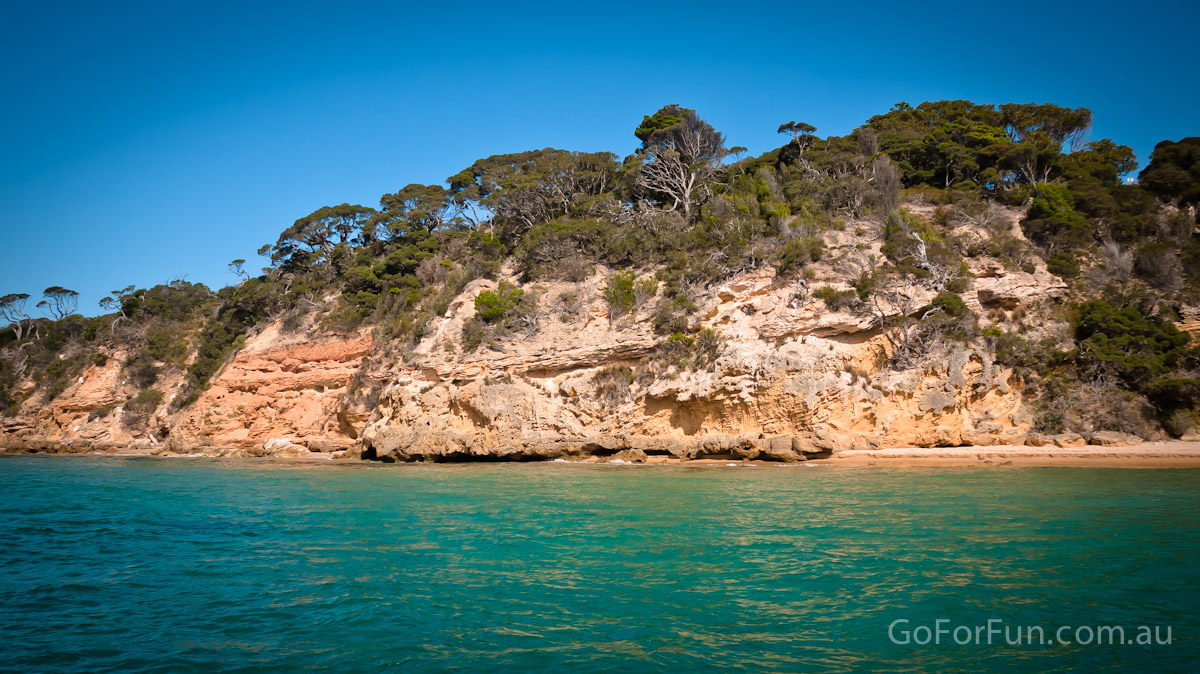 When we just went out to the sea, we met an albatross siting on water and floating past us. The tour guide said that it's a good luck to meet an albatross in such proximity.
Underwater Waterfalls
After a short but informative historical details, we took off to the open waters. There are large monitors on the boat so you can see the route and where the boat is now. The captain switched the monitor to the sea depth map so we could see what's underneath and around us.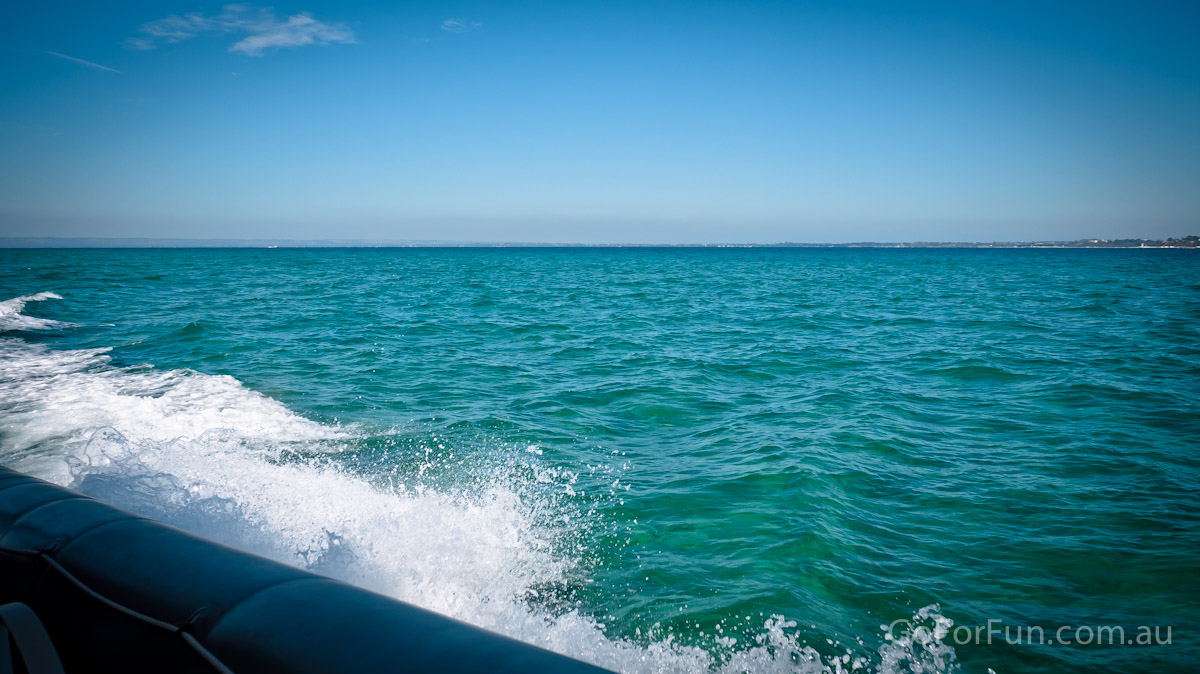 It was quite cool to see an underwater canyon running underneath in the water. It looked like a straight wide road. After a few minutes we came to a special place – the map showed we were at the edge of a large dark blue area. Water underneath us was 12m deep. Once we moved into the area, the depth dropped to 59 meters! Imagine you are standing at the top of Niagara Falls (which is only ~50m high) looking down. That's what was underneath our boat – underwater falls.
(Video: "Boiling Water Pot" where currents behave in an interesting way):
The next area we sailed to was famous for ship crashes – almost 300 shipwrecks. The place is full of wild waters, rocks and waves crazily crushing on the rocks, tides going in and out, plus wind and an unfortunate standalone underwater rock (which was not on marine maps for many years) – all that played a big role in shipwrecking.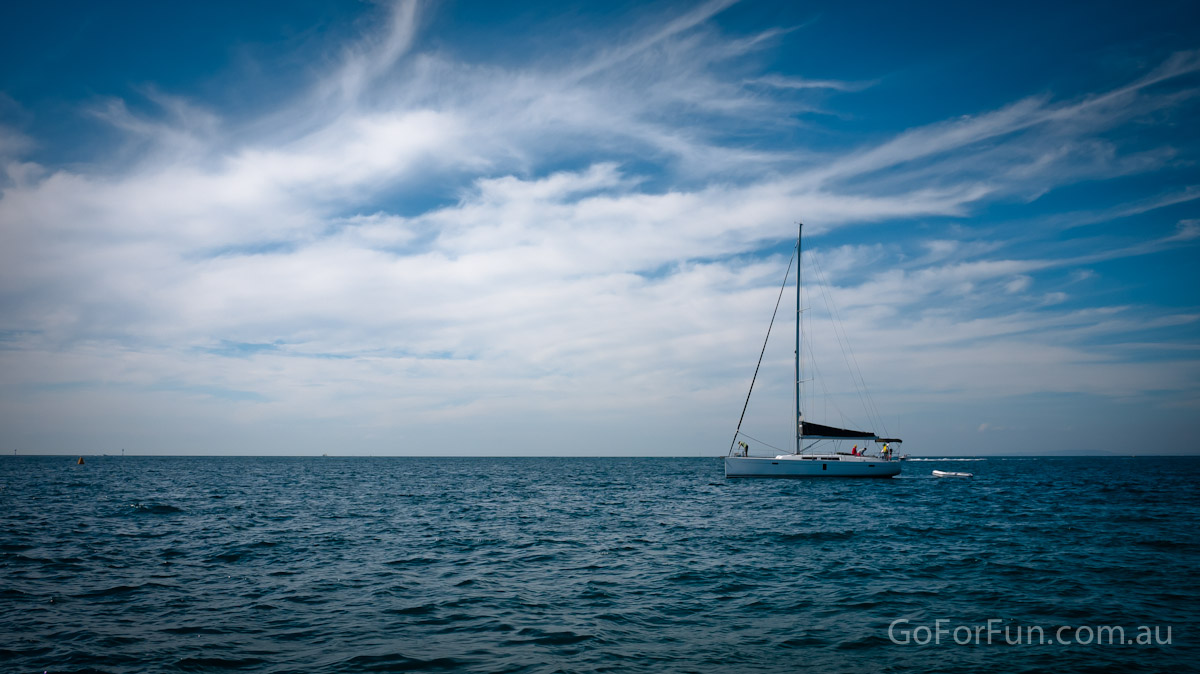 Sea Wildlife: Seals, Dolphins, and Gannets
We were advised that dolphins were nowhere seen on the day, so we sailed to the place in the Marine National Park that is a dolphin sanctuary. It's famous for dolphins loving that area and dolphin families come there often. Not this time though. I guess dolphins decided to have an Easter break and headed off to some quieter place. Dolphins don't like when it's too noisy and the number of boats in the bay could have been the reason for their absence.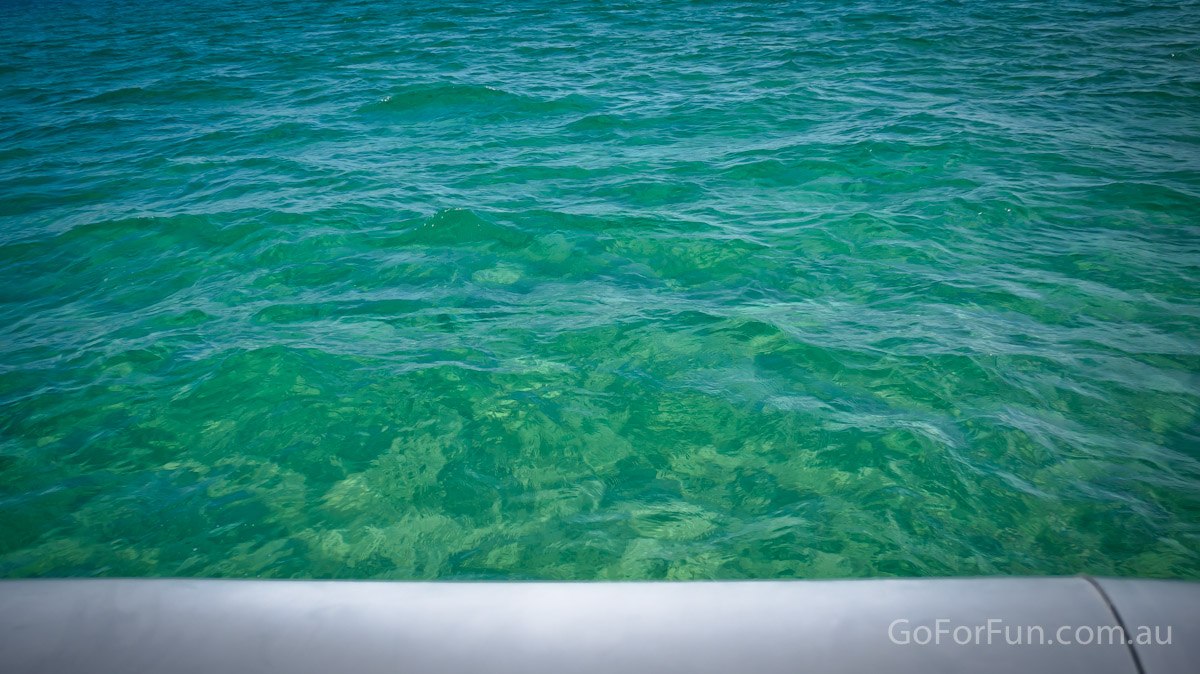 We went to another part of the bay to look at seals. You need to see that yourself! Lazily enjoying the sun, they although did not let some seals to get on the structure. They are all male seals, about 50 of them. The main colony is somewhere else in the bay and counts around 300 seals. Quite a few human divers were in the water – I guess that was a "swim with dolphins and seals" tour (hint: seals are always there!).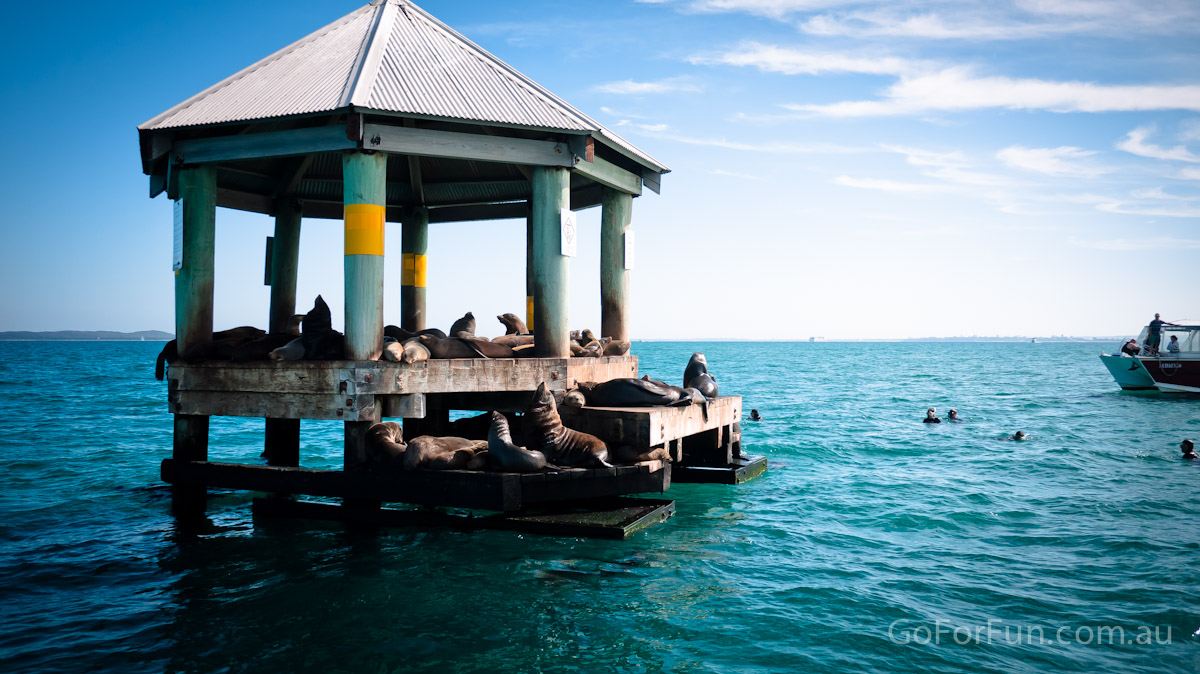 We were told that seals unpleasantly smell as they eat fish etc. A few moments later we heard that smell! Let me tell you, it smells like old uncleaned fur mixed with rotten fish a bit. Not that you want jump out of the boat and run away, but definitely not something you are willing to stay nearby for a long time. So once the captain moved the boat so the wind did not come on us, it was so much easier to breath! Lovely and cute animals though.
Seals doing nothing and having fun in the water:
We also saw gannets – the only gannets who live not on a cliff edge but on a man-made structure which was built in the water. These birds make nests from their poo and can fly for 3 hours to lush fish spots. They also catch fish underwater – dropping into water vertically from the air at 100 km/h. They have special skeleton which allows them to turn their wings back in a special way so they don't damage themselves. They also have teeth in their beaks. Teeth turned inside the mouth so fish does not go out when they catch it underwater. They swallow the fish while they are underwater. Quite amazing. I don't think a human can do anything like that.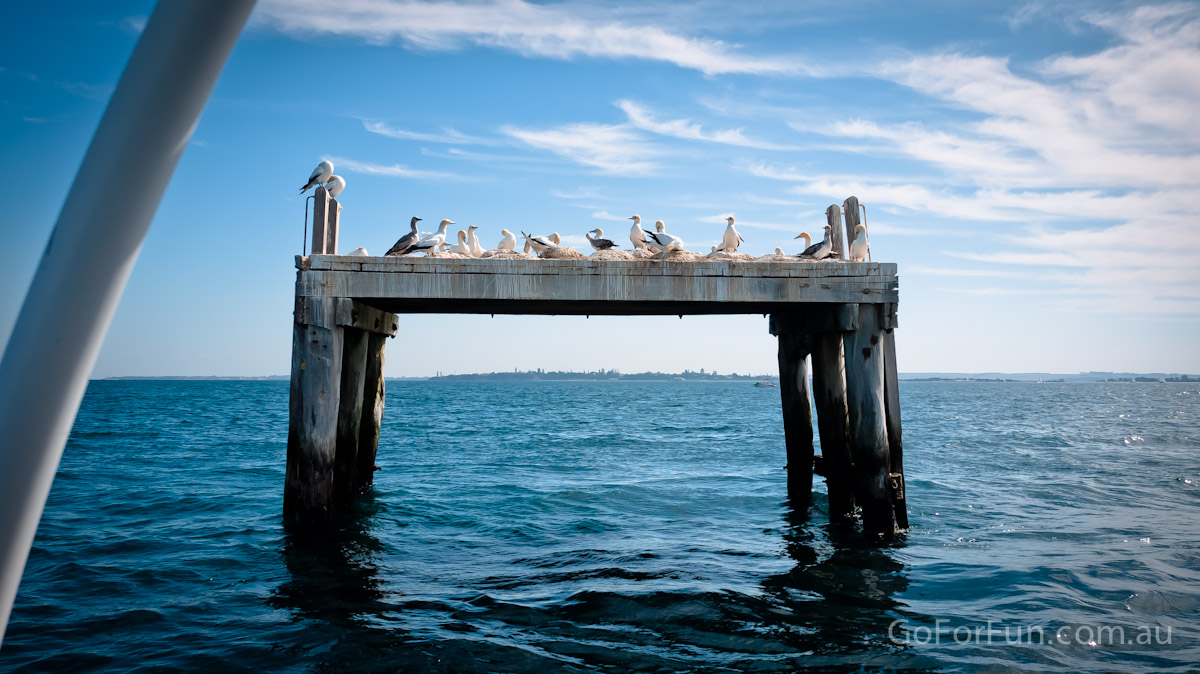 And another place with gannets (video below) from which they get blown away into water as their wing muscles don't develop here as fast as they would in case gannets were jumping from cliffs to train their wings.
After a couple of other interesting things and information, we headed back to the harbour. There are a few cafes to ease your hunger after the boat trip, so we sat and soaked in the evening sun enjoying the view and quite a nice time we had!
(Photo: Yachts and catamaran in Queenscliff Harbour):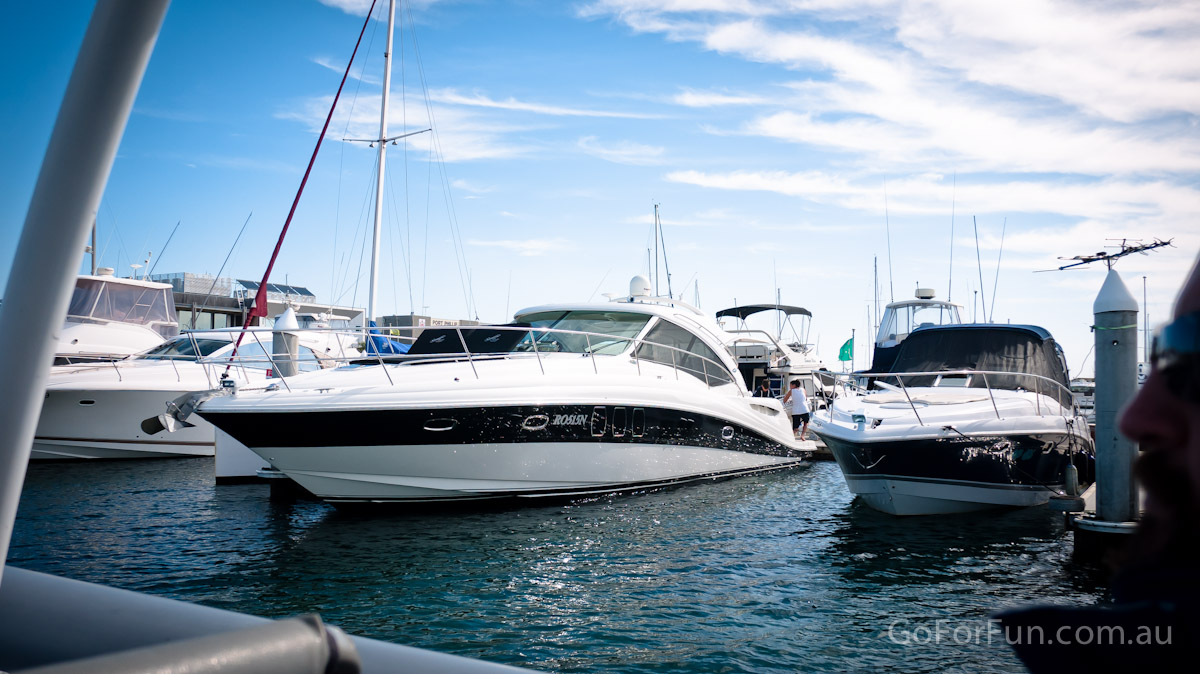 More Video & Photos: Port Phillip Bay – Eco Boat Discovery Tour
All videos from the trip – on our YouTube channel here.
All photos from our trip, click the arrow to start the slideshow (they are also available on our picasa here):
Book your Eco Boat Discovery Tour at http://southbayecoadventures.com, or drive to Queenscliff Harbour, Victoria, and book the tour on the spot. It looks like there is a morning tour at 10-30am and a midday tour (which we did) at 1-30pm. You need to be at the place 15 minutes before the tour starts. Enjoy!
Have you been on a boat tour or sailed along interesting places?
Send us a few words with photos so we can share them on our blog!