Dubai boasts of many popular landmarks and travel destinations. For instance, Dubai is home to the world's tallest buildings and the largest shopping malls. Dubai also has the best hotels and resorts among many other world-class entertainment and leisure facilities. Dubai's convenient location (between Europe and New Zealand) also makes it the perfect travel destination. Below are some top Dubai landmarks and travel destinations you should consider visiting when you go to Dubai.
1. Burj Al Arab
Burj Al Arab is one of the most popular landmarks and travel destinations in Dubai. It is one of the best hotels in the world having been constructed on an artificial island. The hotel is popular because of a number of reasons namely; a unique sail shaped design, world-class interior decor, excellent service and a magnificent sky view bar which offers amazing views. Burj Al Arab is one of those landmarks you must visit when you visit Dubai.
2. Dubai Marina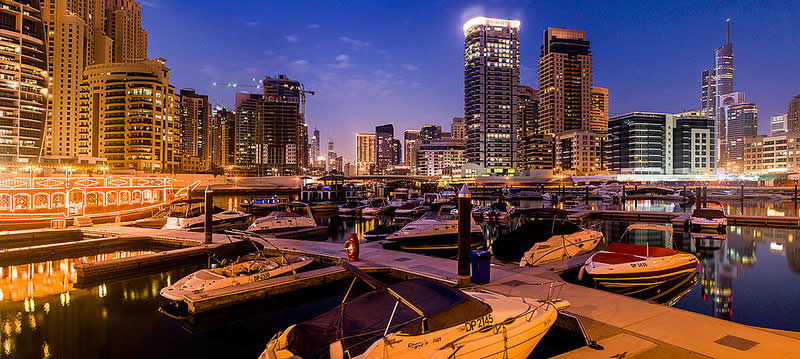 The Dubai marina is another popular landmark and travel destination in Dubai. The marina is the largest in the world carved along a three kilometer stretch. The Dubai Marina is popular because it is centrally located. The marina is also popular because it is located near popular destinations and attractions such as the Dubai Media City and Dubai Internet city. The Dubai Marina has 2 phases. The phase 1 which is already complete has 6 freehold apartments. The 2nd phase which is currently under construction comprises of several towers/high-rise buildings such as ocean heights, Sulafa tower, Infinity Towers, Marina Pinnacle, Elite residence, 23 Marina, Marina 101, Damac Heights, Marina 106, Princess Tower and the Pentominium. When phase 2 is completed, the marina is expected to accommodate 120,000 villas and residential towers.
3. The Palm Trilogy
The Palm Trilogy is another ideal landmark and travel destination for luxurious living in Dubai. The Palm Trilogy is composed of man-made islands which resemble a palm. The islands include; Palm Jebel Ali, Palm Deira and Palm Jumeirah. The Palm Trilogy also has amazing man-made residential adventures, opulent amenities and promising luxurious beach lifestyle/living. If you are interested in water theme parks, marinas, sports and entertainment amenities, luxurious hotels and beach-side homes, The Palm Trilogy is your ideal destination in Dubai.
4. Dubailand
Dubailand is a tourism, real estate, retail, hospitality, entertainment and leisure destination. Dubailand measures over 3 billion square feet hosting some magnificent landmarks i.e. a theme park, 45 mega projects and over 200 tourist leisure and entertainment facilities. The Dubailand theme park is twice the size of the Walt Disney Resort making it the largest amusement park worldwide. Dubailand is an ideal destination for all age groups. Apart from the numerous amenities, Dubailand's central location also favors it as a popular landmark and travel destination.
5. Al Bastakiya
Al Bastakiya is also among the most popular landmarks and travel destinations in Dubai. Al Bastakiya is popular because of its architecture. Al Bastakiya hosts some of the oldest traditional buildings in Dubai which are popular tourist attractions. Al Bastakiya is home to an array of wind towers, narrow lanes and Fort Al Fahidi which is one of the most ancient buildings in Dubai. Al Bastakiya also has traditional courtyard houses which are decorated with wind towers for cooling the buildings. The towers are separated by sikkas (narrow lanes). If you are want to visit an ancient destination rich in culture and history, Al Bastakiya is the ideal destination for you.
Photo by: Stefano Sartor, George Shahda