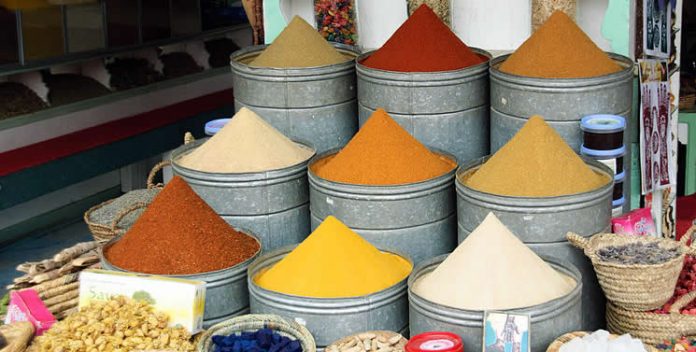 Marrakech has seen a massive surge in popularity from tourists wanting to explore the magical North African country of Morocco. It's one of Africa's biggest tourist destinations and a major economic centre, and the city is comprised of the medina, or the old town, and the modern residential neighbourhoods. If you're planning a trip to Marrakech, here are the absolute must-sees:
The Souks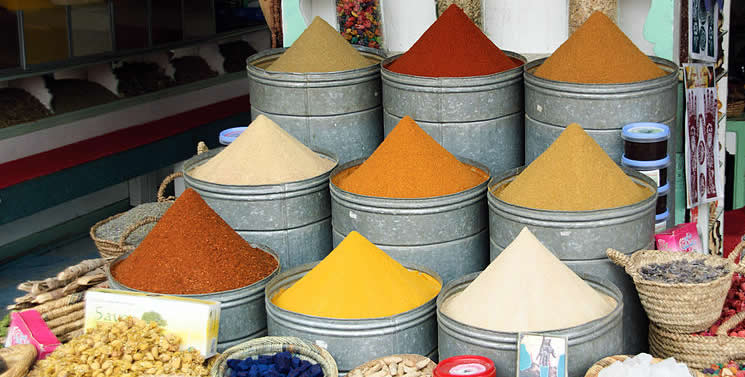 These are the bustling markets of Marrakech, where you can pick up anything from Moroccan spices to kaftans and traditional dress, along with a massive range of cookware and furniture. You should definitely pick up some sumptuous Moroccan food for sustenance as you browse the market and haggle for bargains with the stall owners.
Djemaa El-Fna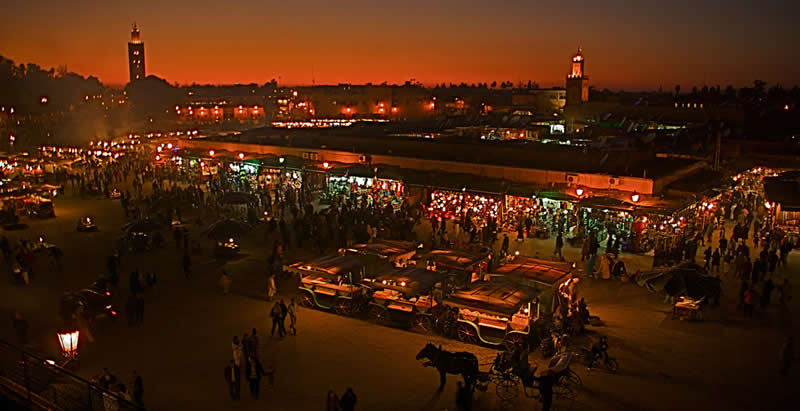 Marrakech's vibrant main square is always buzzing with a throng of locals and tourists, but it's at night that it really comes to life. It can be found right at the centre of the medina, and is awash with bellydancers and musicians. It's a noisy, exciting area to be in, and stalls line the edges, so take along some dirhams to pick up some souvenirs.
Maison de la Photographie
Art and photography enthusiasts should be sure to check out this private exhibition of over 3,500 photographs. However, perhaps more impressive are the spectacular views of the Atlas mountains from the terrace, where you can choose to grab a bite to eat as you watch the sun setting over Marrakech.
Ali Ben Youssef Medersa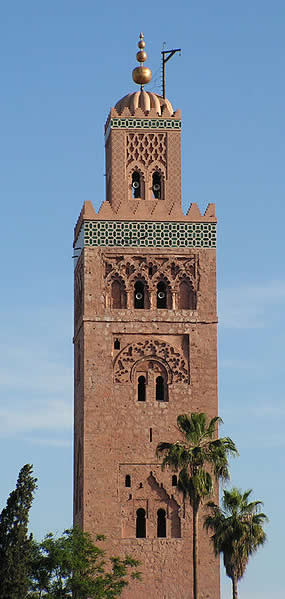 This is a former theological college with a spiritual atmosphere and sense of peace which can be hard to find in the heart of busy Marrakech. Visit the cells used by its former students as accommodation, and take in the view of the courtyard with its cedarwood and marble artwork. This building makes for many great photo opportunities, and try to spot the donkeys and carts roaming around the surrounding area.
Koutoubia Mosque
Nestled in the southwestern quarter of the medina is the city's biggest mosque. Its minaret is 77 metres tall and created in the Umayyad style, and the mosque is made from an attractive red stone in the Almohad style. Gilded copper balls adorn the spire, decreasing in size towards the top, in a classic Moroccan design.
Tombs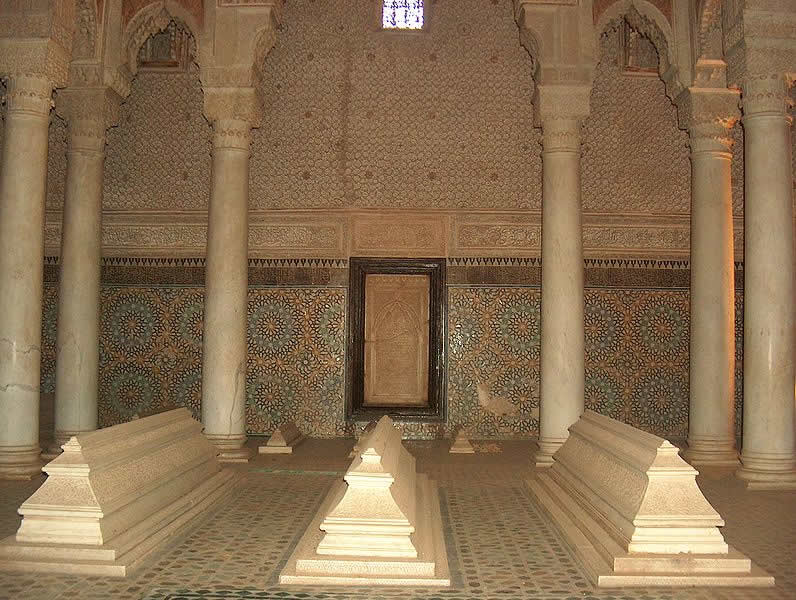 The 16th century Saadian Tombs house roughly 60 members of the Saadi Dynasty, and boasts traditional Islamic architecture with floral decoration, cedarwood and stucco. Tourists can also visit the Seven Saints Tombs located in the medina, which contains the bodies of seven saints said to be sleeping who will rise again one day to perform good deeds.
Marrakech is an incredible city, and it's easy to see why it's become such a popular tourist destination in recent years. It's perfect for a five day trip, or even a leisurely week can be spent here to fully explore all of the bazaars, mosques and beautiful riads of Marrakech.
Photo by: Feliciano Guimarães, Procsilas Moscas, Alexandr Dmitri, mwanasimba, Nicolas Loeuillet