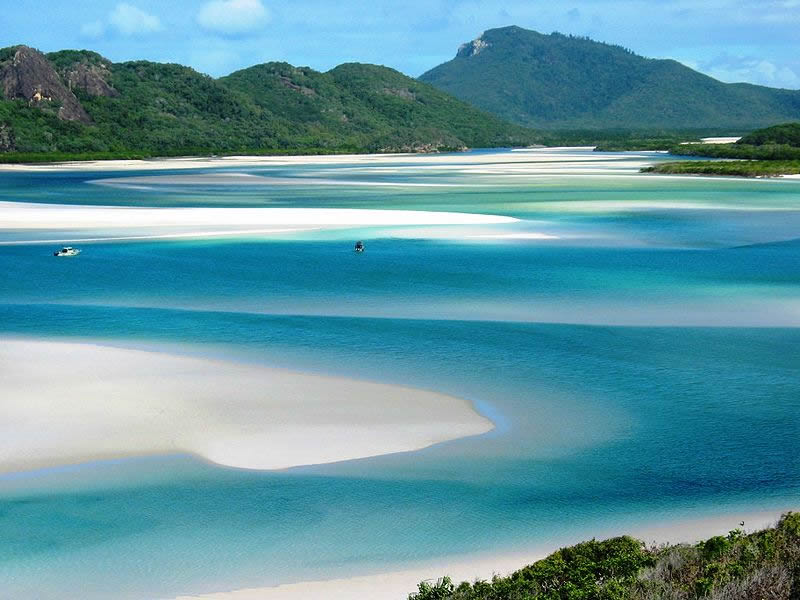 When you plan your visit to Australia or a local holiday getaway, it can be difficult to find something quiet and not very touristy. If you have never been to NSW and Queensland and you have a couple of weeks available, rent a car and drive along the Eastern Coast. Here is the top 9 places on the Australian Eastern Coast worth visiting even in winter months (June, July, August). This list may help you with your Australian itinerary.
1. Port Stephens (NSW)
The must see in Port Stephens is the Great Lakes Marine Park. Great Lakes Marine Park is one of NSW National Parks. You can a wide variety of sea life, including a pineapplefish, a crested horn shark, and Eastern fiddler ray.
Accessible throughout Port Stephens and the Great Lakes area, the Great Lakes Marine Park offers many water-based activities. Fishing, whale watching, boating, swimming, snorkelling, diving and other water sports – everybody can find something for their taste.
2. Coffs Harbour (Queensland)
Located about half way between Brisbane and Sydney, Coffs Harbour offers a spectacular coastline and a friendly atmosphere. Places that might be of your interest are Sherwood Nature Reserve, Diggers Beach, and Dorrigo National Park. If you are after all things coast and nature, this is your choice. Don't forget to visit the Big Banana – one of famous Australia's Big Things.
3. Byron Bay (NSW)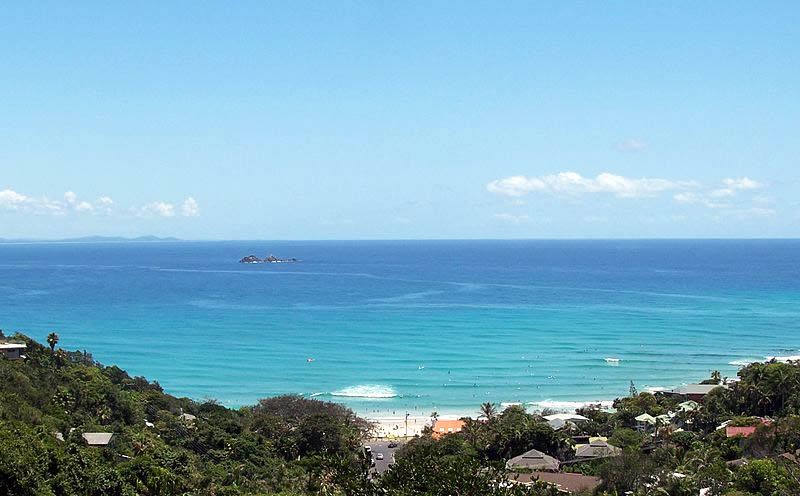 Byron Bay is a famous spot among local and international visitors. There are several beaches quite popular for surfing. Whale watching experience is the second in things to do in Byron Bay.
Check out the Cape Byron lighthouse and visit subtropical rainforests such as Nightcap National Park with the Minyon Falls.
4. Whitsunday (Queensland)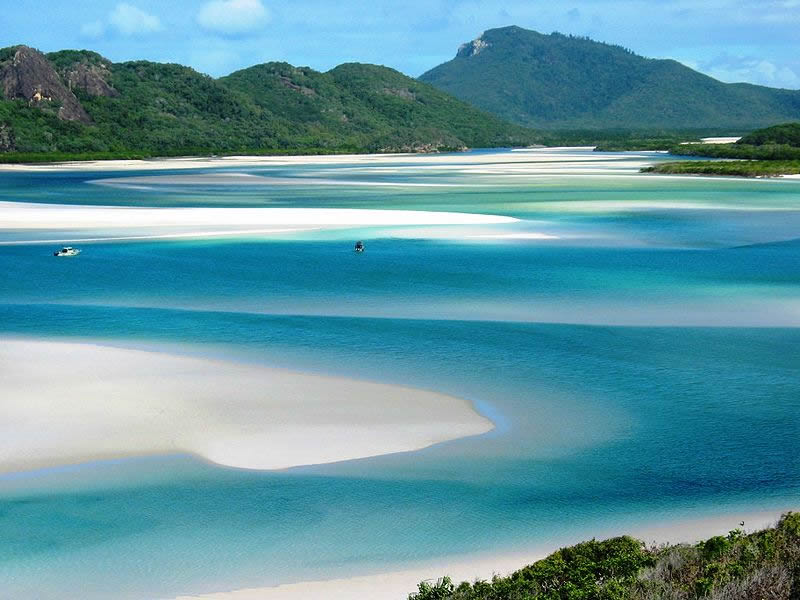 Located in the heart of the Great Barrier Reef, Whitsundays group of islands consists of 74 islands. One of most famous and recognisable spots there is Whitehaven Beach in Whitsunday Island – the largest island in the group. You can see Whitehaven Beach from the Airlie Beach – the central hub of the coast, or take a boat to get there.
5. Magnetic Island (Queensland)
Located in a Coral Sea, in the Great Barrier Reef Marine Park, Magnetic Island is a haven for wildlife. More than 800 koalas reside on the island.
Magnetic Island is accessible only by boat. Take a ferry from the Sunferries Ferry Terminal which is in Townsville, a local town in 8 km away from the island. There are good quality sealed roads on the island. A four-wheel drive will be needed only on a few unseal roads.
Places to visit are Picnic Bay, Nelly Bay, Arcadia, and Horseshoe Bay. Check out the Fort – the ruins of a World War II fort which was designed to protect Townsville from attack. Look for koalas in the trees and enjoy fantastic views of Arthur Bay and Horseshoe Bay.
Photo by: Nerdge, Ester Inbar