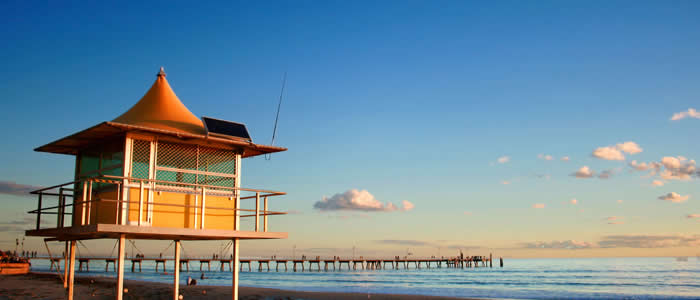 Adelaide, the elegant and cultural capital of South Australia is a city of free-spirited and free-thinking people. Located on the Torrens River and surrounded to the east by Mt Lofty Ranges the city is renowned for its rich cultural diversity, historic buildings, wine growing regions, live music scene, year round festivals and gastronomic delights. It is Australia's most environmentally sustainable cities due to abundance of greenery.
Adelaide has been nicknamed the "City of Churches" boasting exquisite architectural designs abound this beautiful city. The Holy Trinity Anglican Church is the oldest in city built in 1838. It is being renowned for being highly accessible and one can reach any point in the city within a time period of just 20 minutes and thus the city is often referred as "20 Minutes City" as well. Other interesting thing about Adelaide is that it is the Opal capital of Australia so next time when you visit it, don't forget to shop opals. With so many interesting facts, things to explore and places to visit, Adelaide deserves to be your next holiday destination. So just don't wait grab best deals on low price flights to ADL from BHX and explore more interesting facts about this culturally rich city.
Adelaide City Highlight Tour
if you want to explore the best among the best sights of city then go for half day city highlight tour with an expert commentary by local driver or guide. The city tour takes you to some of the best places that you just can't afford to miss. Pass by Adelaide Oval, which is one of the most picturesque cricket grounds in the world. Visit St Peter's Cathedral a well known landmark of city, Victoria Square, SA Museum, Art Gallery, State Library, Parliament House, Government House and famous universities of city.
Spectacular Hills of City
If you want to spend your holidays in peaceful and tranquil surroundings away from hustle and bustle of city life then visit spectacular hills of Adelaide city which is a home to beautiful and majestic Mt. Lofty Ranges which is dotted with historic villages and townships. Don't forget to visit city's oldest German settlement, Hahndorf. Spend some leisure time at various local European cafes and explore Australian art and crafts is going to be an enriching experience for you.
Enjoy Wildlife Encounters at Cleland Wildlife Park
If you are a wildlife enthusiast then you just can't miss a visit to Cleland Wildlife Park. It is a scenic 30 minutes relaxing coach ride from Adelaide and you'll come across the exotic wildlife and flora of country. Rich in cultural heritage the park offers you close and personal experience to enjoy the beauty of animal world.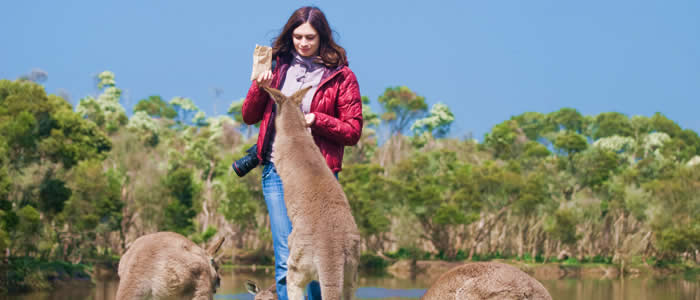 Adelaide Central Market
Enjoy guided walking gourmet tour or explore it on your own, the Central Market is a home to 80 stalls, shops, cafes selling fresh products direct from the growers to wholesale market. It is one of the largest fresh produce markets in southern Hemisphere. Experience the exciting buzz of place and taste some of the finest foods and produce this state has to offer. Enjoy a fun-packed holiday trip with your family and friends and rest assured it is going to be one of the most memorable trips of your life.
A Perfect City for Beach Lovers
If you are a beach person the Adelaide is a perfect destination for you. From tourist strip bustle to splendid seclusion, the beaches of city have something for its every visitor. Most of the beaches of city are less than 30 minutes from city. Among the popular beaches of city Brighton Beach is right next door. Visit it and you have an art deco feel because beach is adorned with chic and elegant café and restaurants. Travel north from Glenelg to get to West Beach which is surrounded by parklands and golf courses, this excellent sailing beach has an excellent caravan Park. Henley beach is another family friendly beach with a great atmosphere. With so much to do and see, it's time you contact a travel agent if you want to get the best deals on cheap Adelaide flights.
Photo by: Kelvin Wong, Natalia Pushchina