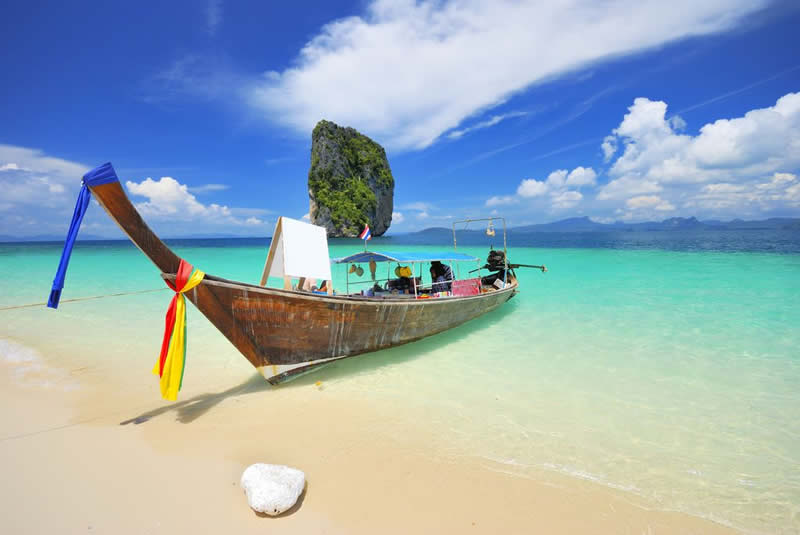 Thailand is a popular travel destination for singles, couples and families, popular for its clear beaches, dense jungles and bustling cities. While it is a popular hot spot with a strong tourist focus, there's much peace to be found here if you know where to look. From tranquil waterfalls to spectacular mountain views, here is a quick guide to some of the lesser explored areas of Thailand.
KhaoLak
Away from the rowdy chaos of urban life, KhaoLak is a rural paradise with beaches to lie on and jungles to explore. Staying here, you'll get a taste of rural Thailand, you will find no luxurious beachfronts here, just raw undisturbed nature with a village feel even during the peak season. White Beach is a lovely quiet place to relax or you can visit the small waterfalls in the mountains, with some perfect spots to cool down. Hike up Bang Yai, the secluded national park where you can really escape civilisation. Some Thailand tours offer a visit the Tsunami memorial park to honour those killed in the 2004 tragedy.
Bottle Beach (KohPhangan)
The north side of KohPhangan is a peaceful retreat away from the part of the island known for its full moon parties. This spot is particularly good if you want to escape the hustle and bustle.Take a boat to reach Bottle Beach, follow the jungle trail in, where you can lay in a hammock surrounded by crisp, white sand and untouched nature. If you really enjoy it here you can also visit one other remote beach; Thong Nai Pan Noi where you can take Tantra yoga class or ride the waves on a body board. Bottle Beach is great for snorkelling during the day, or at night watch a film at one of the bungalows.
Krabi
Krabi is a charming little spot mainly missed because it is a transport hub to surrounding destinations, like Ko Phi Phi and ThamPhra Nang. There are magnificent limestone cliffs on the island ideal for rock-climbing and you also have the option of kayaking across the translucent green sea, to take in the stunning views of the sheer cliffs and lush vibrant nature. Three kilometres from the Town of Krabi, you will find the Tiger Cave temple, home to a number of glittering Buddhist shrines. It is quite a trek up, but the views are certainly worth it.
Pai
Take a bus from Chiang Mai to visit this small rural village where you can explore the restaurants or rent a bicycle to ride around the countryside. Some of the notable waterfalls to see are Mae Yen, Mo Paeng (a stunning multi-tiered waterfall flowing through a pristine valley) and Pam Bok. Be sure to sample traditional Thai cuisine at the many restaurants along the streets, including Na's Kitchen and Peace of Pai which has beautiful views of the gorgeous countryside.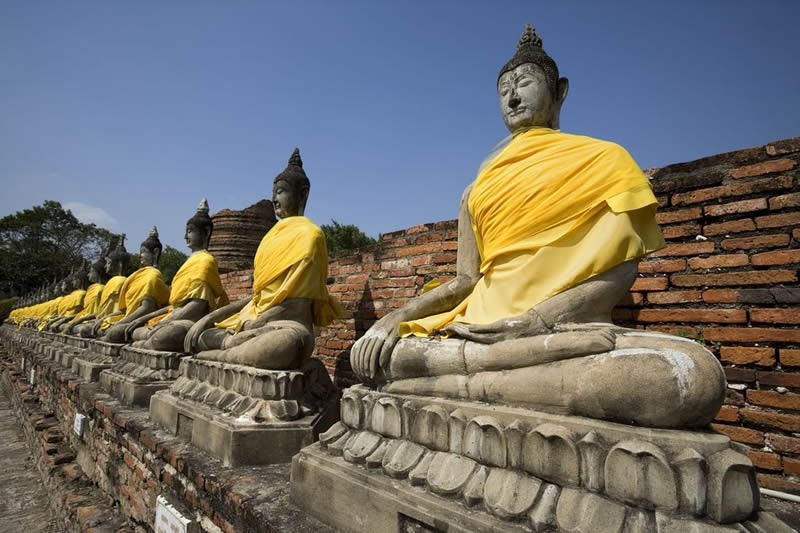 Photo by: untouchablephoto, Steve Geer