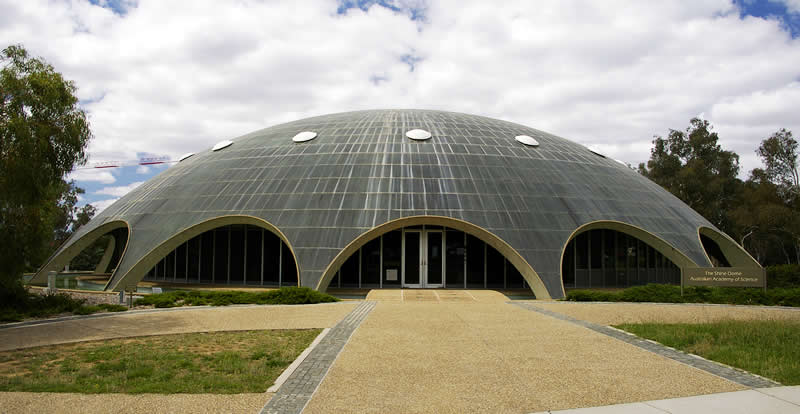 With a modest population of 367,000, Canberra may not be Australia's largest or most famous destination but it is the nation's capital.
Located in the Australian Capital Territory (ACT) and surrounded by New South Wales,the city is 281km southwest of Sydney and 660km northeast of Melbourne – the two rival cities having compromised in 1908 to select Canberra as their capital.
Planned by American architect Walter Burley Griffin, the city is famed for being purpose-built and today it forms the political heartland of Australia; home to not only the country's Central Government but also its High Court.
Canberra is also very green; known for its gardens and surrounding bush land, lakes and wineries, some 53 per cent of the ACT is protected as parks and nature reserves.
With its ties to politics, planning and public servants and its lack of beaches, big city nightlife and soul, Canberra is often overlooked as being Sydney and Melbourne's less exciting little sister. But dig a little deeper and Canberra may not be as boring as you think…
Canberra's Hidden Gems:
1. Bars and Nightclubs
Wine bar, nightclub, cocktail lounge, casino or pub – you name it, Canberra has it. While not on the scale of some of Australia's bigger cities, you will have no problem finding somewhere to sip a martini, dance into the night or simply prop up the bar.
2. Breweries
For beer lovers, the annual Canberra Craft Beer and Cider Festival is a must, but if you can't wait for this once-a-year event, the city also boasts some fine breweries. The Wig and Pen English Pub and Brewery brewsten boutique beers and won the Best Small Brewery category at the 2012 Australian International Beer Awards. The Zierholz Brewery offers brewery tours and has its own bar and restaurant, where you can try its preservative and chemical free European style beers.
3. Food Markets
Eat fantastic produce while supporting the local community at one of Canberra's many food markets. Fyshwick Fresh Food Market is the city's oldest market where you can buy seasonal fruit, vegetables, delicatessens, baked goods and more. Open from Thursday to Sunday – you can enjoy breakfast, brunch or lunch. Or all three.
4. Art Galleries
Canberra is a mecca for art and museum lovers. The city is home to the National Gallery of Australia, which features many travelling exhibitions and whose permanent collections include works of Aboriginal and Torres Strait Islander art, Australian art, and Asian, European and American art. If you'd like to try and unearth Canberra's Next Big Thing, try ANCA (Australian National Capital Artists). They house studio space for over 40 artists and exhibit the work of their established and emerging artists.
5. Australian National Botanical Gardens
Officially opened in 1970 on the slopes of Canberra's Black Mountain, the Botanical Gardens have the most extensive collection of living Australian plants on the planet. With a largely dry climate and a distinct four seasons, it's a beautiful place for recreation and learning at any time of the year.
6. Gibraltar Falls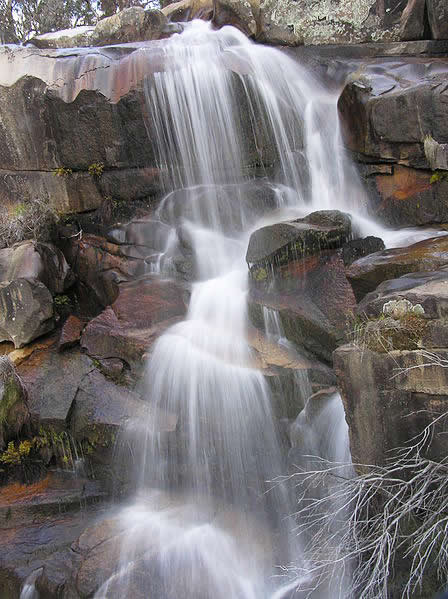 A short drive from Canberra city is Gibraltar Falls, located at the Namadgi National Park. Great for picnicking, barbecuing and camping, the waterfall is the largest in the ACT and cascades some 50 metres.
7. Glebe Park
A public park with barbecue facilities, playgrounds and disabled access. The park often stages outdoor art exhibitions and it's never closed. Perfect for a breath of fresh air.
From the 30 minute Relaxation Massage ($48) to the five-and-a-half hour Ultimate Luxury Package ($520), the Earth Day Spa caters to men and women at the Crowne Plaza Hotel. The spa has everything you need to feel completely pampered, plucked, relaxed and rejuvenated.
9. Big Splash Waterpark
With names like the Kamikaze Slide, The Hurricane Twins, and the inflatable obstacle course no-one can accuse Canberra's Big Splash Waterpark of being boring… Open seven days a week from November to March in Macquarie.
10. Grand Prix Karting
Ever wanted to see what it's like to be a Grand Prix racing driver? Well, this is the closest thing. Go Karting on a 200 metre indoor track for adults and children in a safe environment. If that's not enough fun for one day, you can also play arcade games and shoot pool. You can Go Kart six days a week as the centre, based in Fyshwick, is closed on Tuesdays only.
Canberra has a wealth of accommodations to suit all budgets; catering to gap year travellers, families and couples who are looking for a weekend getaway, making it accessible for all. And, as if its hidden gems weren't enough, 2013 is Canberra's centenary year and it's a time for celebration. To commemorate 100 years since the city was officially named Canberra, the capital is featuring an entire year of events, exhibitions and attractions. From contemporary art to vintage Italian vehicle shows to flowers, food and more, Canberra will prove it's anything but boring.
Photo by: Bidgee, Graeme Bartlett