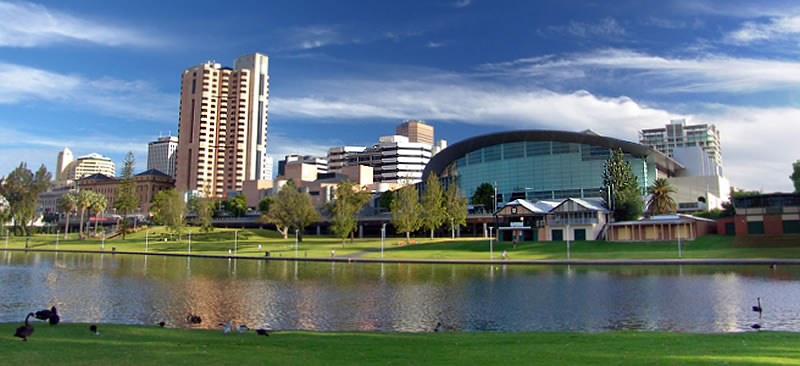 Surrounded by parklands and squares, best preserved architecture in the country, magnificent cultural collections, elegant café and restaurants, intriguing public art, stunning beaches vineyards and coastal delights, Adelaide is indeed the elegant cultural capital of South Australia. Plan your holidays for Adelaide, which is easy to get around with rolling hills to the east and beaches to the west. It is a great city to appreciate on foot or by a bike and a casual stroll around the city may even reveal more hidden gems. The city has a cool urban culture and has a diverse cultural mix that guarantees sensational food, competitively priced accommodation, word's best wines and numerous attractions which are at your doorstep. You'll be spoilt for choice. So get ready and book low price flight tickets for enjoying holidays in Adelaide and enjoy a spectacular journey.
The city is decked with several amazing attractions that will surely leave you awe- struck. Explore these gems of city that will make your trip even more memorable.
Creative Culture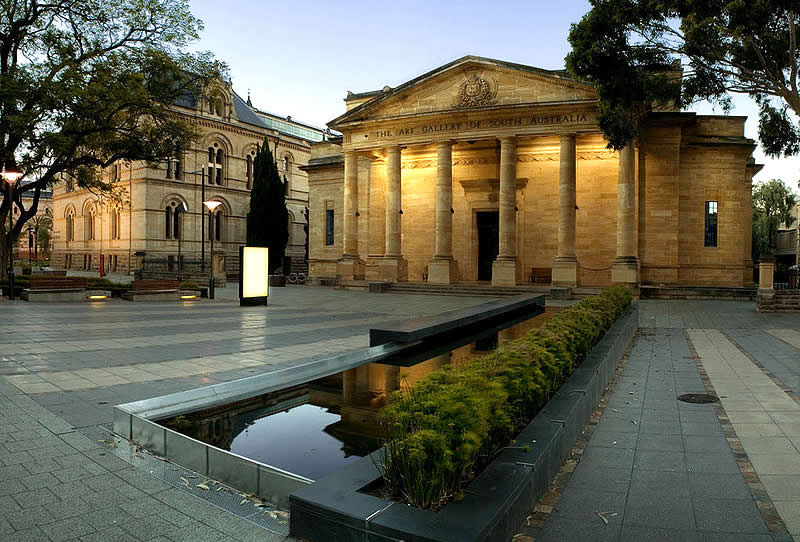 Adelaide is renowned for its creative culture and is decked with various modern art galleries and museums that depict rich cultural heritage of city. Visit the cities many contemporary art galleries including the Art Gallery of South Australia or follow the Public Art Walking trail to see the cultural highlights of city. The Australian Aboriginal Cultures Gallery located in the South Australian Museum on North Terrace is home to the largest collection of Aboriginal artifacts in southern hemisphere. Just 20 minute south of the city in Marion is Warriparinga which is an acclaimed traditional site for Kaurna people which display their art and cultural legacy.
National Wine Center
The National Wine Center is an architectural retreat but what holds inside is the real attraction. Situated at the edge of Adelaide Botanic Garden it is among the major attractions of city which showcases the Australian Wine Industry from "Vine to bottle". The ground floor has a Concourse Café which opens daily and where you can relax and indulge in various Australian wine tasting flights, aromatic steaming cafes, a selection of Australian cheese or can order from its seasonal a la carte or weekend brunch menu.
Adelaide Botanic Gardens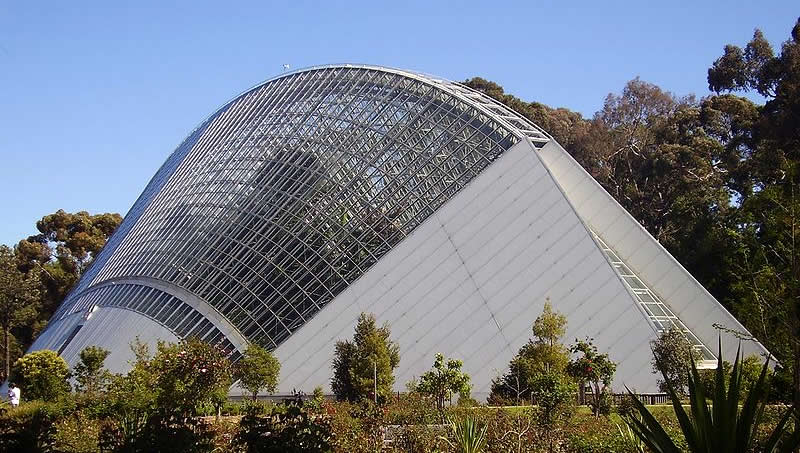 If you appreciate beauty of nature, then you just can't ignore it. It is an oasis of beautifully landscaped gardens, majestic avenues, exotic plants and stunning architecture right in the heart of city. Spend an hour or a day and discover the beauty and diversity of plants not only from Australia but from all corners of the world. Relax in the shade, enjoy a cup of coffee and appreciate the beauty of nature which is beyond description. Don't wait, pack your bags now and catch best discounted flights from LON to ADL and enjoy the panoramic beauty of this beautiful city.
Shopping
The city of Adelaide is your perfect host for shopping. In Adelaide the good shopping starts in the heart of city and spreads in all directions. Rundle Mall is the retail backbone of CBD with national and international brands, boutiques, shops, stores, cafes and restaurants. In the center of the Square Mile, the Adelaide Central Market is always fun. It has dozens of fresh food stalls, cafes Asian grocery stores where you'll sure find unique South Australian stuff.
Nightlife and Entertainment
Adelaide is dotted with assortment of venues to unwind to chill to party. The cities hot spots for nightlife are pubs, clubs and bars of Rundle Street area in east and Hindley Street, Light Square and Gouger Street in the west. Add to this casino, theaters, big cinemas and you'll find a huge variety of choices for a great night out. The biggest shows in Adelaide can be enjoyed at Adelaide Entertainment Center in Hindmarsh, as well as the Theatres of Adelaide Festival center, Her Majesty Theatre, Thebarton Theatre, Adelaide Town Hall and the Lions Art Center are few among many.
Photo by: kwest, Kajinoz, Peripitus