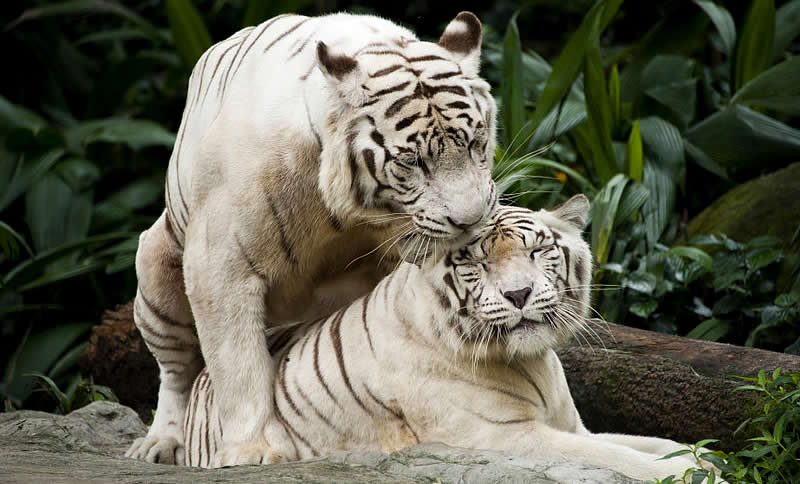 Singapore is famed for many things, from its impressive modern skyscrapers to its rich and diverse food culture which attracts tourists from around the world. It is not often considered for its greenery or natural elements, but that doesn't mean they don't exist – you just have to know where to look. If you're a lover of animals and the wild there are plenty of attractions to dazzle and entertain you, which are easily accessible from the numerous hotels and serviced apartments around Singapore. Here is a small selection of the best.
Singapore Zoo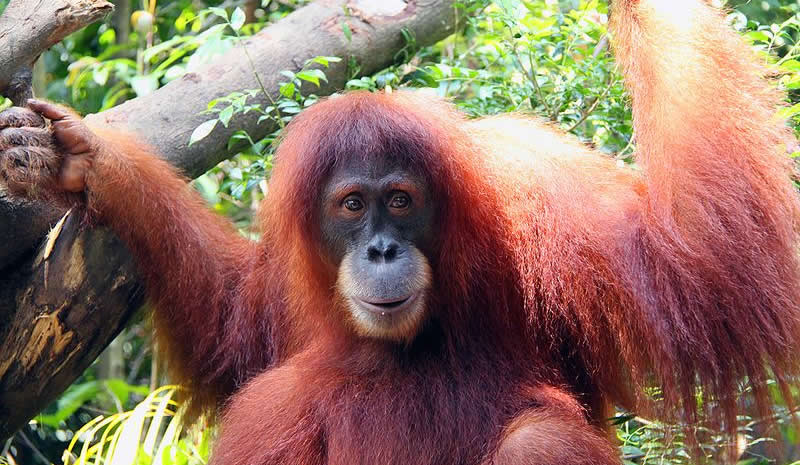 If ever you've wanted to see animals in natural surroundings, this is the place to do it. Although it's still technically a zoo, Singapore Zoo is world-famous for its impressive open-concept approach where cages are almost non-existent and animals are almost within touching distance. It may sound a little scary but there's no need to panic as it's all cleverly done with moats and glass to allow for a more captivating, realistic experience. Discover and learn about almost 4,000 animals among 69 acres of beautiful landscapes and habitats, from the majestic elephants, tigers, cheetahs and lions, to crocodiles, manatees, pygmy hippos and even polar bears. There's also plenty of smaller creatures like marmosets, otters, tortoises and bats, and hundreds of others that are simply too many to list here. And, if you fancy getting more involved, you may be able to lend a hand with certain animals at feeding time! Who could resist handing a monkey a banana or two?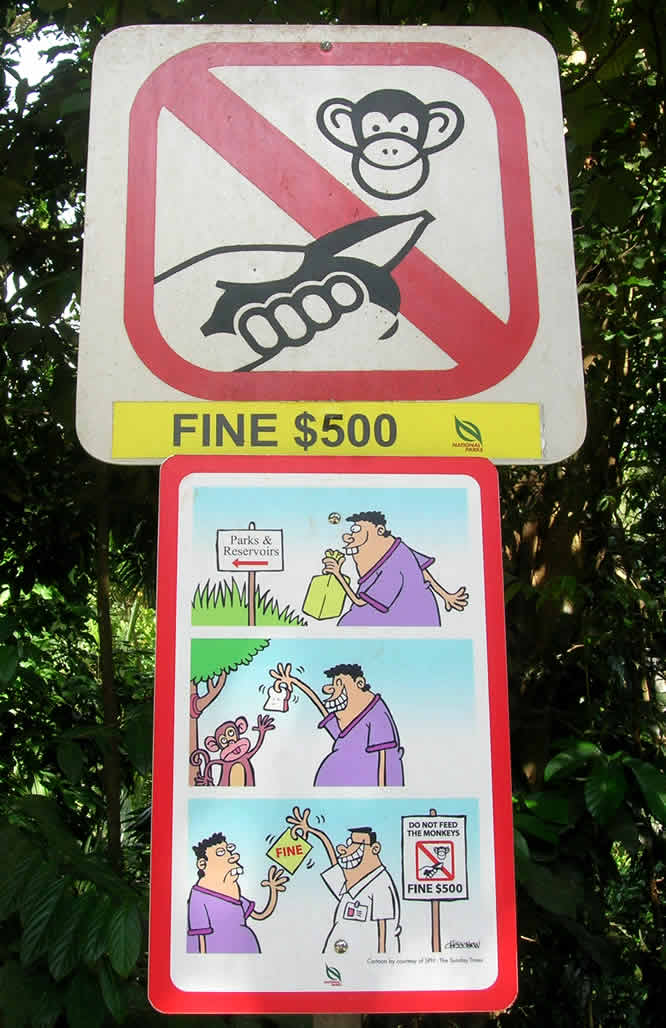 Bukit Timah Nature Reserve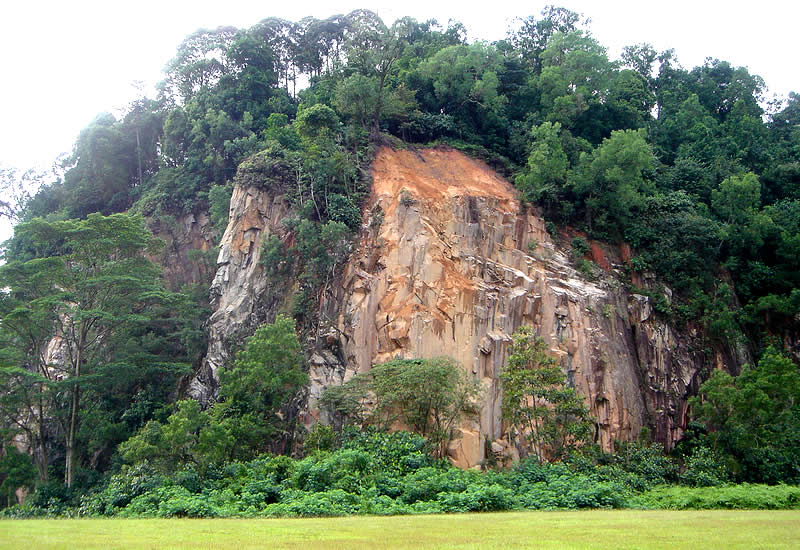 On the slopes of Singapore's Bukit Timah Hill, this city centre oasis contains one of the richest ecosystems for miles around. There are more species of tree in this beautiful expanse than in the whole of North America, and over 500 species of animal to boot. Thanks to its location, the nature reserve is the ideal place for those who want to escape from the bustling city for a few hours to follow a walking trail, try some adrenaline fuelled mountain biking and rock climbing, or embark on spot of wildlife watching. If you're lucky you may catch a glimpse of a snake or a macaque as you wander through rainforest and peer into the natural caves on the way up to the summit of the hill.
Butterfly Park & Insect Kingdom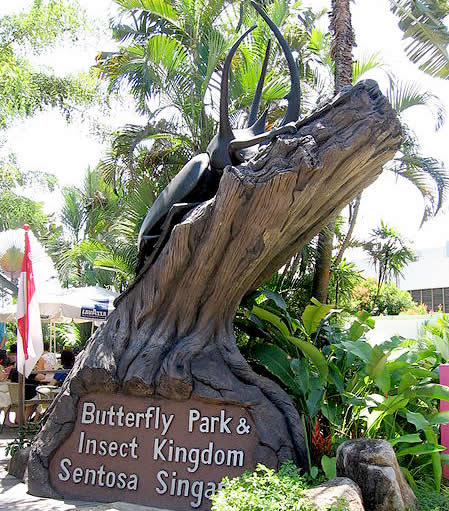 If you're a budding entomologist, there are thousands of tiny creatures to feast your eyes upon in the Butterfly Park & Insect Kingdom on Sentosa Island. Immerse yourself in the sights, sounds and smells of a tropical rainforest while you learn weird and wonderful facts about beetles, tarantulas, millipede's, stick insects and ladybirds. Dare to touch a scorpion or allow yourself to be surrounded by delicate butterflies floating past on their silky wings. If members of your visiting party aren't too keen on creepy crawlies, there's also a bird and animal attraction complete with with rabbits, chickens, iguanas and macaws.
Fish @ Big Splash
Satisfy your inner fisherman whatever the time of day at this 24 hour fishing and prawning spot on East Coast Parkway. Cast your line for a snapper, a sea bass or a barramundi, or try your hand at prawning to catch the perfect king specimen. It's perfect for children's parties, family days out and even business events, as everything can either be barbequed for a delicious meal or taken home as a pet at the end of the session. If parents or members of the parties don't want to get stuck into the fishing, there's always the option of a relaxing foot spa courtesy of the original GarraRufa fish from Turkey.
It's not often you'll get to see nocturnal animals in their natural state, so it's no wonder the Singapore Night Safari is one of the city's most famous and most popular attractions. Aided by special lighting and a knowledgeable guide, the experience enables visitors to glimpse the ordinary behaviours of around 2,500 wild animals across 7 distinctive geographical zones, from the Himalayan Foothills to Equatorial Africa. Perhaps you'll see a lion tucking into his dinner, or spot a rhino rolling around in the bath. On the walking trail, you'll have the chance to get up close and personal with slow Loris, civets and leopards (the latter are behind glass!), as well as flying squirrels, bats and all manner of other creatures that otherwise remain hidden to us diurnal beings.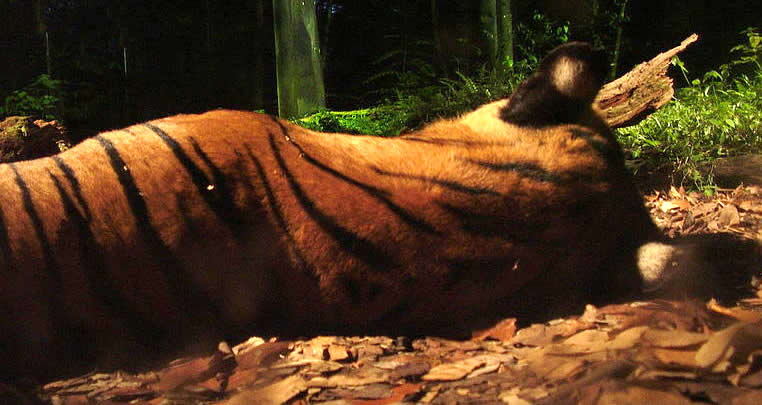 Photo by: chensiyuan, Lionel Leo, Adrian Lim, Sengkang, Mark, Marijn de Vries Hoogerwerff