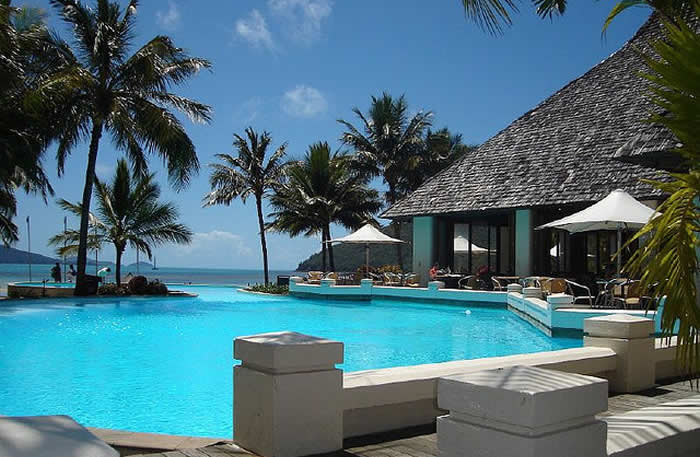 Hamilton Island
What would you do to get warm during the winter? Some people stay home wrapped in blankets, some would make a hot mulled wine but my partner and I decided to go to a place where it is just warm.
The only things we knew about Hamilton Island were that it exists somewhere and 'the best job in the world' is there. Finding a deal for few days accommodation is not a problem at all and flights are not expensive this time of year. Locals might argue and say that it is cold on Hamilton in winter but living in Melbourne where overnight temperature may hit 0 and having Russian background with -20 beauty, makes Hamilton Island with 20+ and a bit of sunshine an ideal winter retreat.
The Island itself is not big, about a quarter of it is an airstrip with the airport terminal. Nonetheless there are heaps of activities for anybody. We have started with water. Almost every resort has its own pool but why would we swim in water full of chlorine? Winter time is not comfortable for harmful jellyfish and swimming in the bay it pretty safe. You can hire snorkelling gear and wet suits right on the beach and it is worth it. One of the biggest impressions from the whole vacation was a giant turtle family. They are just awesome! They do not afraid of people, allow to swim next to themselves and very graceful. And all that is just meters away from the beach. So as you can guess we have spent the most of the time on the beach.
Activities
Number of things to do is enormous for such a small island – snorkeling, kayaking, paddle boards, wind-surfing, catamaran sailing, bush walking, different tours to coral reef, fishing and so on.
Bush walking on Hamilton Island is for real fans. After summer floods some of the track are closed and you need to be really fit if you choose to ignore the warning. We have spent about an hour trudging through the fallen trees to Escape Beach and one of the most interesting there was a topless girl enjoying sunshine. Next time we will be there we might try quad-bikes to get to the highest point on Hamilton from where you can see all the beauty of surrounding islands.
Buggies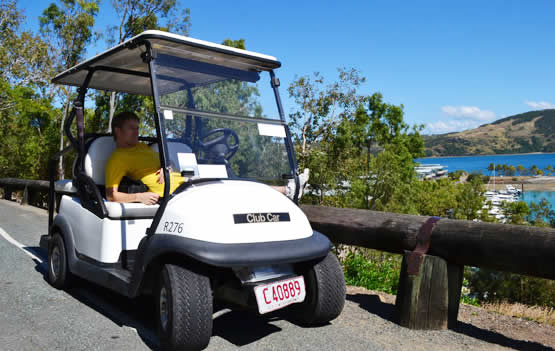 99% of wheeled transport on the island is small golf cars. There are few places to rent and I was very excited to drive around. I just did not realise how small the island is – I took us about an hour to drive it across in all directions at maximum speed of 20km/h. It is a nice way to get around especially with kids but next time when we will be there I doubt we will rent a buggy. Anyway there always are shuttle buses which routes cover almost all island.
Food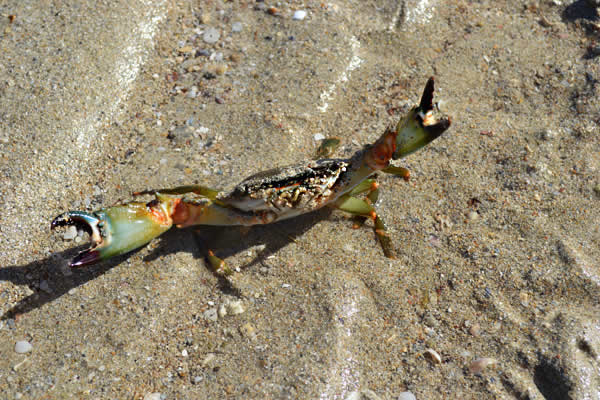 Hamilton Island city has a lot of places to eat but it is better to book in advance especially during the high season. There is also a decent groceries shop and a bakery. There are few coffee shops and they make good coffee there. There was even a mobile coffee shop next to the place we stayed which was very convenient in mornings.
Tours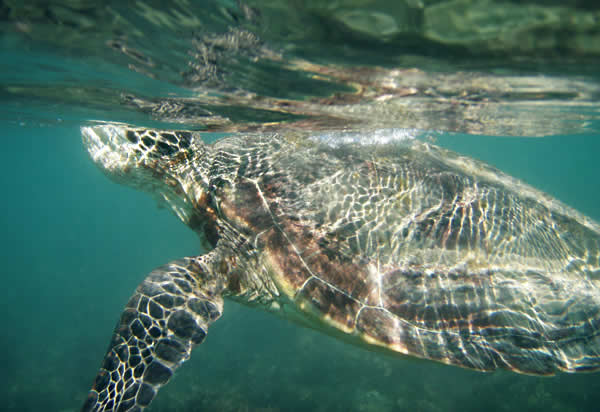 I would probably say something obvious – there is on lack in tours. You can go to floating hotel and stay there overnight, fly on helicopter or take a private plane to other islands. We took a day tour to the reef to swim with colourful fishes, corals and get cold because sun has disappeared.
The main thing for those who are frozen – even when there is a rain, you do not need to put on jeans and jacket. Shorts and thongs is all you need.
Stay warm!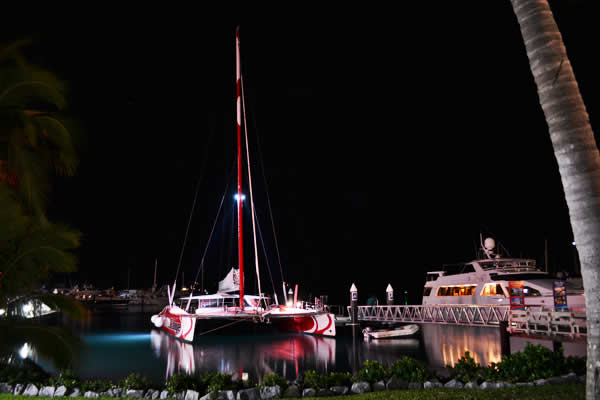 Where have you recently been? What interesting or funny have you seen during your trips? Share your story
Cover Photo by: kevgibbo – australiaphotos.co.uk
Photos in the Article by: Ivan