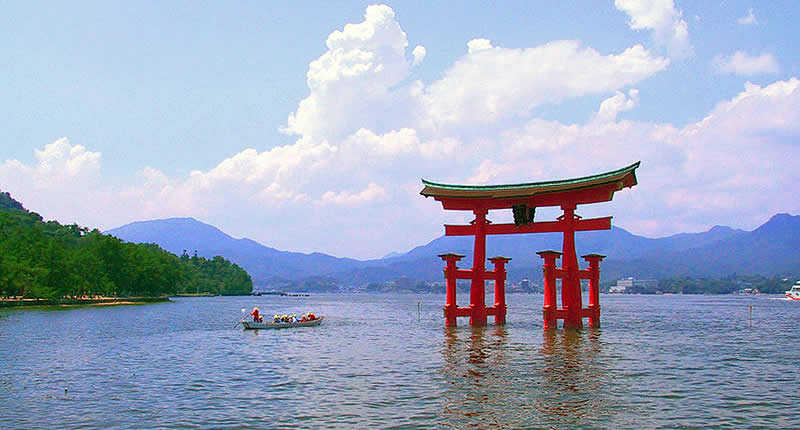 Ever wish you could escape the mundane? Well a trip to the Orient is probably your solution.
The Orient inspires thoughts of rich colours, silks, embroidery, delicious food experiences and being embraced by age-old cultures and traditions. To be specific, the orient includes countries and regions like Japan, China, Korea, and Hong Kong. To help you plan your trip, we've listed 6 destinations that you simply must incorporate into your itinerary.
Shanghai, China
Shanghai is a pulsating, renowned global metropolis and has gained increasingly more attention over the past few years. Here you can find a balance of modern and traditional with new skyscrapers and old Shikumen (stone water gates) intertwining to form the skyline. Traditional treasures, though not as many as you can find in Beijing, include a tea house, active temples, ancient pagodas and classic gardens such as Yu Yuan Garden. You must also take the time to visit Zhujiajiao ("Pearl Stream"), which is an ancient water town with a history of over 1700 years.
Seoul, Korea
Abundant with the old and the new, Seoul offers endless experiences for visitors. Whilst you can walk down Cheong-dam (celebrity) street for high fashion luxury brands such as Cartier, Louis Vuitton and Prada, you can also stand before the Deoksugung Palace and enjoy Korea's distinct cultural heritage. Thrice a day at the main gate to the palace, a changing ceremony takes place. This watching experience can be enriched with traditional costume hire, photo-time and drum beating.
Angkor Wat, Cambodia
The beauty of Angkor Wat, Cambodia is unrivalled. The temples built between 802 and 1220 are among humankind's most enduring architectural achievements. To visit Angkor, you must first stay at Siem Riep where modern amenities are available to the hordes of rampaging tourists who visit every year. The number of tourists has also prompted the emergence of other worthwhile activities such as motorbike tours of the distinct Cambodian scenery and trips to markets such as the Psar Chas for bloom bags and Cambodian ceramics.
Hokkaido, Japan
Hokkaido is the second largest and northernmost of Japan's four main Islands and attracts outdoor lovers such as skiers and snow-boarders. It truly is an experience to go stay at ski resorts, visitors can sign up for day tours to Sapporo or stay in wherein they can access an abundance of restaurants, bars, shops and other tours.
Chiang Mai, Thailand
Chiang Mai is the cultural hub of northern Thailand – visitors can spend their time immersing themselves in historical sites such as the thirty temples within the walled city. Temples here are decorated with beautiful woodcarvings, with each offering different designs and experiences being a combination of Burmese, Sri Lankan and Lanna-Thai styles. The locals also swear that your experience in not complete unless you've seen the view of the city from Doi Suthep temple.
Con Dao, Vietnam
It sounds impossible but there are places in Vietnam where there are buildings and structures that are below two stories. The Con Dao Islands is a hidden treasure, protected over the years as a part of a national park. Con Son, which is the largest of the 15 Islands making up Con Dao, boasts lovely pristine beaches, coral reefs, scenic bays and partially covered thick forests. Take this opportunity to visit a place barely touched by westernisation over the past centuries.
Photo by: Rdsmith4