Have you ever thought about going to Antarctica?
What would you do there if you would go?
Glaciers, icebergs, penguins, white white white… something breathtaking.
Many of us would go to see and feel that things.
What else can you do there? ;-)
Please meet:
Alice Giles, Harpist and Head of Harp Area at the ANU (Australia's National University).
A woman who visited Antarctica to play harp music!
She is the first Australian professional musician who performed in Antarctica.
How good is that! :)
Alice got to Antarctica by sea after receiving an Australian Antarctic Division Arts Fellowship to travel on the "Aurora Australis" to the Mawson Base in February and March 2011.
Alice was accompanied on her journey by 2 harps, audio-visual recording equipment, and the music of past and present composers.
On her arrival she performed a musical presentation at the Mawson Base.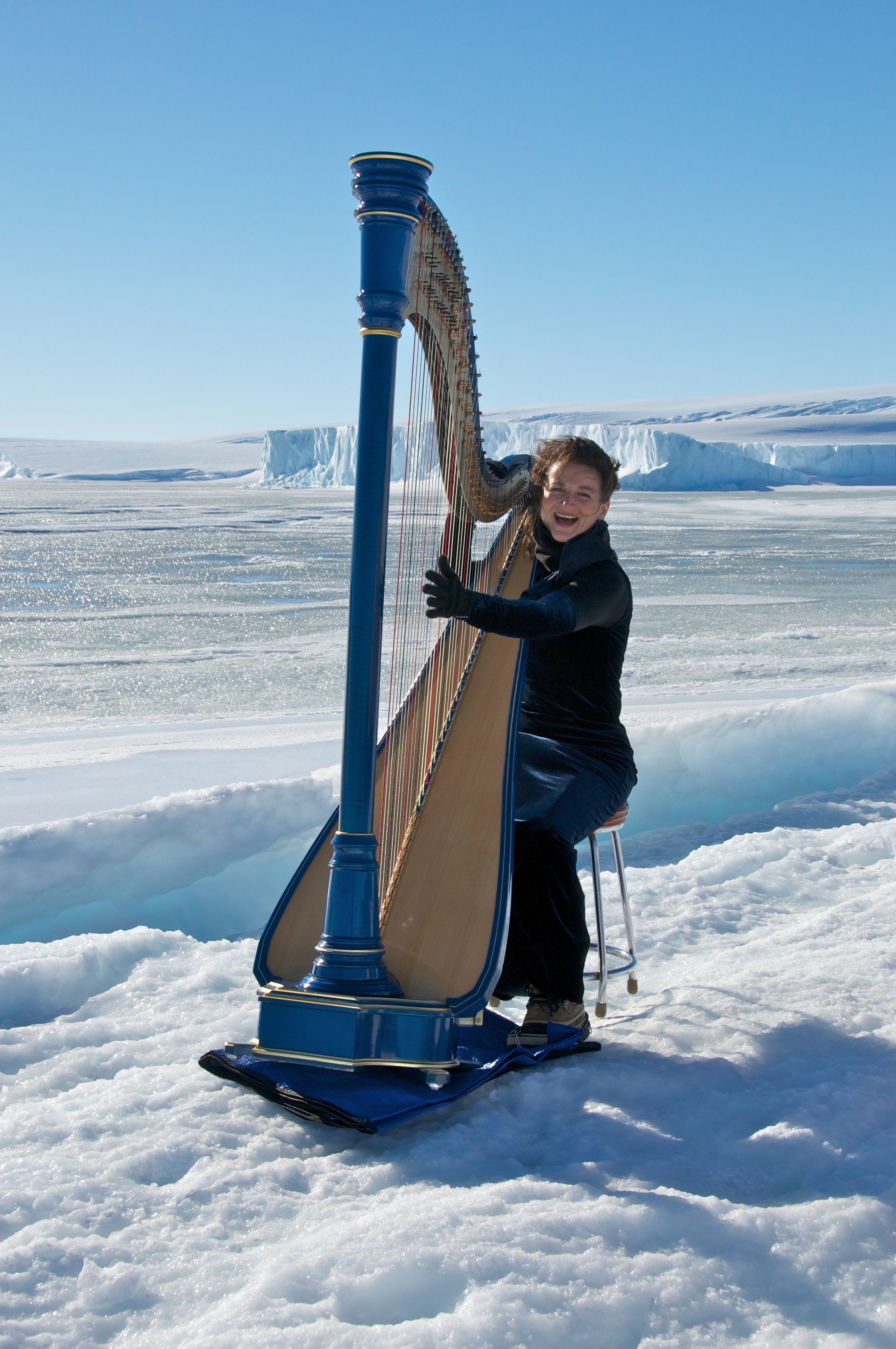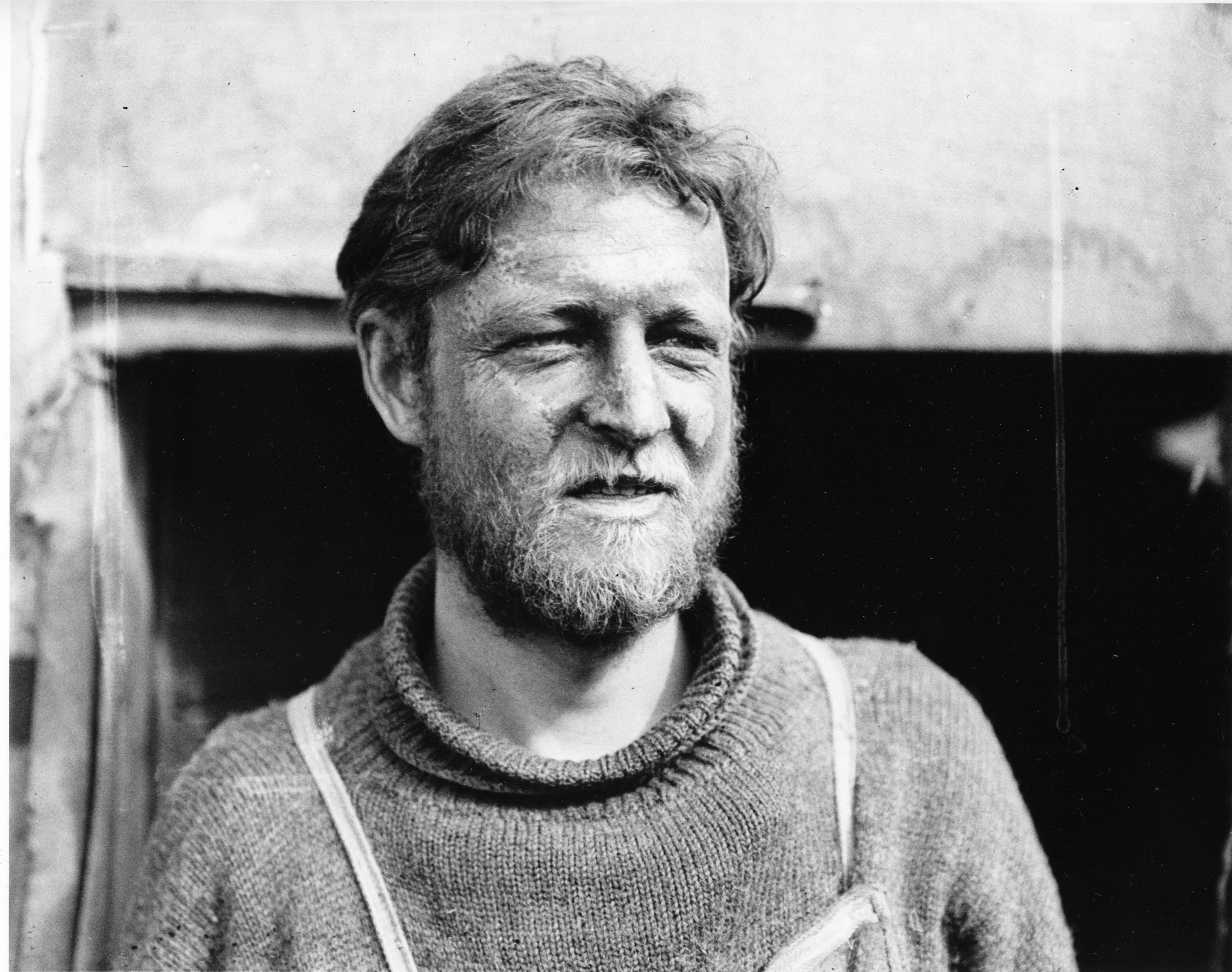 This fantastic event was dedicated to celebration of the Centenary of the First Australasian Antarctic Expedition.
Alice's grandfather is Dr Cecil T. Madigan.
He was a member of the First Australasian Antarctic Expedition of 1911-1914.
The Challenges

The environment is one of the biggest challenges in any expedition to Antartica. For a musical journey such as this there are many unknowns to deal with:
How will the harps cope with the long sea voyage, and temperatures in Antartica?

How difficult will tuning be?
How will the audio-visual equipment (including electro-acoustic equipment for the large harp) withstand the travel and environment?
What will the acoustics of the performance spaces available be (including lighting for video)
Will the harps be able to go outdoors to interact with the environment?
How will Alice play with cold fingers (or gloves)!

(source: Alice's blog: http://aliceinantarctica.wordpress.com/)
And one of comments from the blog that impressed me:
How exciting Alice! Good luck and keep warm. My only at sea experience with the harp was in 1959 crossing the Atlantic. I performed in First Class during the voyage and was shocked at how the harp rocked away from me and then returned to press me half way to the floor. Sometimes I couldn't reach the basses and next moment I was squashed with the weight of the harp on me! What we didn't have to deal with was the COLD.
Alice Giles: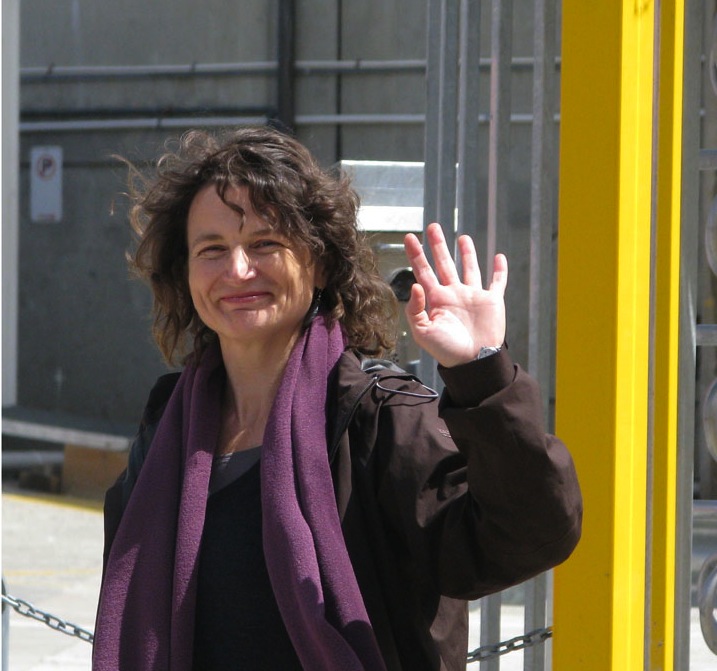 What can we say?
Well done, Alice! :)
Do you know other unusual things people have done in Antarctica?
Author: Natalie
Discussion Topic: http://goforfun.com.au/groups/travels-places-activities/forum/topic/trip-to-antarctica-for-playing-harp-music/