Since 2009, the annual Vivid Sydney Festival has seen the convergence of three major forces on Australia's most beautiful city: Light, music and ideas. Every year sees an exciting addition to the programme, be it the transformation of yet another building into an illuminated marvel or an extra concert series. 2014, set to happen between May 23 and June 9, is no exception. Here's your guide to the highlights.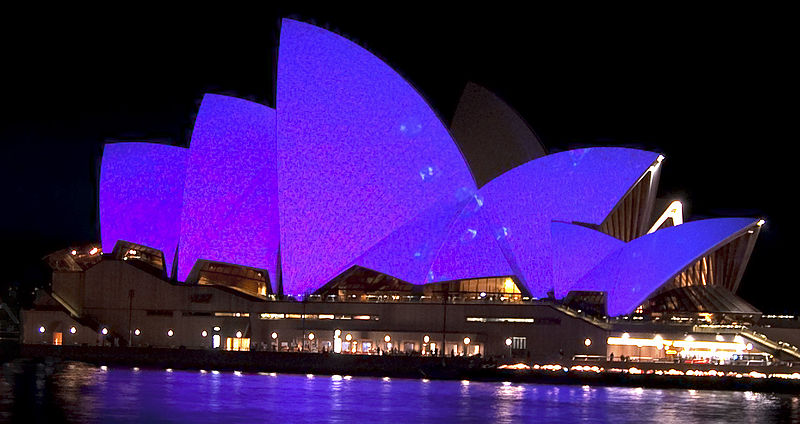 Where to stay
800,000 people attended Vivid in 2013. Plenty of them travelled to Sydney especially for the event, so, if you're in the same boat, don't put off booking accommodation. You should be able to find Sydney 5 star hotels in the CBD, close to the action, without too much trouble, just as long as you don't leave it too late.
Light
Needless to say, all eyes will be on the Sydney Opera House sails. This year, they'll be lit up by 59 Projections, a creative agency whose most recent pursuits include theatrical extravaganza War Horse and the London Olympics. Meanwhile, 2013 illumination legends Spinifex will have the Museum of Contemporary Art (MCA) covered. They'll be working closely with artist Jess Johnson on a playful, chameleonic show involving 3D effects, games and isometric designs. Prepare to be tricked and surprised.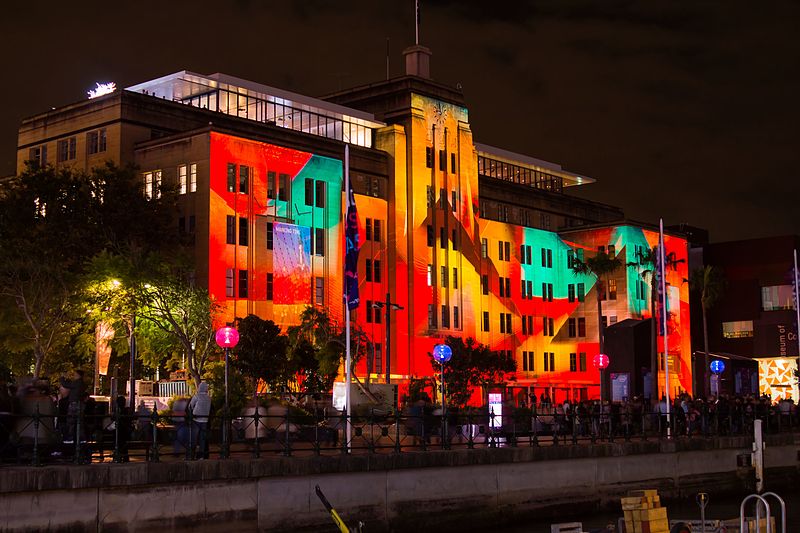 Nearby Customs House is set to be transmogrified into a series of musical sculptures by Danny Rose. Not only will it look like a massive 3D orchestra, it'll sound like one, too. Using a touch screen, members of the crowd will be able to play the 'instruments', creating a rush of melody, harmony and rhythm. And just up the road at Martin Place, you'll be able to see your face projected in enormous 3D glory as a light sculpture.
Strolling around the Harbour, you'll discover that the water is every much a part of Vivid 2014 as the land. Numerous ferries, cruise boats and even water taxis will be donning bright LED lights that change colour according to geographical location.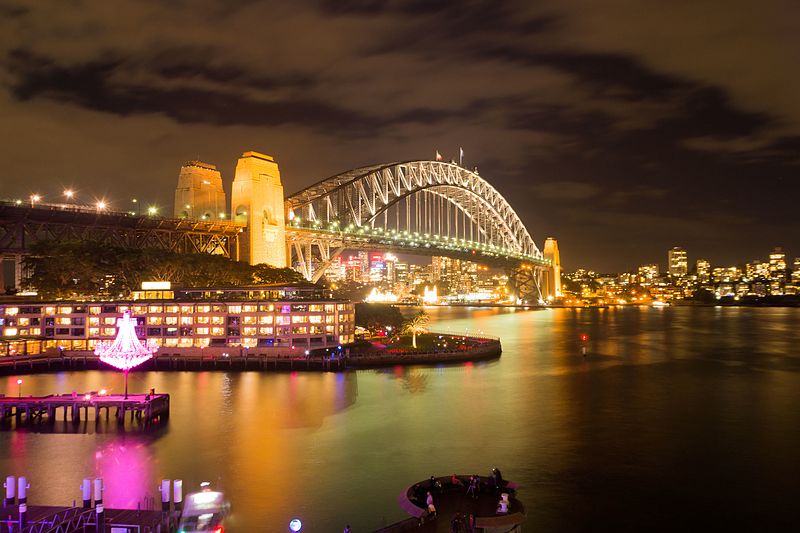 Music
At the same time, Vivid Music will be keeping ears happy in all corners of the city. Highlights definitely include the Pixies, who'll be gracing the Opera House stage in rare intimate mode; a collaboration between The Presets and the Australian Chamber Orchestra, which will see the performance of 230 tunes covering more than 40,000 years of music; and DJ Giorgio Moroder, who's worked with Daft Punk, Scarface, Top Gun and Donna Summer.
On top of all that, Carriageworks will introduce the first incarnation of its new Modulation events, headlined by none other than The Pet Shop Boys, delivering their epic, multi-sensory 'Electric' show. Plus, there'll be contemporary performances happening at The Basement, The Argyle Centre and The Seymour Centre, as well as DJs and bands at the National Maritime Museum.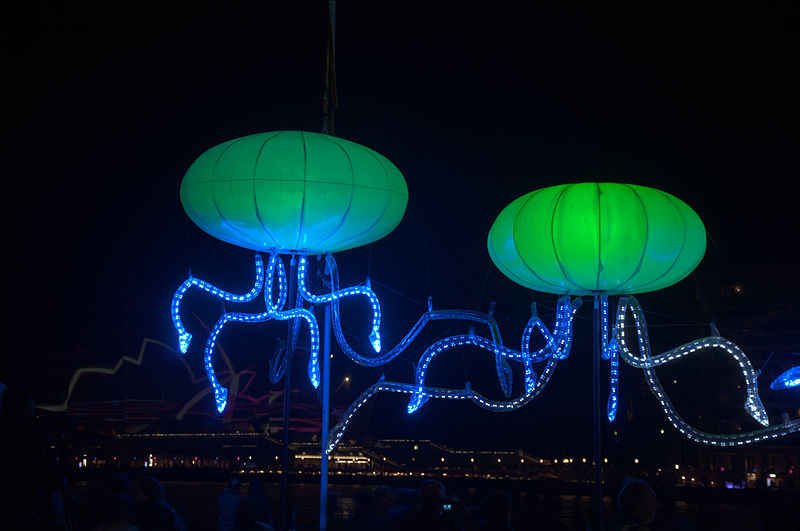 Ideas
Finally, to keep your head busy, you can engage with more than 300 speakers on Level 6 of the MCA. Numerous workshops and panels will create food for thought, organised according to 'clusters' with names like 'The Future of Work' and 'DIY and Maker Culture'. Key players include Candy Chang (Before I Die artist), Sara Critchfield (Upworthy), Ryan Holiday (American Apparel) and Skylar Tibbits (4D-printing experts).
Photo by: Nigel Howe, Kazuhisa Togo, popejon2