New Zealand is a picturesque island country that sits on the south-western part of the Pacific Ocean. Divided into two main island land masses, New Zealand has quickly become one of the most sought-after vacation destinations on the planet. Visitors to New Zealand are impressed by the friendliness of its residents. The beauty of the beaches, the diversity of life in the ocean, and the biodiversity that can be found in plant and animal life on the islands are just some of the reasons why travelers have flocked in droves to New Zealand.
The following is a list of the top 5 things to do while visiting New Zealand:
1) Coromandel Peninsula

Any traveler to New Zealand would be doing themselves a great disfavor if they did not take time to visit the Coromandel Peninsula. Located on the North Eastern side of New Zealand, this Peninsula has gained fame because of its immaculate white and golden sand beaches. Being surrounded by majestic forest and picturesque scenery also lends to the popularity of this Peninsula. Visitors to Coromandel Peninsula are invited to spend their time exploring the beaches, familiarizing themselves with the wide diversity of animal and plant life that surround them, and learning about the exciting history of the gold-mining that went on in the area. After a day of exploration and adventure, vacationers should take advantage of the chance to visit the hot water beach. They can relax in a hot water pool that they take from themselves in the sand.
2) Sky Tower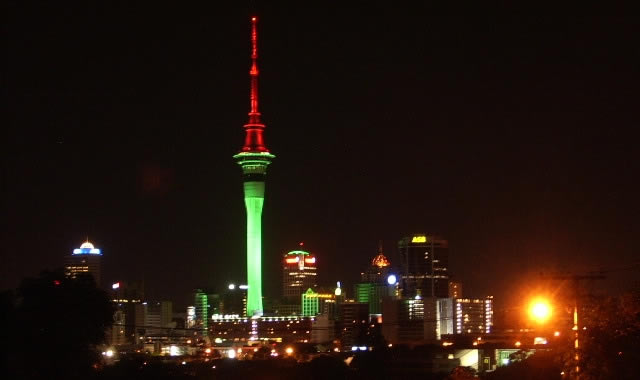 While definitely not designed for those who are afraid of heights, the Sky Tower in New Zealand provides a spectacular vantage point to view the city for those who would like to get a bird's eye view of things. Standing at an impressive 1076 feet, the Sky Tower is one of the tallest structures in New Zealand and is currently the tallest structure in the southern hemisphere. Because of its size and because of its location near the Seaport, the Sky Tower holds a special place as an iconic structure in New Zealand. Visitors to the Sky Tower are able to see views of up to 80 km away. The orbit revolving restaurant located inside of the Sky Tower is a great place to go to enjoy a good meal and a night of fun.
3) Tongariro National Park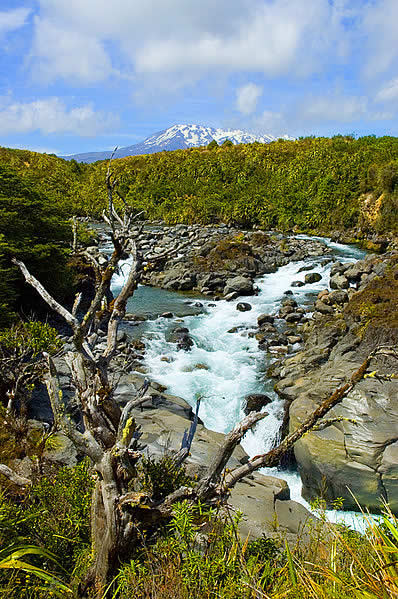 Tongariro has the unique distinction of being the very first national park in New Zealand. Visitors to this National Park are overwhelmed and surprised by the wide range of diversity that they are presented within. This is a National Park that takes extremes to the extreme. On one hand, visitors will see a beautiful tranquil lake. And then just a little ways away, they will be in an ecosystem that will remind them of a desert. Surrounded by active volcanoes and lush forests, Tongariro has everything to please the nature loving visitor. While visiting the park, be sure to take a moment and look at the majestic Taranaki Falls.
4) Milford Sound
Milford Sound is by far one of the most popular places for tourists to visit while exploring New Zealand. Located inside of the Fiordland National Park, Milford Sound is a majestic place. Its beauty is enough to inspire awe in even the most jaded of travelers. When visitors look around, they see that they are surrounded by huge cliffs and a thick and impressive rain forest. Many of the cliffs and peaks located inside of Milford Sound are named after some of the animals that they resemble.
Visitors who arrive during the rainy season are in for a special treat. During a downpour, the rain will fall down the steep cliffs and create beautiful waterfalls. Literally hundreds of them are created at the same time. It is not uncommon for visitors to Milford Sound to encounter beautiful wildlife such as dolphins, seals, and even penguins. Have you ever seen a glow worm? If you visit Milford Sound in New Zealand, it is very likely that you will.
Visitors are able to explore Milford Sound by air, on land, via boat cruise, or using a canoe. Regardless of the method of exploration that a tourist chooses to use, visiting Milford Sound is a must for all who come and visit New Zealand.
5) Christchurch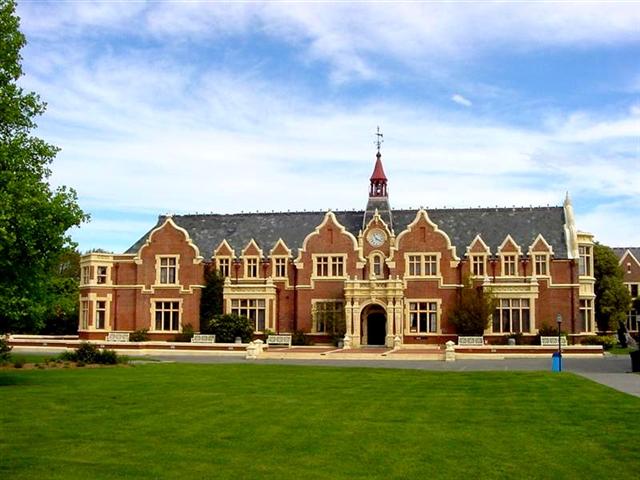 While not being the biggest city in New Zealand, Christchurch is the second-largest city in New Zealand and is a center of business and entertainment. Visitors who are looking at having a good time and enjoying state-of-the-art recreational facilities must make a stop here. Christchurch provides visitors everything that they need in order to rest, relax, and recharge their batteries in between exploring different parts of New Zealand. Christchurch is a good waypoint because it is in close proximity to the beaches, the forests, and the different mountains in the area.
Photo by: Subwaynz, Kvasir, James Shook, Maros, Leyo