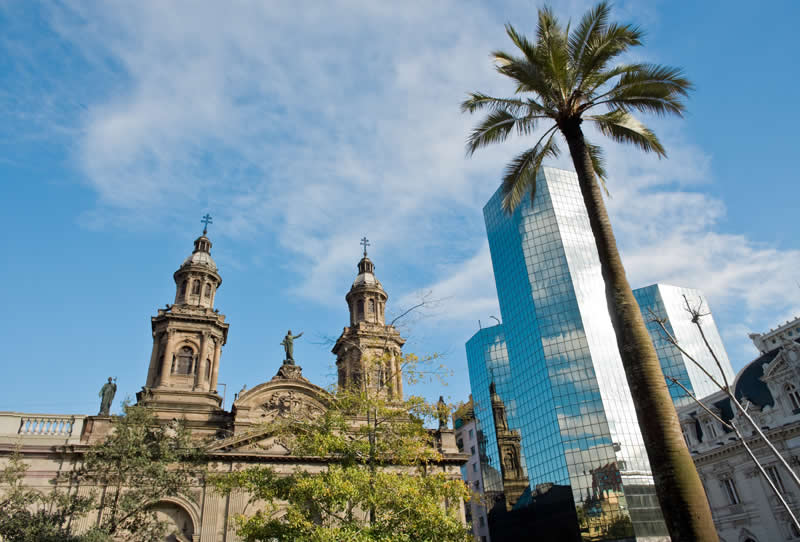 Santiago, the capital of Chile is already by far the most popular place for tourists to visit in Chile. It is considered the Switzerland of South not only because of its mountainous terrain but also due to its efficiency. Santiago might be dirty, loud and it might not match the grandeur of Buenos Aires, but it is cultured, peculiar and ambitious and rewards its patient travellers. The city has become more vibrant with new museums, music events and art galleries popping up all over the city which is now emerged as one of South America's leading tourism destination. The city has so many attractive sights and activities worth seeing and worth doing and it is very hard to select best among them. Santiago is a city that seems destined for growth. So if the description is so impressive what might be the city itself? Make a plan and book low price flight tickets for Santiago travel and enjoy a holiday trip to one of the most fascinating cities of South America.
Santiago is right in the center of country is an upcoming city with lot of attractions that never make you feel bored even for a single moment.
Plaza de Armas
It is the main pedestrian plaza of city which is festooned with various amazing historic sites. Here you can enjoy street entertainment; art for sale, public dance displays on weekends etc which makes it an interesting site to visit. Check out the Cathedral of Santiago, which is probably the biggest in Chile.
Cerro San Cristobal
It is an exclusive tourist site in city where you can spend an entire day relaxing and watching the panoramic views of the entire city along with gorgeous sunsets. Take a ride up in the funicular from Bellavista and make sure you visit the statue at the peak. Go half an hour before sunset on a clear day and watch night fall over the city which is spectacular.
Reserva Nacional Pan de Azucar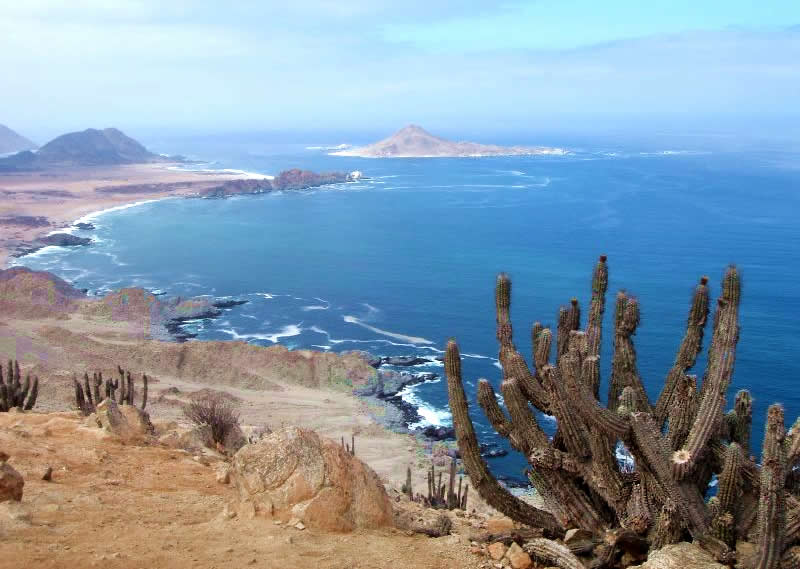 If you want to enjoy natural beauty as well as feel relaxed and rejuvenated then stop at this place where the desert meets the sea in a beautiful beach. It is one of the most beautiful parks in North Chile where you can enjoy hiking, swimming, scuba diving, fishing etc to feel refreshed.
Valle del Elqui
If you love the world of stars then don't miss a visit to Valle del Elqui. It is one of the most amazing star gazing places in the world where many big telescopes are located. It is also among the famous wine regions of country. Don't miss a visit to the lovely city Pisco Elqui where you can do horse riding, bike-riding, trekking or spend the night in you camp looking to the wonders of sky. Hurry! Make a plan and book cheap flight deals for SCL from LON and enjoy your holidays at one of the best cities of South America.
Barrio Bellavista
This is currently the hot spots for Chileans to hang out in. The place is decked with different pubs, restaurants, cafes and dance clubs at night and artesian shops during the day. Cross the river from Metro Baquedano and walk along Pio Nono which is probably one of the cheaper places to buy authentic Chilean knick knacks. At night do stay at Pio Nono which is converted to a happening eating jaunt with its sidewalks are chalked full of tables and plastic chairs where chilled beer is served. Off street visit the Plaza Bellavista which is bit overpriced but worth visit due to its bohemian roots and local artists. Other interesting places to visit here is Etnico to relish great sushi platters, X Oz for various theme nights and La Maestra to learn the famous dance Salsa.
EL Golf
EL Golf is also among worth visit attractions of Chile. It is the financial heart of city where most of the top businesses and embassies are located. Walking through El Golf and Apoquindo will surely amazed you by its modern architecture which you can easily compare with other modern cities.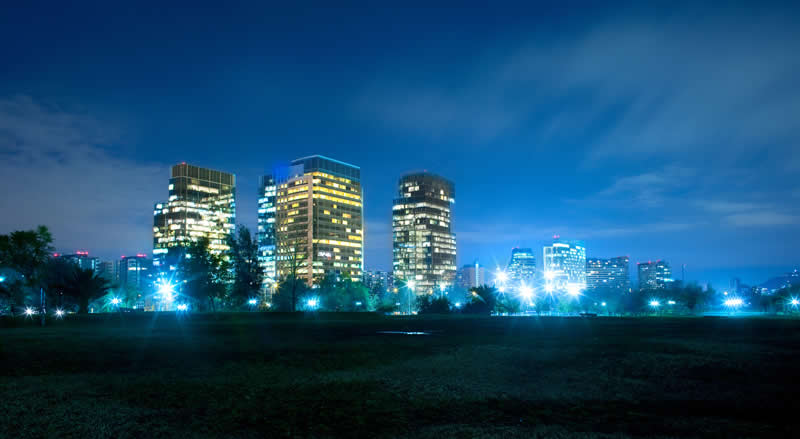 Photo by: Tifonimages, Aaron Bornstein