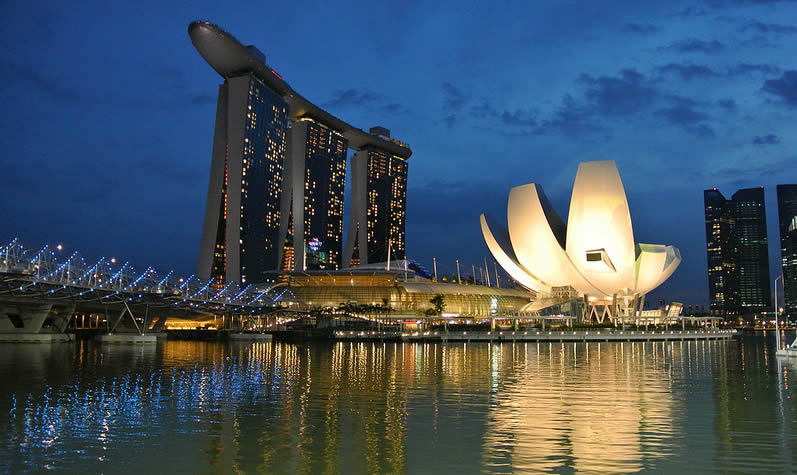 As the holiday season sets in most of us are often confused about which place to plan a perfect vacation. If you are still looking for the best destination, where you can spend quality time shopping and get entertained then Singapore is just the right choice for you. An amazing destination like Singapore offers plethora of tourist attractions. This place has often fascinated the avid traveler.
Prior to planning vacations most of us generally look out for a place that offers pleasure and adventure. Singapore is one such destination in South-east Asia that offers you innumerable activities to keep you entertained forever. Right from numerous parks, gardens, zoos, shopping spots, heritage sites and entertainment venues, there are varied kinds of attractions in Singapore to enthrall you.
Don't miss out on these 5 most popular tourist destinations in Singapore, as without visiting these places your trip to this tiny city-nation will be incomplete. Make your trip enjoyable by exploring these most fascinating places in Singapore.
1. The Merlion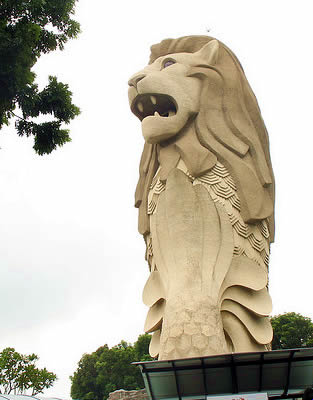 The Merlion is a renowned tourist attraction in Singapore.
As the name suggests, this statue has a lion's head and the body is made in the shape of a fish. The Merlion statue weighs approximately 70 tonnes and stands tall at a height of 8.6 meters.
Singapore has five Merlion statues.
You can visit the Sentosa Island for viewing the first statue, while the second Merlion statue is found at Mount Faber. Moving to the Singapore Tourism Board headquarters in Orchard Spring Lane, you will be surprised to yet another statue, whose head is in the shape of a lion. Tourists also visit the 2,500 square meters Merlion Park, which has two statues.
2. Singapore Zoological Gardens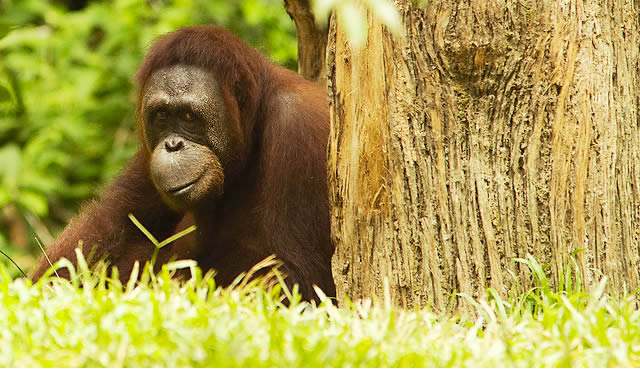 Nestled amidst lush green jungles, the Singapore zoo offers you a thriving wildlife experience. More than 2,000 creatures are found at the zoo. It is surprising to know that more than 3.200 mammals, reptiles and birds are found at the zoo. You will find a wide variety of animals like white tigers, leopards, jaguars and polar bears at the Singapore zoo. Instead of placing the animals in cages, they are kept in hidden dry or wet moats. You can visit the zoological gardens from 830am to 6pm regularly.
3. Orchard Road – A Perfect Place for Shopaholics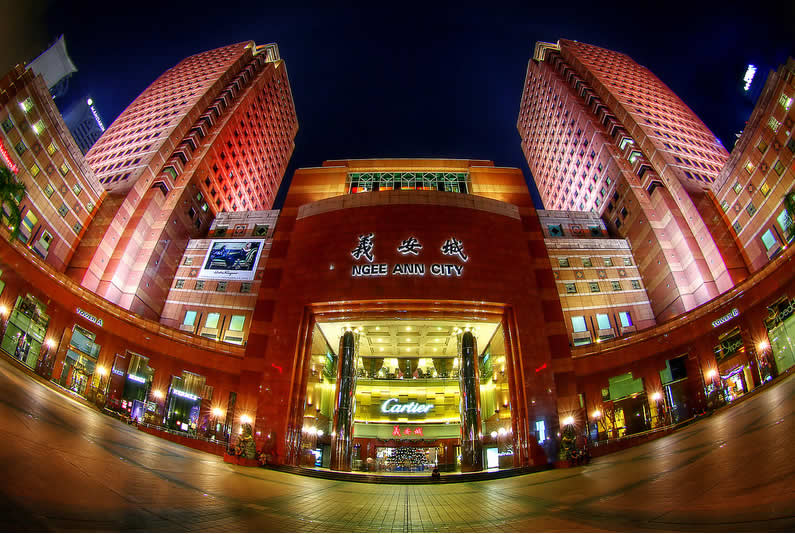 Dominated by innumerable shopping centers, hotels and various shopping arcades, the Orchard Road district is simple perfect for those looking to satisfy their hunger for shopping. Shopaholics will have an amazing time at the Orchard district, as they will be able to find all possible things they often desired to possess.
4. Jurong Bird Park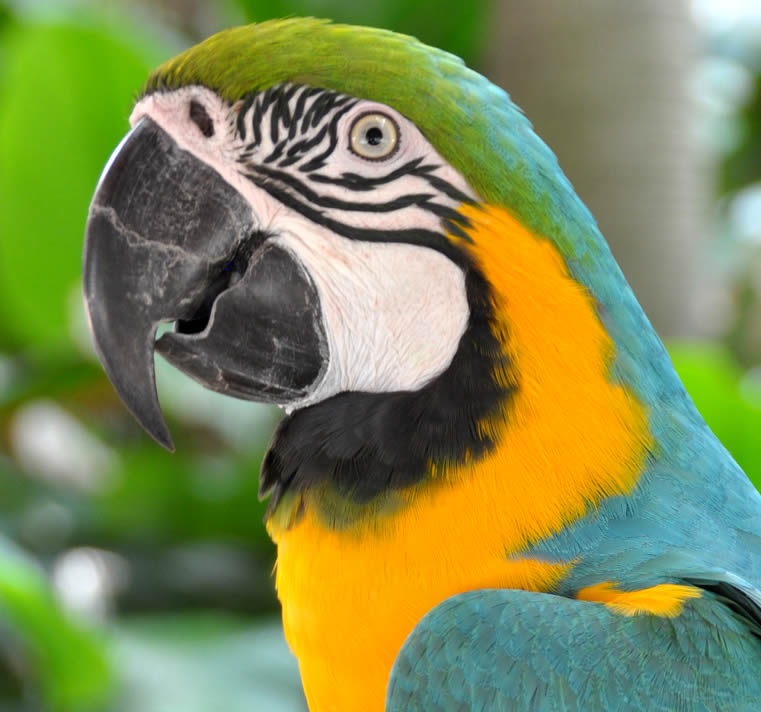 The Jurong Bird Park is a must visit destination for bird lovers. This park is Asia's largest bird park that houses nearly 9000 birds of various species. Besides this the park has various attractions like the Waterfall Aviary, the marvelous Penguin exhibit and the underwater viewing gallery. You can have a great day out with family when visiting this bird park.
5. Escape Theme Park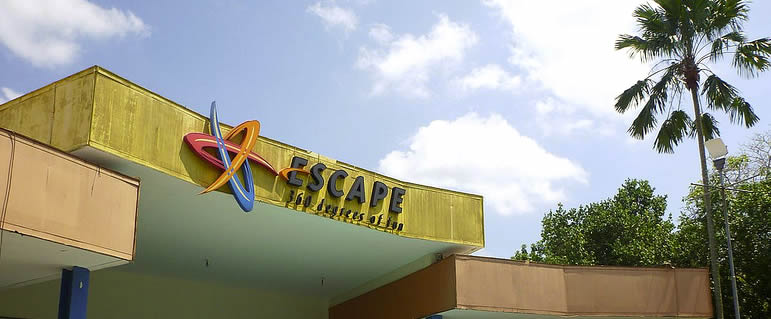 Have a fun day out with family at the Escape Theme Park that offers great rides for children, youth and adults. You can enjoy rides on Bumper Boats, Choo Choo Train, Ferris Wheel, Kite Flyer, Red Baron and don't miss out on the Family Coaster. For those who eager to drive, opt for the Daytona Beginner's Track.
For an exciting ride you can head over to the Pirate Ship. For exhilarating rides go for Viking ride. If you want something different then go for Haunted II. Race down to Wet & Wild for an exciting adventure. Rediscover the speed racer in you at Daytona Go-Kart.
Plan your trip to Singapore well in advance and don't miss out on these amazing places.
Apart from tourists, several youth visit Singapore for the purpose of studying and taking up employment. If you come to Singapore for studying and plan to take up employment here then you will need Singapore Work Pass. Foreign students willing to work in Singapore for a period of six months will need a Singapore Working Holiday Pass. Certain documents and a small amount of money as fees are required to obtain this pass.
Travel Photos by: Ivan Bandura, Alexi Kostibas, Chi King, Erwin Soo, Michael Gwyther-Jones, Timlen