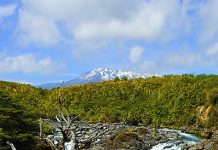 New Zealand is a picturesque island country that sits on the south-western part of the Pacific Ocean. Divided into two main island land masses, New Zealand has quickly become one of the most sought-after vacation destinations on the planet. Visitors to New Zealand are impressed by the friendliness of its residents. The beauty of the beaches, the diversity of life in the ocean, and the biodiversity that can be found in plant and animal life on the islands are just some of the reasons why travelers have flocked in droves to New Zealand. The following is a list of the top 5 things to do while visiting New Zealand: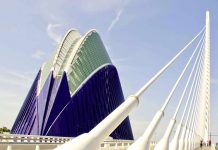 Travel to See Architecture: Agora in Valencia, Spain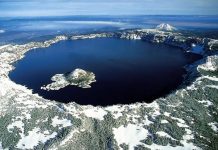 Crater Lake is a caldera lake in the Crater Lake National Park (Oregon, USA). It's known for water clarity and a deep blue color. Crater Lake partly fills a 1.2km deep caldera which was formed ages ago by the collapse of the Mount Mazama volcano.