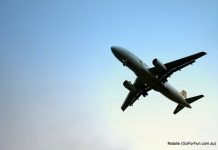 ... And you know what? Near the road there was a special place called... "Aircraft Viewing Area"! Wow :) That was cool! Thanks to guys who thought about us, ordinary people eager after unusual things! :-) Australian International Airshow and Aerospace & Defence Exposition took place at Avalon airport near Melbourne CBD on 5th and 6th of March. Actually is... This Friday we were lucky to be late at work (regardless of how crazy this may sound :)) Lucky because Geelong Friday Market happened on that day and we visited it the first time.