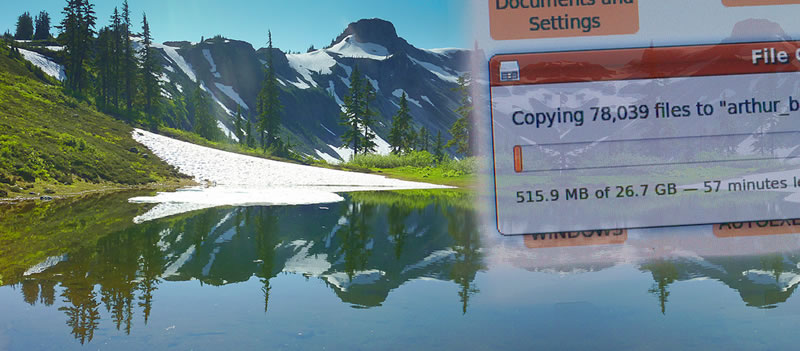 I was reading something photo related recently and some simple photo tips on how to prevent photo loss in a photo camera came to my attention.
Interestingly, I utilise some of that photo tips to prevent photo loss, but I also do other things (probably believing my photo camera is good enough to not to fail! ;-) other things that can actually result into losing my photos in the photo memory card.
A person experienced a photo loss once knows some useful tips by their heart.
Others, who were lucky enough to have no sad experience of losing photos, can benefit from knowing these photo loss prevention tips. So we all can live a long and happy photo life :)
These are some (obvious but invaluable) photo tips on how to prevent a photo loss in your photo camera:
In detail:
Try not to use a photo camera on low battery
A large number of photo camera memory card data loss occurs due to some type of interruption in the read-write process. Simply speaking, it means that your photo camera was not shut down properly.
Therefore, if you notice the battery icon on the photo camera flashing, change the batteries straightaway. If the photo camera runs out of batteries while you are taking photos, the risk of the memory card corruption is high.
Once a memory card gets corrupted, it is no longer possible to access the data on the memory card. As a result you lose all the photos saved on the memory card.
Switching off the photo camera before the photo files are completely saved to the photo memory card, taking out the memory card from the photo camera during the files saving process can also result into corruption of the photo camera memory card.
Don't drop down the photo camera while it is writing photos
Dropping down the photo camera while it is writing to the memory card can have the same consequences. It is highly recommended to use a wrist or neck strap when taking photos.
Do change photo memory cards frequently during one photo shooting session
Don't keep all your photos "in one basket". Have several memory cards and change them often during photo shoots.
Although this doesn't prevent photo memory card corruption, it reduces the probability of photo loss.
Do back up often – Photo Backup Solutions
Recording videos or taking photos, always create backups and do it often.
There are cloud-based solutions that you can use, such as Dropbox, SkyDrive, OpenDrive.
Other options include using a USB flash drive or an external HDD for creating backup copies of photos. Try to backing up your photos every day if you are travelling for a long period.
The photo camera memory card can get corrupted regardless of all preventive methods.
In this case, even the photo memory card can be fixed by reformatting while it is inside the photo camera, it will erase all saved photos and videos in the memory card.
If photo loss happened – Programs for photo recovery
If sadly you lost photos, try to recover them using a photo recovery programs. For example, Stellar Phoenix Photo Recovery. People recommend it as it recovers lost, deleted, or formatted photos. It can also recover other types of multimedia files.
Stellar Phoenix Photo Recovery Software
For Windows:
Photo Recovery Software – Recovers Lost and Deleted Photos from storage media. Supports Windows 7, XP, Vista, 2003, 2000 – Spl Amazon pricing – $5 off Now Only for $34
For MAC:
Photo Recovery Software – MAC – Recovers Lost/deleted Photos From Any Storage Media -Spl Amazon pricing – $5 off Now Only for $34
What could you recommend to prevent photo loss?
Do you do a periodical backup? Switching memory cards while photo shooting?
Do you know any software that can help recover photos?
Photos: Alaskan Dude, comedy_nose