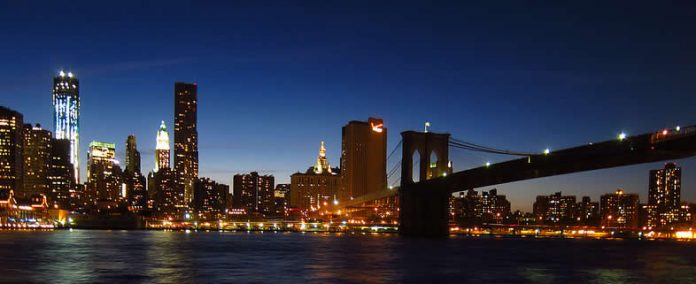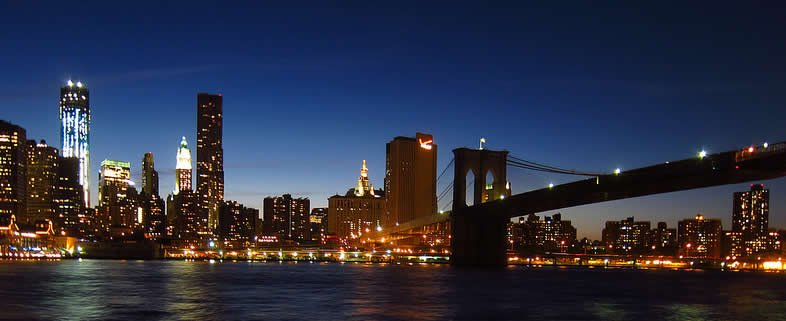 If you're going to be in NYC, your trip isn't complete until you stop in one of the city's famous bars with a view. There is simply no better way to see the city's gorgeous skyline! These rooftop views feature massive terraces that let you take in the stunning panoramic views of New York while enjoying a few drinks with friends and new acquaintances. You'll also find a great atmosphere and superb drinks at every one. Here are the five best bars in New York City with breathtaking views.
1. High Bar
Celebrities are a fairly common sight at High Bar, with its late-night hours and sweeping views of the Manhattan skyline. You can even spot the Chrysler Building lit up at night! The High Bar Fizz is their specialty, which is made with fresh lemonade and berries. High Bar is located on the Gramercy Park Hotel on Lexington Avenue.
2. Jade Terrace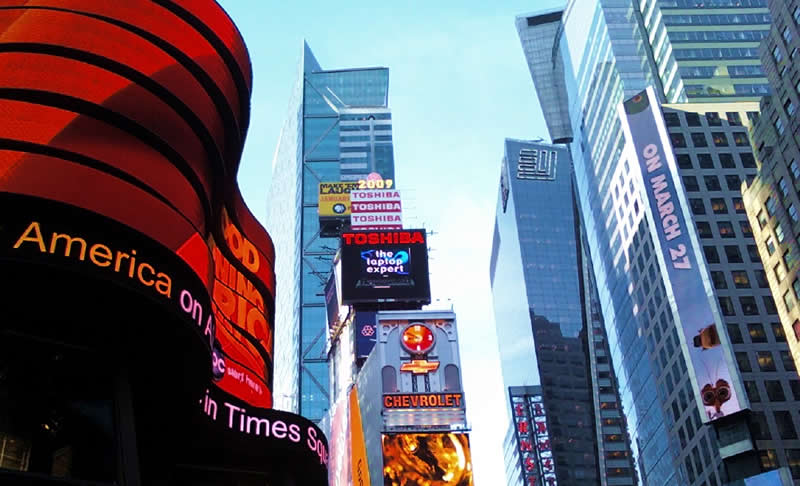 Want to hit the dance floor? The Jade Terrace is the place for you. This is an indoor lounge that plays a lot of dance and salsa music, although there's also terrace with an Asian theme that offers a more quiet setting as well as views of the towers around Times Square. There's also a buffet every Thursday night. The Jade Terrace is located at the China Club on W. 47th Street.
3. Berry Park
Berry Park in Williamsburg is a two-level beer hall with a massive 3,500 sq ft floor and a rooftop terrace that's nearly as big. Most of the beers on tap here are imported and Beery Park also has 13-foot widescreen televisions with soccer games along with sweeping views of Manhattan. There's a very backyard-feel to this bar and they also serve excellent bratwurst to go with that German beer.
4. Glass Bar at Hotel Indigo
The elevator at the Hotel Indigo takes you right to the Glass Bar, which is open every day from 5:00 pm to 1:00 am. The entire perimeter of this rooftop bar is lined with glass and finished with an amazing glass roof. They serve a number of specialty drinks, although the best is probably their Blue Martini, which is vodka with triple sec, lime, blueberries and orange. As you unwind with friends, you can take in beautiful views of Chelsea and nearly 360 degree views of the entire New York City area. The best nights to visit are Monday, Thursday and Friday to enjoy great music.
5. A60
This rooftop lounge is located on Thompson Street on the Thompson Hotel. It's got a really laidback, cozy style with a nice menu of treats and better-than-average drinks. The rooftop area is for hotel guests only, although you can usually dine at Kittichai below and get a pass to hang out at the rooftop terraces. A60 has very nice views of SoHo and the Empire State Building that definitely put it on the list of NYC's best rooftop bars.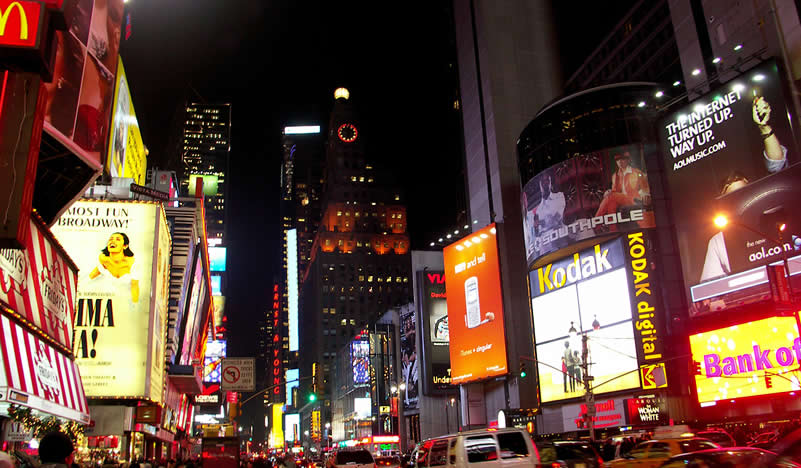 Photo by: Bex Walton, Carl MiKoy, Lordcolus