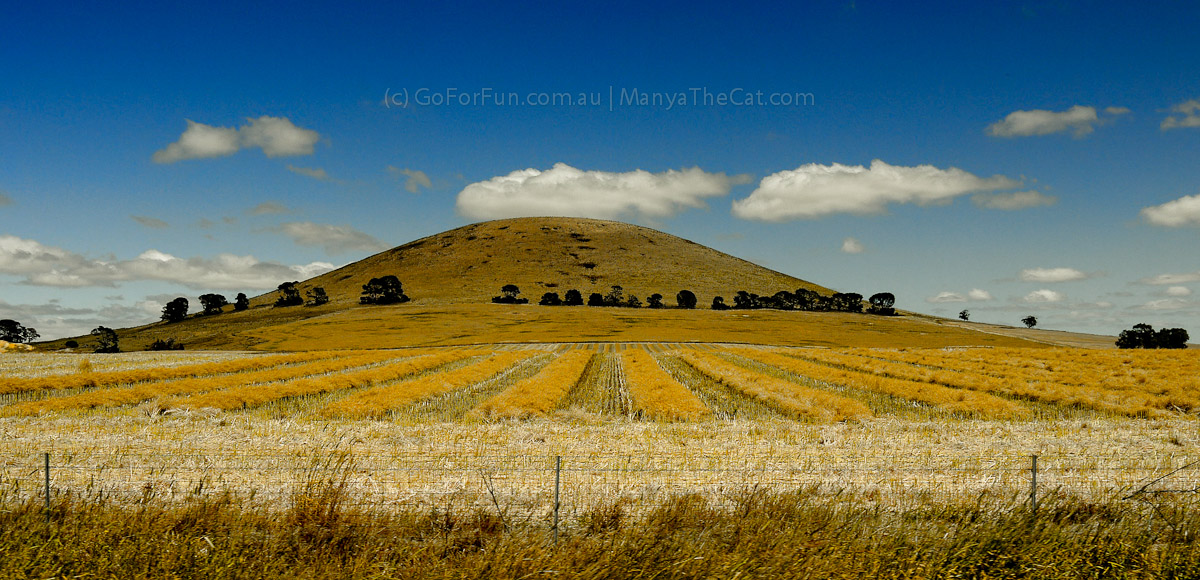 A very long time ago this nice looking round hill was a volcano. It locates in an old volcanic region near Ballarat, the largest city in the Goldfields region of Victoria, Australia.
Ballarat, named after the sheep run established there and called Ballaarat, derives from Aboriginal words "balla arat" that mean a "resting place".
Indeed, every time you travel to Ballarat you see this peaceful and relaxing volcanic region starting with this beautiful round hill.