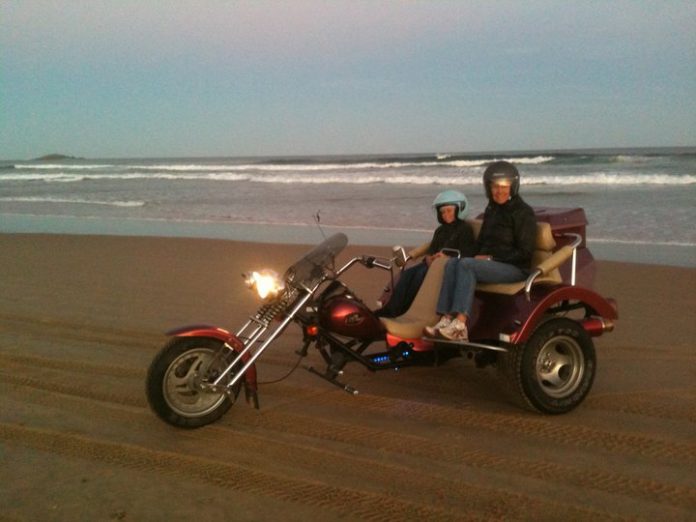 The Big Things Tour OZ 2011
4 June – 2 Sept, 2011

92 Days, 125 Big Things and more than 19000km
Do you know what a tricycle (trike) is? I did not know till today :) Actually I saw that thing, just did not realise that it is called like that ;-)
Trikes differ, and this is how it looks like:
Ok, now you know what a trike is, can you imagine travelling by it around Australia? How unbelievable scary cool is that? ;-)
Please welcome – Sean and Kylie Henderson, and their wonderful boys Sam and Josh – an amazing family who will travel across Australia on a trike for 3 months visiting all BIG Australian Things!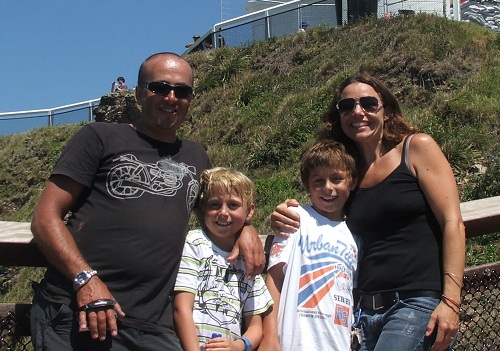 You know, that things like Big Koala, Big Banana. By the way, they live in the Big Banana city which is in Coffs Harbour, NSW ;-)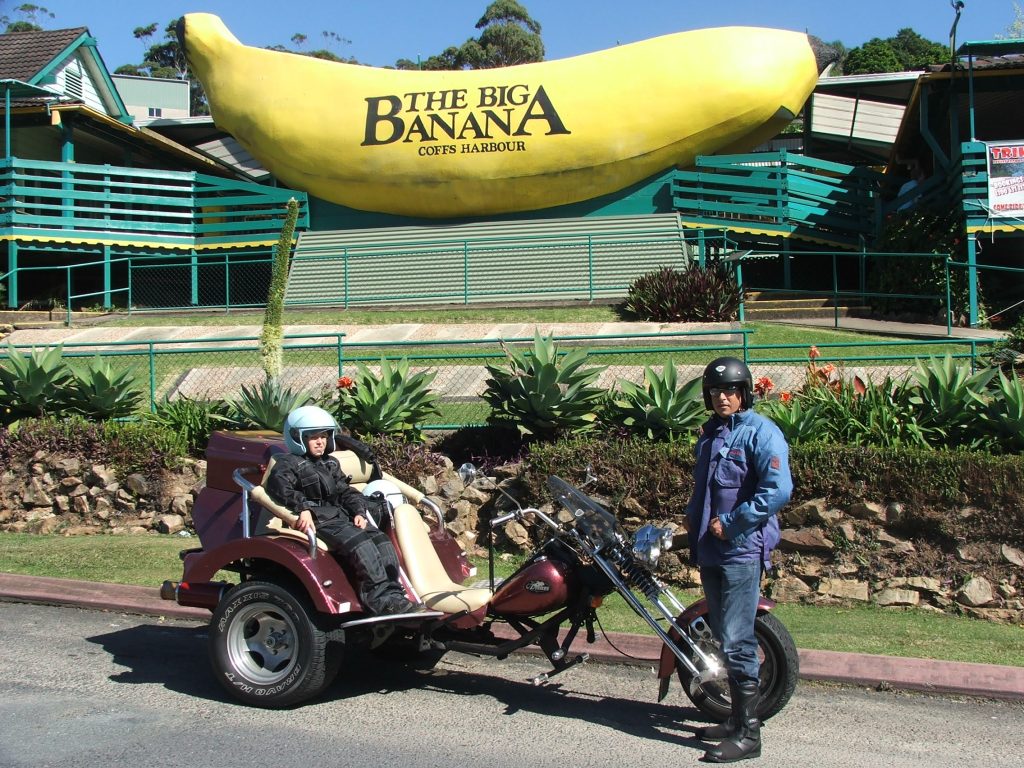 This is how their story began:
(thebigthings.com.au)

Sean and Kylie have been together for over 18yrs and have been dreaming of doing the Big around Australia trip for at least 15 of these. After spending many years waiting tables, gigging in pubs, chipping cotton, selling cheese, processing photos, driving tractors and Managing Hotels they are finally about to realise this dream in the most adventurous of ways. On a Car Based Motor tricycle with their entire family.

The Big Things part of this dream began in April 1993 when Sean Proposed to Kylie over a couple of super sundaes and some west coast cooler at The Big Pineapple, Woombye, SE Queensland. Taking the odd photo with these Big Aussie Landmarks kept this fascination alive and since having two boys Sam (10) and Josh (8) the trip around Australia began to evolve into The Big Things Tour of OZ.

All of us have not ventured too far in our lives so this trip really is a BIG Thing in more than one way. Kylie, Sam and Josh have been to QLD, NSW and ACT. Sean adds Vic to his list as well, as for overseas maybe the Big Things Tour OS is something for the future.

All in all this trip is really BIG for us… ..Its been many years in the dream pipe, and 2011 has brought about opportunity to realise this dream in the craziest of ways. 92 days on a trike travelling this amazing country, camping in tents filming the entire journey, visiting over 125 Big Things and riding over 19000km.
Isn't that amazing? :)
When you are on a trike, where do you carry all stuff?
Look at that – how cool is that – it's like you can take the whole home with you!
It would be interesting to learn more about trikes and riding them.
I hope Sam and Kylie will be able to share some details on this.
Wishing the very best to their journey and waiting for amazing stories along the way!
Guys provide a trike ride for everyone. You can do it in Coffs Harbour anytime via 1300 631 117 or book online via Facebook for any of the locations they are visiting around Australia in the next 3 months (June – Sept, 2011)
If you want to be a sponsor, keep in touch with Sam and Kylie at big@thebigthings.com.au
Author: Natalie
Discussion: http://goforfun.com.au/groups/general-talks/forum/topic/the-big-things-tour-fun-trike-travel-around-australia/