malaysia

-

search results

If you're not happy with the results, please do another search Magnificent tea plantations in Cameron Highlands, Malaysia The moment the sun hid below the horizon, you feel like you missed something. Something important. Something that was nice and kind to you and lighten your way.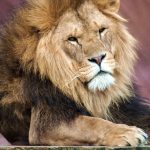 Singapore has changed so much over the years, its traditional villages turning into huge skyscrapers and its thriving countryside becoming various nature reserves around the island. However, these changes have brought many good things to the island, and now you can enjoy amazing shopping, awesome technology, and fantastic food in the vibrant city. If you're more into nature, there are loads of places you can visit to explore the countryside and discover the huge amount of different species of plants and wildlife. Everyone knows something about Singapore, but here are some things you might not have known. This Friday we were lucky to be late at work (regardless of how crazy this may sound :)) Lucky because Geelong Friday Market happened on that day and we visited it the first time. Have it ever happened to you - when new experience and knowledge radically changed your plans about your future? Have you ever experienced itches and scratches across all your body? It is like that! Just not physical. I think... I've got a Travel Bug :-D