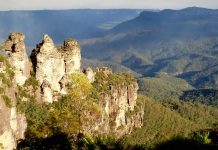 The Blue Mountains have long been the source of great mysticism for both the people of Australia and visitors from around the world. Despite a European presence existing in the country long before, it would take centuries for the European settlers to learn of the passages through the mountain range now commonly toured by visitors, as it was long believed simply to be impassable. The official crossing through the Blue Mountains by the European settlers is said to have cemented the colonization of Australia and is a major event in the rich history of New South Wales.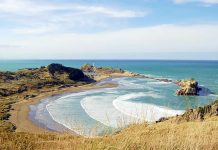 Have you ever been homesick while travelling? Air New Zealand made a difference to Kiwis who live in Australia and who miss their home, New Zealand. How did Air New Zealand helped a lucky Kiwi to made him feel awesome? Watch this video to find out what Air New Zealand did in Perth for 700 homesick Kiwis and one lucky person who missed their mum and dad
Singapore has changed so much over the years, its traditional villages turning into huge skyscrapers and its thriving countryside becoming various nature reserves around the island. However, these changes have brought many good things to the island, and now you can enjoy amazing shopping, awesome technology, and fantastic food in the vibrant city. If you're more into nature, there are loads of places you can visit to explore the countryside and discover the huge amount of different species of plants and wildlife. Everyone knows something about Singapore, but here are some things you might not have known.